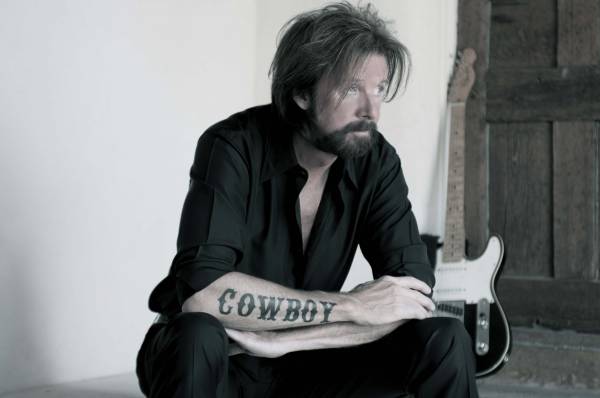 (Photo Credit: Ronnie Dunn)
As a native Texan, I have always enjoyed country music. I was thrilled to hear my fellow Texan and country music crooner, Ronnie Dunn, was a collector. Not only did he teach me how to "Boot, Scoot, Boogie" but he would soon give me a little education on his collecting passion: Russian Art.
Several years ago, we began seeing a surge in buyers for Russian art. The major auction houses were achieving record prices with each sale. Even as the economy was crumbling around us, the art market, in large, stayed strong. In December 2011 as the European crisis unfolded, Russian art sales remained strong. Sotheby's top lot was a work by Petr Konchalovsky. This 1916 painting titled "Tatar Still Life" brought $1.4 million dollars, which was high above its estimate of $780,000 -- 1.1 million.
So what was it that intrigued Dunn about Russian art? I planned to find out...
RH: I grew up in Texas, and to this day, I have never seen much Russian art in the area. How were you introduced to this genre of collecting?

DUNN: When I first started making money, I didn't know how to manage it, so I depended on business advisors to tell me what to do. They had me put one-third in savings, one-third in bonds and one-third in stocks. The tech bubble burst and it really soured the stock market. I suddenly realized they didn't know any more than anyone else. One day, I pulled up to my record label, Arista, and the head of the label was getting in his car and we started talking about the market. I asked him what he was doing with his money. He told me he met a guy named Ray Johnson from Minneapolis who has been very successful in many business endeavors. I called Ray, and he came to Nashville to meet me. I listened to Ray talk for two years about how he had traveled to Russia in the 1980s and was buying up all these fabulous paintings. I knew nothing about it, but I spent time looking at a lot of things he had acquired. Everything I had interest in buying from him was not for sale. We slowly started working together. I provided monies to purchase more collections and was then able to acquire some of the better paintings from the artwork we purchased. Eventually, we established The Museum of Russian Art in Minneapolis.
(Note: Ray owns the largest collection of Russian art outside the Soviet Union.)
RH: Do you have a favorite Russian artist?
DUNN: Geli Mikhailovich Korzhev is my favorite. He would sneak things into his paintings. Things that symbolized what was happening in Russia at the time.
RH: Can you tell me a story about the one that got away?
DUNN: I don't really have any stories about the ones that got away as much as I have stories of the ones I couldn't afford. Now, it's more about being in a position to get your hands on things. Scooping up the collection before being bought by someone else. I have to rely on Ray to help with that. He had the connections I did not have.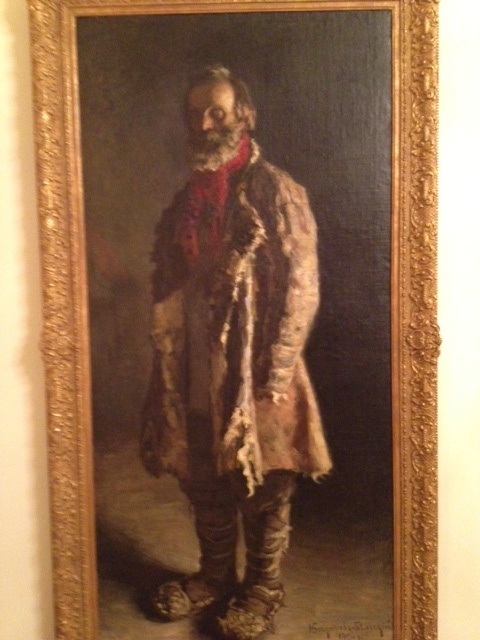 (A Wanderer, by Nikolai Petrovich Bogdanov - Photo Credit: Ronnie Dunn)
RH: Is there anything special you have always wanted for your collection, but never located?
DUNN: I have a house in Santa Fe decorated in a Native American theme. The first artist I started collecting a long time ago was TC (Tommy Wayne) Cannon. He was a very important Native American artist of the 20th Century. His work is very hard to come by. At one point, I was told someone had purchased all of his works. Luckily for me, I was able to acquire TC Cannon's self portrait. It's currently in the barn at my home in Santa Fe. That is the fun stuff!
RH: You went to 13 schools in twelve years. I went to eight schools in 12 years and never left the big city of Houston. Did you ever think of collecting things from each of the cities you lived in?
DUNN: I did just the opposite, I left everything behind. I didn't keep up with friends and I didn't collect anything. This is where music came into play. It was the only thing consistent in my life. During college I realized I had a music predisposition and really got involved in it. I started playing bass guitar. That was how I began to fit in.
And fit in he did. After topping the charts with Kix Brooks (Brooks & Dunn) and selling 30 million records, he decided to venture on his own. His self titled solo album has already been well received.
Check out his latest single "Let The Cowboy Rock" at: www.ronniedunn.com
Friend him on Facebook: www.facebook.com/RonnieDunnMusic
Follow him on Twitter: twitter.com/singainaband
Thanks Ronnie for your time! I'm counting on seeing you next year at the Houston Livestock Show & Rodeo!