Summer is right around the corner, and the backyard parties will be in full swing.
With the temperature rising, the heavy desserts and cocktails are put away for lighter,
more refreshing ones.
Sean Diddy Combs and Ciroc have put together a new array of fun cocktails that
will impress any guest!
When at the beach, you think of coconut scented sunblock and coconut cocktails.
Try mixing up a pitcher of Coconut Sangria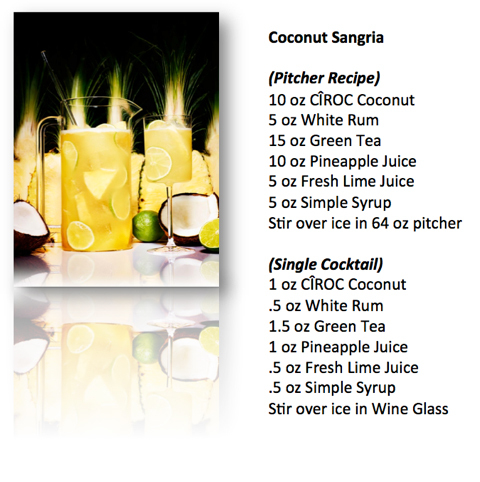 Grilling hot dogs or fish tacos in the backyard? How about Red Berry Sangria: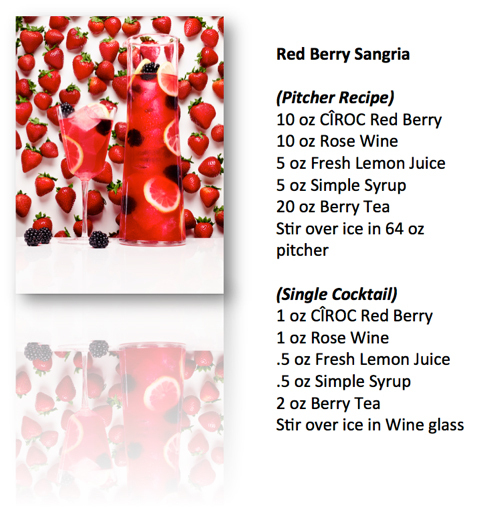 If you live in the South, Peach Sangria might win you over: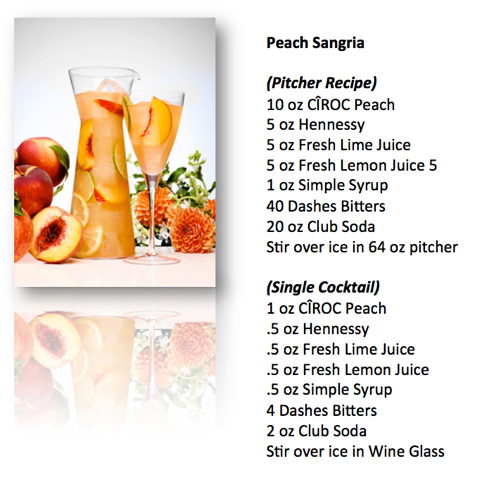 Late night date? Impress her with this nightcap: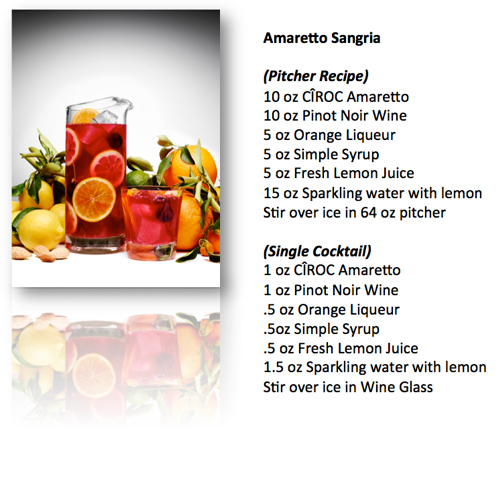 Remember, drink responsibly!