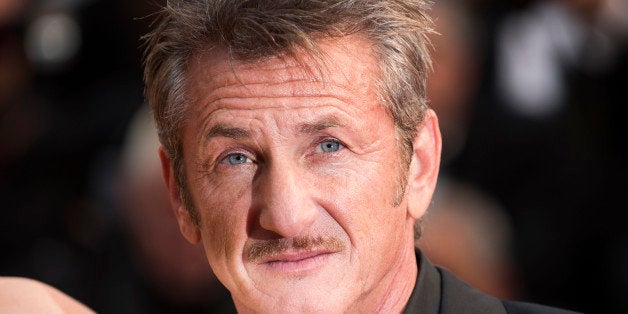 Suppose that you are a ruthless drug lord, even a diminutive one, running a completely illegal billion dollar a year commercial operation that sources drugs in central America, processes them, and then arranges to smuggle them across the border to the apparently infinite U.S. market. Since everything that you do in your business is outside the law, you have to live by a different set of business practices -- you have to intimidate, harm or kill people who let you down, who try to compete with you, who violate agreements with you or fail to act as promised. No taking them to civil court and suing for specific performance. No use of the rules of the American Arbitration Association.
The people who try and compete with you for a share of this enormously dangerous but wonderfully profitable business -- did we mention that you don't declare your income or pay silly things like taxes or fees for business licenses, or dues to the local chamber of commerce -- would like to destroy your organization and kill you as well. And then take over your business. It's a brutal sort of M & A.
To thrive in such a business where strength and ruthlessness are rewarded probably doesn't produce a business leader with practices of which an ethics professor would approve. Never mind insider trading, failing to pull expired products from your distribution chain, rigging your hardware to pass auto emissions tests, or adulterating your infant formula with melanine. You're way beyond these sorts of laughably minor peccadillos.
At some point in the arc of your success, you begin to long for additional validation. Since it's unlikely that you'll be appointed Ambassador to Luxembourg or win the Nobel Peace Prize, what else would satisfy you? How about... Hollywood makes a movie of your life?
But you don't know many producers or movie stars. No, wait, there is one, that beautiful Mexican star who played a drug queen on TV and wrote you a ditzy open letter using Twitter, urging you to devote your life to good and love, what was her name, Delores Del Rio? No, Kate Del Castillo. There should be a riskless way to get in touch with her and get her help on this project. At least the financing won't be a problem.
And so it is all arranged, Ms. Del Castillo has contacted Sean Penn, who is eager to meet you and discuss the project. Mr. Penn, as many of us remember, played the clueless skateboarder / pot head Spicoli in his breakthrough movie, Fast Times at Ridgmont High. To quote the IMDB write-up of this1982, "misbehaving teens in high school" movie, "The center of the film is held by Jeff Spicoli, a perpetually stoned surfer dude." Penn's career eventually moved ahead after that, and he has compiled a record of some accomplishment, with best actor Academy Awards for Milk (2008) and Mystic River (2003). His first Oscar nomination was for the role of the doomed inmate in the prisoner on death row drama called Dead Man Walking. Penn played Matthew Poncelet, a convicted murderer sentenced to death and awaiting execution, with Susan Sarandon as a nun who has befriended him and tries to get him a stay of execution. It ends badly. At least for him.
Penn has had roles in many other movies, including the execrable Shanghai Surprise, for which he and co-star Madonna both earned Golden Raspberry awards for worst actor and actress.
Of late Penn has taken to journalism, usually pieces published in Rolling Stone, a publication best known recently for the UVA fake rape expose. He has never produced a movie, despite all these years in the business. So he is far from a natural for this, but then Seᅢᄆor Drug Lord has never been in a movie himself, so what does he know?
According to the long and poorly written account of the meeting and subsequent truly pedestrian "video interview" in Rolling Stone -- Q. "How is your relationship with your mom?" A. "My relationship? Perfect, very well." -- Mr. Penn traveled through Mexico in various modes of transport, including a private plane and black SUVs (of course!) and used throw-away cell phones so he wouldn't compromise his location to the forces of law and order. Set aside questions of just how ethical such behavior is. What is truly surprising is that Penn himself, in his article, says that "There is no question in my mind but that the DEA and the Mexican government are tracking our movements."
Add to this that there is nothing in the article to indicate that he was searched, even peremptorily, once he arrived at the lair of the drug lord, although he was asked to leave his electronics and cell phone behind before they started. He wasn't wearing a wire, at least he doesn't say he was, but he could have had some other form of miniature electronics on him somewhere. Or in his bag, which apparently was also not searched. It doesn't take much these days.
And so as we all know, roughly two weeks after the meeting, El Chapo is cornered in Sinaloa, a bunch of his guys are gunned down, and he is finally captured, in large part due to information generated somehow during Penn's trip into the jungle.
We return to our original premise, only now you are a powerful drug lord in a Mexican jail cell. Are you happy? Are you sure that Penn didn't do anything to compromise your location? Have someone translate the Rolling Stone article and bring it to you. Read it. Now are you still sure? If there's any doubt, wouldn't it be a good idea to have him removed, I mean, just as a warning to anyone else silly enough to want to meet with you?
And you have a son who is in the business, and who in fact facilitated the meeting. And presumably that son is now running the business while Dad is in the slammer. Maybe he's a little worried that Dad will think the son conspired with Penn to set him up. Palace coups have been known to happen this way. It is probably a good idea to have Penn terminated, and if possible his head presented to Pops as a token of filial respect. After all, how much security can the guy have in Hollywood, he's just a B List movie star. His house is probably on the "Map of the Star's Houses" that they sell in Beverly Hills on the street corner. Have your guys buy one and wait until he comes home.
Even a dim bulb like Penn has now sort of realized that this all could be a problem. On the Charlie Rose show which aired on January 17, he offered the opinion that the Mexican government made up all that stuff about his trip being the give-away, just to make him look bad. Why in the world the Mexican government would want to set Penn up is never explained. Maybe someone in the government watched Shanghai Surprise.
Disregard the illogic of the "they're trying to set me up" line of reasoning. What the Mexican government should have said, no matter what the truth, is "we did it by ourselves with good old fashioned police work." They don't need any help from movie stars.
And Penn, for reasons unknown, is now saying on 60 Minutes that he sought this interview with El Chapo in order to start a discussion on the U.S. government's policy on combatting illegal drugs. What? In what way? Tougher, less tough, what does El Chapo have to do with this other than being a high ranking Mexican thug. One doubts that he has policy suggestions for the U.S. government on this matter. He doesn't really seem like a wonkish sort of dude.
So the take away from all this is: If Sean Penn invites you over for dinner at his house, or if he asks you to introduce him to your life insurance agent, or if you find out you're to be seated at his table at a movie industry fund raiser, decline, say no, forget it, don't do it. Why take the risk? Dead Man Walking indeed.