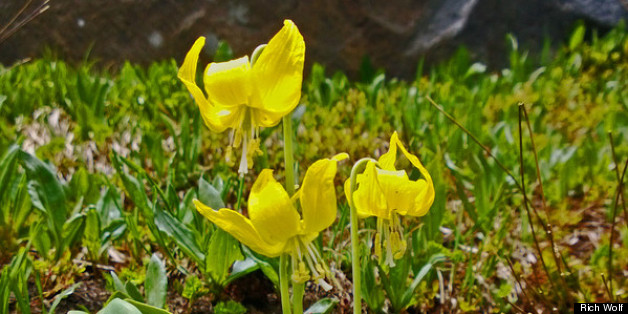 July 14, 2013
On this adventure I was in hot pursuit of the elusive Glacier Lily (Erythronium grandiflorum). I figured that the best place to find them was near a glacier so Mandy the dog and I decided to head up to the Indian Peaks Wilderness Area to check in on Isabelle, our local glacier and her high mountain wildflowers.
We started at the Brainard Lake Recreation Area which is our closest gateway to the Indian Peaks Wilderness...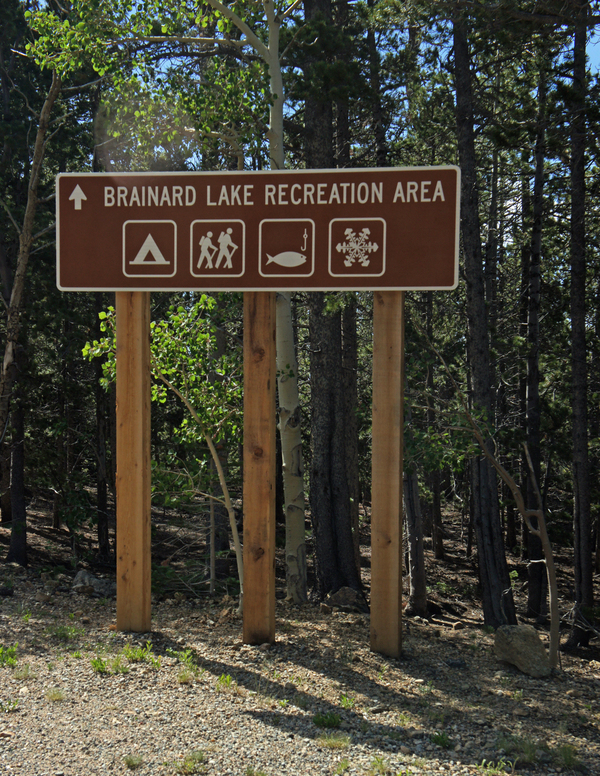 The Search Begins
The Indian Peaks form a dramatic backdrop for Brainard Lake. This Colorado Wilderness Area gets its name from a majority of its peaks having Native American names. Ogallala, Pajute, Pawnee, Shoshoni, Apache, Navajo, Arikaree, Arapahoe, and Niwot Peaks all reach well above 12,000 feet, making for breathtaking views of jagged summits that tower above green valleys and glacial lakes.

Brainard Lake with the Indian Peaks Backdrop
From here it was a short hike to the Pawnee Pass Trail which will take us up past Long Lake and Lake Isabelle...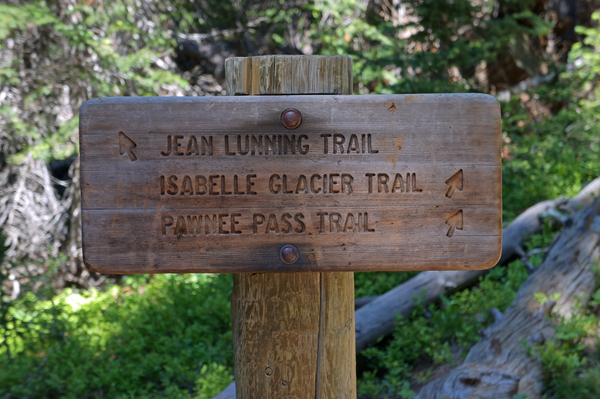 The Pawnee Pass Trail To Long Lake and Lake Isabelle
We were being watched by a moose...
Long Lake is a great place to cool off...
We arrived at Lake Isabelle after a two-mile/3.2 KM hike. The melting snow drifts and the Glacier feed the lakes and drive the wildflowers...
The Pawnee Pass Trail continues to climb above the Lake...
As the trail ascends towards Pawnee Pass on the Continental Divide we encountered lots of receding snow. This is Glacier Lily territory.
Mandy found another opportunity to cool off...
I finally spotted what we were looking for...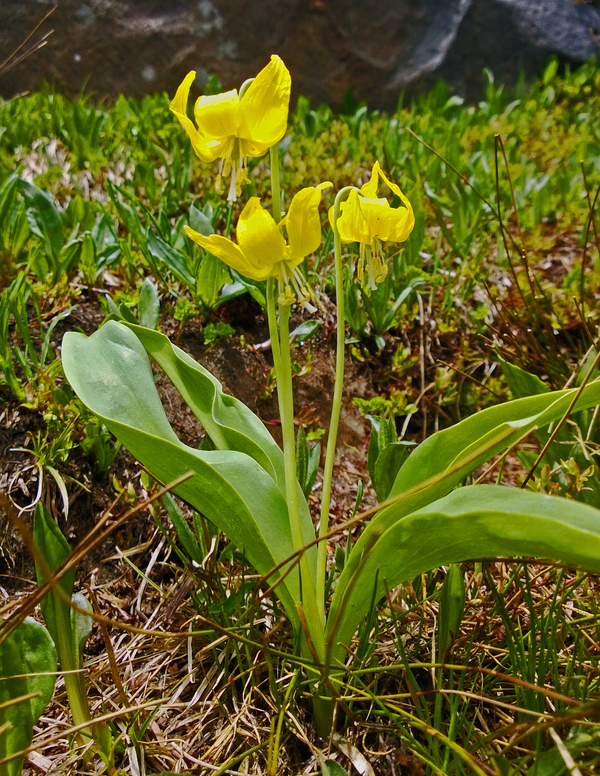 We Found the Yellow Glacier Lily (Erythronium grandiflorum Pursh)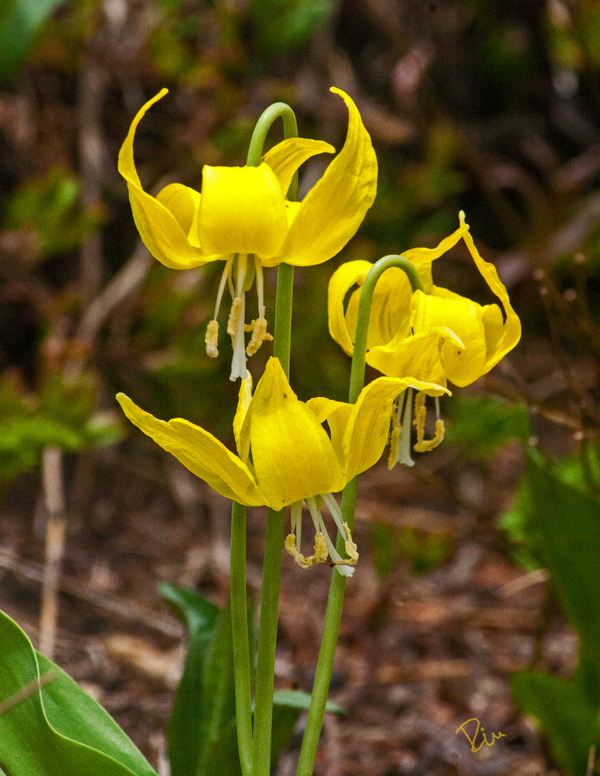 Yellow Glacier Lily Trio
The roots of this plant feed deer, elk, and bighorn sheep. Grizzlies have been known to "cook" the roots of yellow Glacier Lilies in the sunshine. They know what the native people have learned: that the roots of this alpine plant aren't pleasant when raw, but become sweet after a good heating. The roots of the yellow Glacier Lily were so valuable that they became a trading commodity in the Native American culture.
Because the Glacier Lilies bloom so early, they suffer reduced pollination in years of early snowmelt. Such "phonological dislocations" between flowering and pollinator activity are likely to become more common as climates warm. Glacier Lilies are being studied to determine the impact of warming on plants and their pollinators. These vulnerable lilies may become both an early warning and a victim of climate change.
I'm glad we were able to track down this pretty little flower before it's too warm and too late...