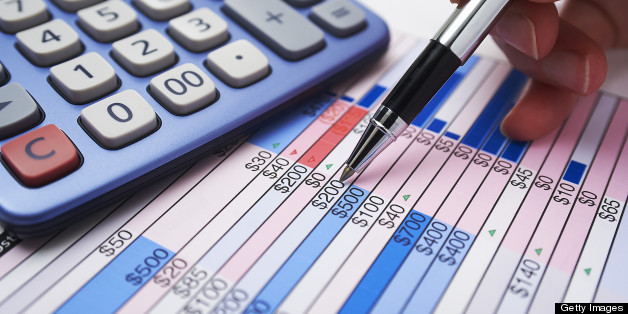 On the first Saturday in May, a horse named Orb won the Kentucky Derby, immediately igniting the annual conversation about whether any horse would again win the Triple Crown. When it failed to win the Preakness two weeks later, it was a reminder of how rare Triple Crown winners have become. Winning the Triple Crown of personal finances can seem almost as difficult.
What's the Triple Crown of personal finances? Think about the biggest financial responsibilities most families face: buying a house, paying for college and saving for retirement. Surely, accomplishing all of these is a feat worthy of being called the Triple Crown.
In horse racing, Triple Crown contenders face obstacles such as large race fields, the fragility of today's horses and a tight schedule of races. People trying to win the Triple Crown of personal finances can point to a similarly daunting list of obstacles, including an iffy housing market, negligible savings account rates, high unemployment and an erratic stock market.
As difficult as it is, winning the financial Triple Crown is nowhere near as rare an accomplishment as winning horse racing's Triple Crown. Here's a description of what's involved at each stage, along with some keys to victory.
Step one: Achieving true home ownership
Home ownership is a dream that turned into a nightmare for many Americans when the real estate boom collapsed. Owning a house that is mortgaged to the hilt is not really much of an accomplishment. True home ownership means getting to the point where the value of your home exceeds the remaining balance on your mortgage.
Keys to victory:
Start with a healthy down payment
Don't buy too much house
Avoid variable interest rates and payments
Only borrow against home equity for necessary, long-term expenses
Step two: Paying for college responsibly
The total amount of college debt outstanding has more than doubled in less than 10 years, and is now around a trillion dollars. Simply finding a way to pay for college isn't enough -- winning means paying for college in a way that won't saddle your kids with a staggering debt throughout the early years of their careers.
Keys to victory:
Start saving as soon as your kids are born
Use tax-advantaged savings programs such as a 529 plan
Explore all your financial aid options -- especially grants and scholarships, which don't require repayment
Make sure your child is fully committed before starting college
Consider state schools and other lower-cost options
Step three: Building adequate retirement savings
You have no chance of winning if you don't know where the finish line is. A recent survey by the Employee Benefit Research Institute found that most Americans haven't even bothered to calculate how much money they'll need in retirement. Going through that exercise will get you out of the starting gate -- and then you can start chasing the prize.
Keys to victory:
Start participating in your employer's retirement plan as soon as you are eligible
Aim to reach the plan's maximum contribution and start building some additional savings in a high-interest savings vehicle
Don't micromanage your investments
Don't borrow against your retirement plan
When you are just starting out, you might feel like a real long-shot to win the financial Triple Crown. However, that may be the most crucial time of all. The earlier you start working toward these goals, the better your odds will become.