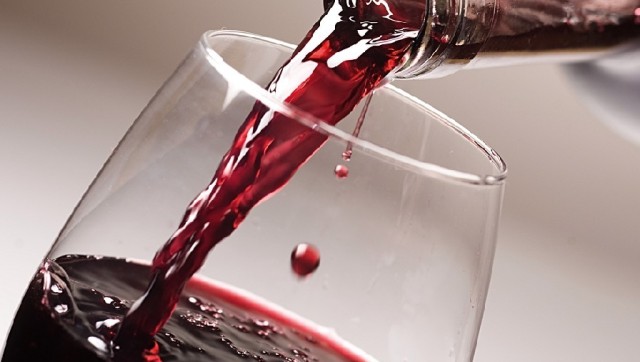 TAPAS Tasting in San Francisco, photo courtesy Ken Zinns
Tempranillo -- the grape whose Spanish incarnations as both traditional and modern-style Rioja I've been writing about here for the past few weeks -- is highly versatile, food friendly and capable of great things. It's understandable that it has developed fans in other parts of the wine-growing world, including an increasing number of growers and winemakers here in the U.S.
Tempranillo was originally planted in California's hot, dry and flat Central Valley in the early 1900s. Not only was this the wrong location for it, but it was also then going under another name -- early California winegrowers called it Valdepeñas. The poor quality juice that resulted ended up in jug wine blends.
It has only been in the last 20 years that Tempranillo has begun to be planted in more appropriate locations in the state, including a few vineyards in cooler climates and at higher altitudes. By 2011, a total of 929 acres had been planted, making it California's 18th most widely planted red wine grape and, because of its relatively high yields, the 13th ranking red wine grape that year in terms of tonnage crushed, right below Cabernet Franc.

Abacela's Earl and Hilda Jones
Earl Jones, who had fallen for the relatively inexpensive but reliably delicious Tempranillo-based wines from Spain when he was a student in San Francisco in the 1960s, planted Oregon's first Tempranillo in 1995. He is now producing some of the country's best examples under his Abacela label. Tempranillo has also been planted in Arizona and Washington, and plantings in Texas's Hill Country and High Plains regions, where soils are comparable to those of Northern Spain, have led to it becoming one of that state's signature black grapes.
In 2006, a non-profit trade association of U.S. wineries and growers interested in Tempranillo and other Iberian grape varieties was formally launched, following meetings and discussions Earl Jones started with other growers three years earlier. This association -- Tempranillo Advocates, Producers and Amigos Society, or TAPAS -- organized its first annual tasting in 2008. I've now attended three of those tastings, including the fifth edition, held in San Francisco's Fort Mason, this past June.
Not all U.S. producers of Tempranillo are represented at these tastings, but a substantial number are. Thanks to these tastings and others I've done, I've had a chance to sample 179 domestic single varietal bottlings of Tempranillo and Tempranillo blends to date.
For a grape with such a relatively short history of serious plantings, it is impressive how many relatively good bottlings there are. Nonetheless, it will probably be two or three decades yet before growers and winemakers have enough experience with the grape for us to see, on a regular basis, many Tempranillo-based wines at a level of quality approaching that found in wines from Spain's Rioja and Ribera del Duero regions.
First Tempranillo vines planted in Washington State, at Red Willow Vineyard (photo courtesy Wikimedia Commons, user Agne27)
The primary reason, of course, is that it takes decades of experimentation and experience with a grape -- including trials in different vineyard sites and with different clones of a grape variety -- before one typically finds the best combinations for a particular region and climate. For example, it took decades of experimentation with Pinot Noir in California by growers and winemakers who were highly passionate about the grape before California started to achieve consistently good quality results from Pinot starting in the mid-1990s.
The problem with a great many of the Tempranillos produced in the U.S. thus far is that they are too low in acidity and often lacking many of the varietal characteristics that make Tempranillo grown at higher altitudes, in cooler climates, and at controlled yields so very appealing.
I was reminded of what makes a truly great Tempranillo at a tasting this week of mature Riojas from most of Rioja's leading traditional-style producers. All the wines in this tasting had at least medium acidity levels -- keeping the wines fresh and interesting on the palate, and making them a good match with a variety of foods. Since the wines had also spent substantial amounts of time in oak barrels -- anywhere from two to eight or more years -- as well as additional time in bottle, they were also showing not only fine Tempranillo's signature flavors of berry, plum, licorice and spice, but also delicious secondary characteristics that typically develop with barrel and bottle age: tobacco, leather, herbs, mushroom and cigar box aromas and flavors.
Few American Tempranillo vineyards are found at the higher altitudes, or in cooler locations and climates alternating dramatically between warm days and cold nights that one typically finds in Rioja. With the exception of cooler climate plantings in Southern Oregon's Umpqua and Rogue valleys and California's Santa Barbara region, most Tempranillo vineyards are still found in fairly warm regions, like California's Central Valley, and its Livermore, Lodi and Paso Robles appellations.
To date, there has also been relatively little clonal selection available in the U.S. There is hope that new clones from Ribera del Duero will be available soon. I have not yet heard, however, of any of the low yielding Tempranillo Peludo that I've previously written about here being certified for domestic plantings.
The fact that there is an association of growers and winemakers devoted to Tempranillo is a very promising development, since dialogue amongst such growers will enable the sharing of successes and failures needed to prompt additional experimentation and innovation. I hope that TAPAS will also work toward greater information exchange with growers in Spain and elsewhere, so as to increase the amount of information and data points available to interested growers here.

Longoria's Richard and Diana Longoria
The very best domestic Tempranillo I've had to date, which I rated 93 points for both the 2007 and 2008 vintages, was from a producer that is not a TAPAS member, Oregon's cult winery Cayuse. I've previously written about this producer's excellent Syrahs and Rhone blends here. I've also had complex and flavorful Tempranillo that I've rated from 90 to 92 points from Core, Hovey, Justin, Kathryn Kennedy, Longoria, Mahoney, Turkovich and Yorba, all California producers. In Oregon, besides the Tempranillos from Abacela, I've been impressed with wines from Folin Cellars. The best Texas Tempranillos I've had to date, that I've rated 88 points, were from Lone Oak and Pedernales Cellars.
All the Tempranillos from these producers are more fruit forward in style, generally stressing black fruit, plum and tar, sometimes showing varietally typical licorice flavors as well. Given the lower acid levels in even the best of domestic Tempranillos, I don't think these will be long aging wines, even though the high tannin levels of many of them cry out for at least two or three years of bottle age.
It is hard to recommend most domestic Tempranillos as value wines, since they typically run from $30 to $45, whereas very good and ready to drink Riojas are available for as low as $12 to $20. Core, Folin, Hovey and Mahoney are tasty exceptions, which can be found for as low as $20 or so. Nonetheless, for those interested in seeing what good domestic Tempranillo tastes like, I think you will be quite pleased with Tempranillos from virtually all of the producers listed above.

For my detailed tasting notes on Tempranillos and other Iberian varietal wines tasted at this year's TAPAS tasting, see the complete report on my blog here.