As I've been traveling through Belgium, I've been thinking about how rare and special it is when someone finds his or her niche. Here are three examples.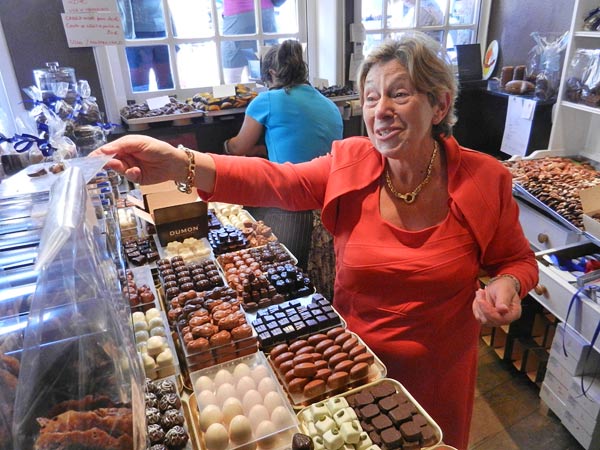 Chocolate Lady
It's so clear: A fundamental part of the joy of travel is to simply be in the presence of people who've found their niche. We only live once on this beautiful planet, and we have the personal challenge of doing with our lives what God intended -- of finding our niche. I think that when you're blessed enough to find a livelihood that fits your spirit, it gives you energy -- and you, in turn, give the world a positive radiance. In Bruges, Belgium, Madame Dumon makes and sells chocolate. Keeping her little brown world cool in a heat wave, she makes sure everyone who enters gets a rich and creamy sample of their choice.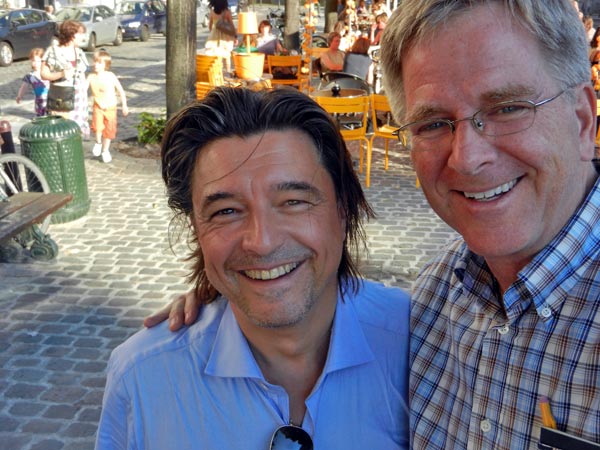 Mr. Smeester
Michael Smeester runs my favorite hotel in Brussels. When you see his smile and feel his personal energy, you are not surprised by the name he chose: Hotel Welcome. With every visit to Brussels, I have a tradition of teaming up with Meester Smeester to blitz the city's restaurants and be sure I've got the very best in my guidebook. The new edition will be much-improved as -- with Michael's help -- I once again saw why locals brag, "Belgian cuisine... We eat as hearty as the Germans and as well as the French."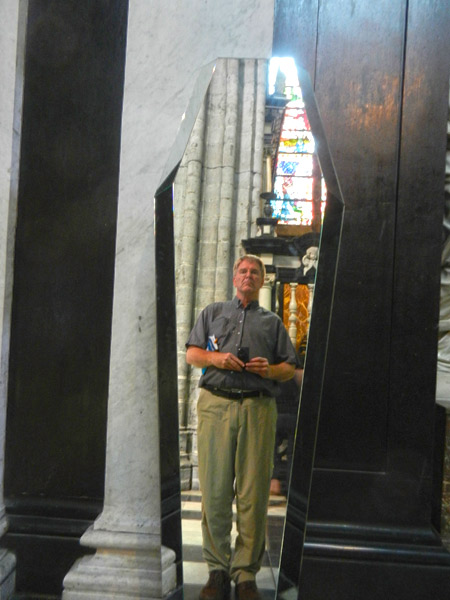 Reflecting on My Coffin in Antwerp
I generally travel alone. It's just me and my mortality. Travel often has me thinking about life, and, now that I'm at the age where I look at the obituaries more than I used to, I'm also aware that the years do go by. For centuries, churches have contributed to that awareness in different and creative ways. Here in Antwerp's cathedral, a glass coffin seemed to fit this vagabond's body as if tailor-made.