York is arguably the best sightseeing town in England outside of London. I landed at noon at Heathrow, took the express train into London's Paddington Station, caught the tube to King's Cross, and hopped onto an express train. Two hours later, I was in the capital of north England: York. By 4 p.m. I was checked into my bed-and-breakfast and heading into the town. It's a city with a rich history and many dimensions for the visitor. Along with the standard sights, there are ghosts to hunt, riverside walks to enjoy, and fine food to taste.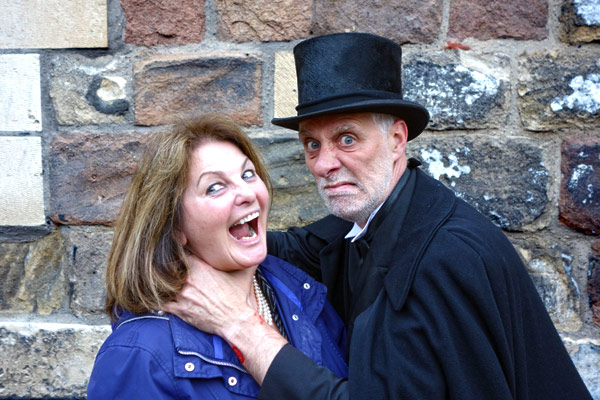 While ghost walks are little more than goofy entertainment, if any city can claim to be legitimately haunted, it would be York. Consequently, the old-town center is crawling with creepy, black-clad characters leading wide-eyed groups of tourists around on various ghost walks (90 minutes, £5, leaving every night rain or shine, just show up). I spent an evening hopping off and on four different walks to assess them for my guidebook...and woke up screaming at 2 a.m.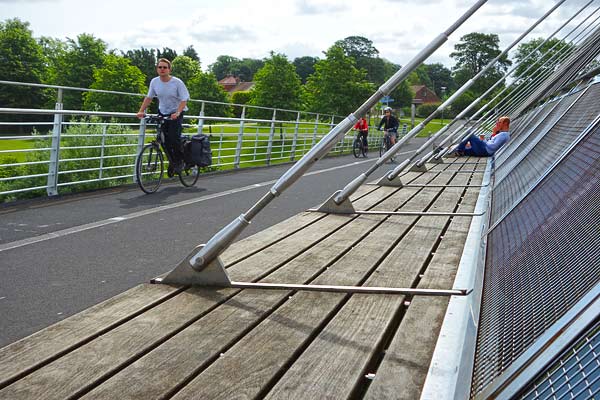 Ever since English cyclists started winning the Tour de France and gold medals in the Olympics, biking has been trendy in England. Riverside trails are great for bikers as well as walkers. From York, a fine two-mile walk leads along the Ouse River, over the handsome Millennium Bridge, and back into town. The bridge is delightfully designed with an inviting, reclining-lounge-chair fence.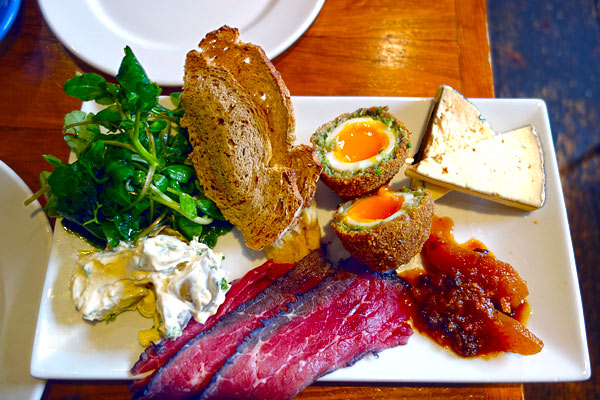 Tourist towns all over Europe are vying to establish themselves as foodie destinations. While that can be a stretch for English towns, York does amazingly well; the city is teeming with new, creative bistros featuring delightful menus. York's booming local software industry, its big university, and its popularity with tourists give it a market big enough to keep its chefs busy -- and making good money.

Having lunch with my local guide, I noticed his enthusiasm for chutney. I hadn't even considered enthusiasm and chutney in the same sentence before. So I got out my camera to let Tom explain.