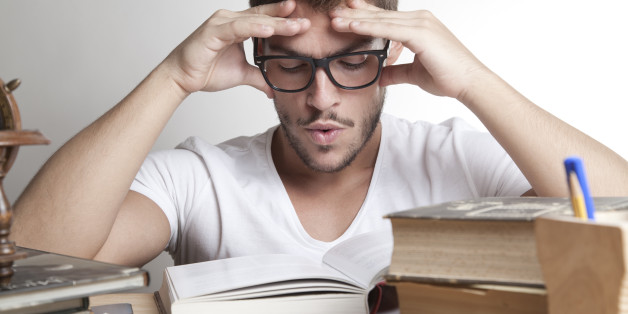 Stress in the workplace is an increasing concern not just for those in the workforce, but also for large and small-scale employers. How employees manage stress on a day-to-day basis is an issue that many companies now view as a serious organizational issue.
If stress is not managed properly, it can trigger severe negative health complications that could lead to extreme and unpredictable behavior, which leads to workplace conflict, burnout and disengagement.
While many organizations around the world are working to limit stress and create a less stressful work environment, there are several ways to help yourself and manage stress on your own terms.
What's stressing people in the workplace?
A driving force of workplace stress is that many organizations are creating toxic work environments for their employees through budget cuts, smaller staff numbers and an increased focus on short-term results and immediate returns. Add to that the uncertainty in the job market and concerns over job security. In fact, Canadian doctor David Posen's book Is Work Killing You works to identify the three biggest problems that lead to burnout and low productivity -- volume, velocity and abuse.
In addition, people are continuously connected to their work (and work stress) through the use of electronic devices. Long gone are the days of leaving your work at the office. Now, people are working increasingly longer hours at home, on the weekends and during their vacation with the use of laptops and cell phones.
These long hours and heavy workloads are taking their toll on the working public, both emotionally and physically. The higher levels of stress that workers are experiencing increases cortisol production in the body which interferes with learning and memory, lowers immune function and bone density, increases weight gain, blood pressure, cholesterol, heart disease and can also lead to depression.
What are the best ways to lower workplace stress?
Get adequate sleep
Make it a priority to get a good night's sleep. New research shows that sleep enables the brain to purge information and thoughts that you don't need. Lack of sleep leads to impaired decision making and lower creativity. In other words, a good night's sleep will allow you to stop thinking about the useless details from a recent meeting and allow you to focus on your report that's due at the end of the next day.
Exercise regularly
Fitting in 30 minutes to one hour of regular exercise a day can help create new neural connections in your brain, which helps you learn more effectively. Exercise also helps rid your body of excess levels of cortisol, which helps to lower stress levels.
Live a rich life
Do you live to work or work to live? It is important to work hard at your job and to take it seriously; however, it is essential to know when to take a break. Develop interests outside of work. Take up a hobby such as joining a recreational sports team, volunteering in your community or spending time with a loved one and you are more likely to reduce workplace stress and experience an overall happier attitude. If you're looking for a way to examine what is really important in your life, consider Clayton M Christensen's book How Will You Measure Your Life.
Stop multitasking
The human brain was not created to multitask. Focus on completing one project at a time and you will be much more effective and efficient.
Cultivate new relationships
Believe it or not, making new friends can help you de-stress. Meeting new people who have a different perspective or outlook on things is important when working through difficult times. By surrounding yourself with people who are not directly linked to your workplace and who are not intimate with your stressors, you are opening yourself up to the possibility of new ideas and new ways to tackle workplace obstacles.
Write it down
Often in times of stress we forget about all the positive things we've done in the past or all the goals we have accomplished. These successes, no matter how small, can be a source of inspiration when you're feeling stressed. One way to make sure you have a reminder of all the positive things you've done is to create a success journal and to read it when you're feeling down.
Know when to leave
Sometimes the best cure for stress is to leave a bad situation. It is important to be honest with yourself and to know your limits. At the end of the day, your health and well-being are the most important things you have. Make the decision that's right for you.
Rick Lash is Hay Group Director of the Canadian Leadership & Talent Practice. For over 25 years Rick has extensive experience working with executives across a range of industries in Canada, the United States, Europe, South America and the Middle East.
Rick is a well known expert and published author in leadership development and has appeared regularly on radio and television. He has written several feature articles and book chapters and has been quoted in publications including Harvard Business Review, The Huffington Post, USA Today, Forbes, Business Week and CNN.