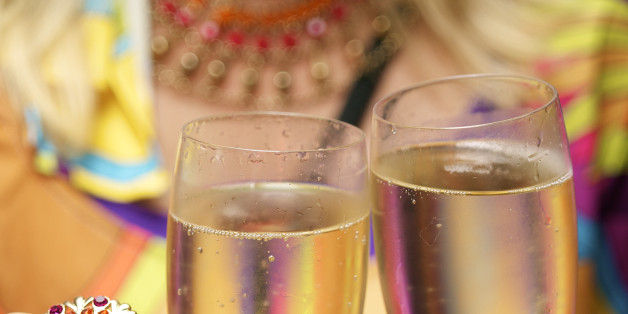 It's creeping up right now. In just a couple of weeks, I will be turning 40 years old.
I am actually looking forward to turning 40. So many women I know grieve when they turn 40, even if they have their health and a family of their own. I am not grieving. With each passing decade, my life gets better and better. My 20s were somewhat of a mess, working through depression and just finding myself. My 30s were better as I met my husband, had great employment and had a baby.
Standing on the doorstep of my 40s is a positive for me. Even though I am suffering from depression right now, I know there is light at the end of the tunnel. I also know that I have an amazing husband and I am truly lucky to have him. I also know that my love for my daughter knows no bounds and watching her grow is an indescribable experience. The 40s will bring me more peace, within me and on the periphery. It does not scare me, although that may be due to the fact that everyone thinks I am in my early thirties (Good genes, I guess!). I know my life has improved over time and turning 40 will not change that. It is just a number, right?
Why should it matter? I don't feel 40, but when I turned 30, I didn't feel that, either. I don't know what it is supposed to feel like and the truth is, why should I even spend time worrying about that? Forty years is a long time and only I hold the key to my feelings and my experiences from these past 40 years. Certainly, my parents, siblings and friends can describe some of this, but I am the only one who can speak about my own feelings and experiences, as they are mine.
Instead of worrying about a number, why don't we celebrate more? Forty is a milestone, for sure, and I want to celebrate all I have been through: good and bad. So many thoughts and memories flood my head. The tough times were worth it because I would not be who I am today if not for the past 40 years of experiences.
Starting with a "normal" childhood, which was happy but filled with some sadness (my uncle dying from brain cancer when I was 6 years old, my grandmother dying from colon cancer when I was 13 years old). These two people were very important to me and they are with me always in my joys and my struggles. College was a mix of difficult and greatness: depression at the same time as being on my own for the first time. I made great friends though and was able to experience college life in New York City. Relationships came and went, some longer than others, but it was not until I met my husband at the age of 33 that I felt comfortable and able to be myself with a man. He is partly responsible for my happiness in my 30s, even through the stress and emotional roller coaster of fertility treatments (twice, with one positive outcome). My daughter is my ultimate joy in my life, even when she is being fresh or sassy. She is our miracle and sparkly girl.
So, what will now happen in my life as I enter the 40s? It will certainly be interesting, but based on my life thus far, there will be more growing and more understanding of the people I love and those who love me. Now that's what I call a cause for celebration, don't you?