As fall sets in snow season is just around the corner and everywhere the snow bunnies are turning their summer tan into a time to bask in the cold ala the perfect destination for a cold weather adventure.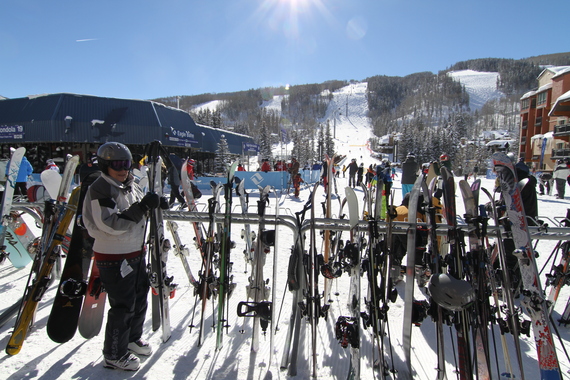 Known for its clean air and pristine mountains (what IS better than the Rocky Mountains after all), the winter sports of skiing, snowboarding, dog sledding and even snowmobiling mean time to enjoy the bountiful and beautiful powder that Colorado is proud of when the temperatures begin to dip into single digits.
Arriving for my Colorado adventure this past February year and being a person who does not ski, my mission was (and the challenge to the folks who invited me to Vail and Beaver Creek) to put together an itinerary that was heavy on the cold weather fun, but minus the downhill activities that most folks come to the Rocky Mountains to enjoy.
Arriving in Denver in the evening, I was told to take Colorado Mountain Express to Vail. This was the only glitch in my entire trip so may I suggest that you opt for a vehicle of your own to drive say perhaps the 2014 Toyota Highlander Hybrid.
With a shout out to eco-friendly the 2014 Toyota Highlander Hybrid is a proud sibling to the conventional Highlander with standouts that include better fuel economy, but still the same high-end tailoring. There is seven-passenger seating on the Hybrid versus an eight seater on the conventional Highlander option.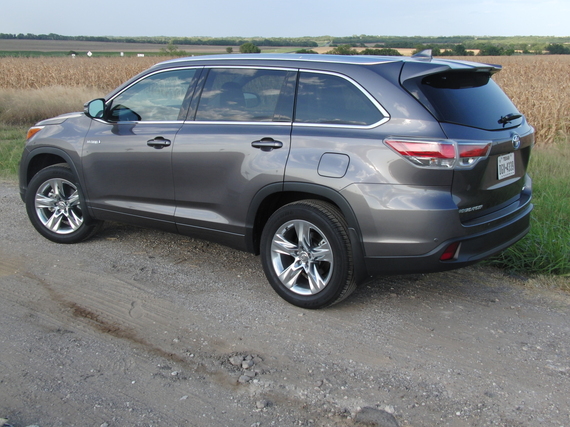 New additions to the 2014 Toyota Highlander Hybrid include more space for comfortable riding and driving and a height-adjustable power lift gate.
On the Limited you get 19-inch alloy wheels, sunroof, LED running lights, fog lights, a rear hatch window that flips up, adjustable-height power lift gate, rear spoiler, keyless ignition and entry, ambient interior lighting, tri-zone automatic climate control, leather upholstery and heated/air conditioned front seats.
On the Highlander Hybrid Limited Platinum trim you get all the Limited features as well as a larger, panoramic sunroof with a heated steering wheel and heated second-row seats. In the rear there is also a Blu-Ray entertainment system.
Under the hood, the 2014 Highlander Hybrid has a 3.5-liter V6 engine that includes three electric motors and a battery pack. This will give you 280 horsepower with all-wheel drive, but you can also opt for a continuously variable automatic transmission too.
The space inside the 2014 Toyota Highlander Hybrid offers 13.6 cubic feet behind the third row and up to 42 cubic feet when the third row is folded down or 82.6 cubic feet when the second and third rows are not in use.
Final answer, this Toyota is a luxury family vehicle for the masses.
Arriving in Vail consider your first stop to be Arabelle at Vail Square, a definite first-class destination in the heart of Lionshead and just steps away from the world class skiing that I wasn't planning to do, but... it is the ideal setting for a vacation. In fact, for folks familiar with the European Alps, this place can easily be compared and the inspiration for the architecture includes Innsbruck and Prague with 62 rooms and a spa to work out tired muscles.
A note about the skiing in the Vail:
Vail Mountain Welcome Tours is a good way to acclimate to the area and is offered for intermediate and advanced skiers and snowboarders to help them get acquainted with Vail's 5,289 acres of terrain. Vail actually became a viable skiing option as far back as 1962 when it opened and today it is in its third phase of expansion and there have been a variety of lift upgrades in the past six years. In the last year two new chairlifts have also opened.
Good Eats Abound Vail Side:
Even if you aren't planning to ski you still have to eat so head up to the top of the mountain for a bite at The 10th, Vail's on-mountain dining restaurant just off the top of Gondola One in Vail Village (you can ride the gondola to the top). Relaxing, you bet since you can kick off the skis and put on comfy slippers while relaxing on a meal of modern alpine classic fare while looking outbound at the Gore Range. Try the Spicy Lamb Chili or the Elk Bolognese both come highly recommended since both entrees thrilled my taste buds.
Also in Vail don't miss a restaurant called Larkspur at the base of Golden Peak. Wth an American cuisine and my favorite design, an open kitchen, there is also a big glassed-in wine room and the décor and ambiance is a local and tourist draw for dinner any night that you are looking for fresh and tasty with a creative twist in the presentation.
Indeed, Executive Chef Anthony La Rosa offered us a tasting of his specialties like the butternut squash soup (perfect on a chilly night), Japanese spiced tuna and the Hudson Valley foie gras for starters followed by diver scallops and veal scaloppini with twice baked potatoes and creamed spinach lemon beurre fondue. This paired with a few of the recommended wines and it's Vail living extraordinaire.
For more information visit www.vail.com.
Moving On Up:
After a few days in Vail the folks in nearby Beaver Creek, a World Cup mountain and home to the 2015 FIS Alpine World Ski Championships, picked me up for my next adventure. It was here that I had said I would snow shoe (since it's not skiing), but I was a bit leery as I began my little escapade. After all, those snow shoes are big and hard to walk in, or so I thought. Fortunately, the folks at the Beaver Creek Nordic Center were wonderful and as I made my way up the mountain with my guide on the Strawberry Park Express Lift she explained the ropes of snowshoeing and it wasn't so bad. First of all, don't over exert, instead just enjoy the scenery as it is quite breathtaking in the area. You can also remember that at the end of it all you will be able to stop in at Mamie's Outdoor Grill and Umbrella Bar for a picnic lunch on Beaver Creek Mountain. It's what could be called a hole in the wall where you cook your own burgers, hot dogs and even smores and enjoy the laid back atmosphere.
Dog sledding is another excellent way to spend the day in the area and I did a few hours with Mountain Mushers. A good tie in was the fact that my musher had been a wrangler I had met back in the summer while visiting Colorado for a Dude Ranch jaunt. He had mentioned he worked at a dog sledding outfit back when I met him and, even more impressive, he spent some time in Alaska a few years back working with an Iditarod racer so he knew what he was doing with the dogs. Indeed, you never know who you might meet in Colorado.
For the mushing experience we dog sledded in the Vail Valley on a private trail that belonged to Lazy J Ranch in Wolcott taking in the scenery of Aspen and Pine trees and enjoying the dogs as they did their favorite thing in the world, run.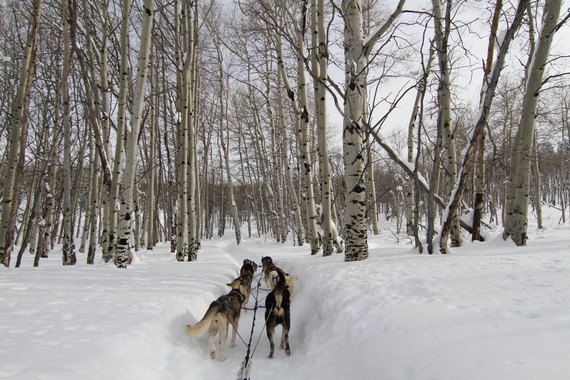 One more day at Beaver Creek and I didn't want to miss out on the spa, this time it was the Allegria Spa at Park Hyatt also offering therapy pools for spa users called Aqua Sanitas including a steam room, therapy pool, mineral pool and rain shower. I emjoyed a rejuvenating facial, but I recommend after a day on the slopes one of the signature treatments like the Colorado Wild Rose Cure or the Javanese Luvar with a scrub and massage combo that is fit for a queen.
Colorado, with lots of open space and natural beauty, it's a stunning destination and visiting the Vail and Beaver Creek area of the state will keep you coming back year after year for just a little bit more.
Photos by Russell Dandridge and Gold Cook