Want to turn heads this holiday season, get yourself into a 2015 Dodge Challenger. Or if you want to be the most loved person on the planet, perhaps buy that special someone the 2015 Dodge Challenger. However you want to do it, just consider the uber sexy 2015 Dodge Challenger, it's a ride you can't refuse.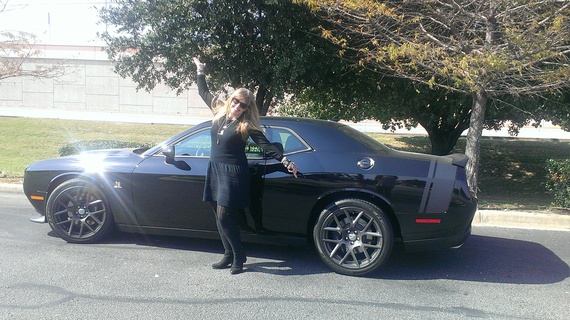 When I think of the Challenger, I also think of a place in the United States that is all about strength and very American, that would be Louisville, Kentucky where I recently visited the Maker's Mark facility to learn about the newest Bourbon being introduced from this leading brand.
First things first, it is important to drink responsibly so don't get behind the wheel of the Dodge Challenger or any other vehicle after you have been drinking. However, there is much to see at Maker's Mark anyway and you can imbibe once you get home.
Keep in mind it's the all-American drink, Bourbon - couple that with the all American company to go with it, many believe that would be Maker's Mark.
Located nearby Louisville, Kentucky, in the town of Loretto, I recently visited the Maker's Mark kingdom and not only had a the special VIP treatment, ala a tour with Maker's Mark Chief Operating Officer, Rob Samuels, but he also did a bourbon tasting with us describing the different ages of bourdon and what tastes good and why.
The final big deal, I was allowed to dip my own bottle of Maker's Mark for that finished-off red, wax top that is a company must, it's one of the reasons you can immediately identify any Maker's Mark bottle in the world.
Finally, I got to check out the new art at the Maker's Mark facility, from artist Dale Chihuly, his "Spirit of the Maker," which covers an entire ceiling in the building that leads to the gift shop is not only the perfect fit, but it honors this brand on its 60 years of success.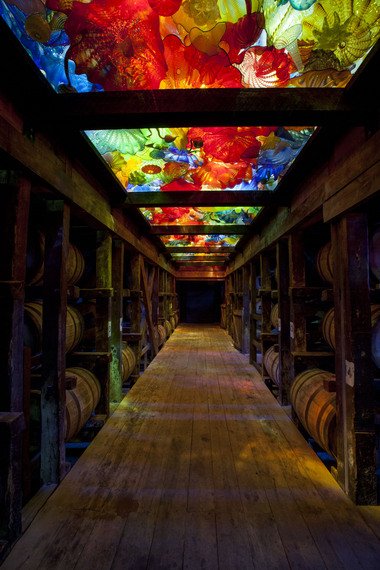 This is the first Chihuly installation in Kentucky, made from hand-blown glass in an array of colors and shapes that creep from dark brown to the ambers that reflect the color of a good bourbon. Coupled with that are blue representing the water used to create Maker's Mark and red that is a symbol of the red wax used on the bottles.
You can visit the Maker's Mark distillery and note too, the place is designated as a National Historic Landmark since 1980, but the story goes back a long time before that.
Indeed, Maker's Mark is handmade and that means not mass produced so it's in small quantities and to make it the folks there use water from a spring-fed lake nearby. The mash for Maker's Mark consists of corn, barley and soft, red, gentle winter wheat and when it's all said and done the person imbibing gets a taste that is "superior, soft and smooth with an honest and full character."
However, to really understand the tradition of this place and why it is one of the finest is to go back to the year 1780 when Robert Samuels, a third generation Scottish-Irish immigrant, arrived in Kentucky. A farmer by trade, Robert made Kentucky whisky to drink for himself, but it was so good that in 1840 Robert's grandson, T.W., erected the family's first "commercial" distillery at Samuels Depot, the family farm.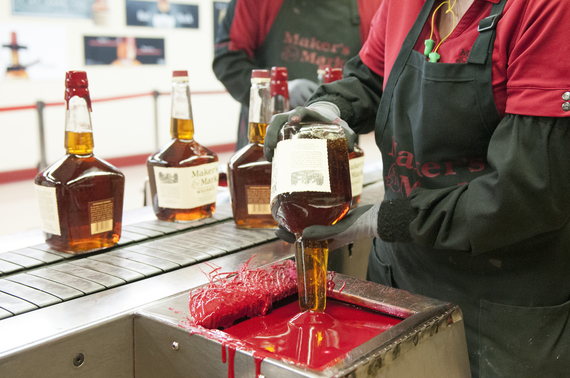 Fast forward to the "secret" that had been passed down for a few generations and in 1953, armed with his new recipe and a family tradition of whisky making in closely supervised small batches, Bill Sr. bought and rebuilt this currently distillery that is where the place is still located today since he knew that good beverage begins with the water it is made from, and this particular distillery was selected for the clean, natural flavor of its limestone-purified springs on the property. It would take six long years of aging to find out if Bill Sr.'s experiment would work, but we all know now it worked just fine.
And, indeed, it is still working because, while it was Maker's Mark that got me hooked on drinking bourbon, I am definitely a late bloomer as most of America knows this company's name and taste.
In fact, in 1999 Guinness World Records recognized the Maker's Mark Distillery as "The World's Oldest Operating Bourbon Whisky Distillery."
With Maker's Mark celebrating its 60th anniversary this year one really big deal is the fact that the company has introduced a new Bourbon, the first in 52 years called Maker's 46™.
Maker's 46 is a handcrafted, full-bodied Bourbon whisky that starts off as original Maker's Mark. The transformation into Maker's 46 begins when fully matured Maker's Mark is emptied from the barrel so that 10 seared French oak staves can be affixed to the sides. Then, Maker's Mark is put back in the barrel and aged for several more months, allowing the natural caramel, vanilla and spice flavors released by the staves to enhance the end product.
Now back to the all-American Challenger that offers 14 miles per gallon in the city and 23 miles per gallon on the highway on the 2015 Dodge Challenger Scat Pack version I drove with a note that the 2015 Dodge Challenger has added more power and better fuel economy with a few body tweaks in 2015 as well.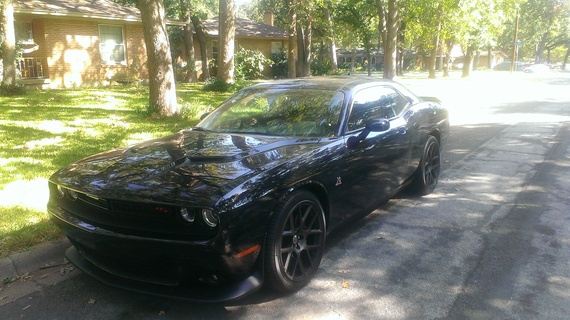 Overall there are eight trim levels for the 2015 Dodge Challenger with a variety of safety and technology features. The 2015 Challenger I drove was the Challenger Scat Pack that had a black exterior and the interior was black and ruby red with suede Nappa leather high performance seats and the logo.
Safety equipment includes advance multistage front airbags, front seat-mounted side airbags and side curtain front and rear airbags, electronic stability control and all speed traction control with hill assist, rain brake support, ready alert braking and a rear parking assistant system with rear back-up camera and a security key theft deterrent system. On some trim levels safety features also include forward collision warning and adaptive cruise control.
For driving, the 2015 Dodge Challenger is a sexy vehicle with stories to tell and as you cruise around town you can take the challenge of owning the road and expect to win every time.
NOTE: This author does not and will never take any money from any automotive brand or destination/restaurant/activity, etc. in exchange for coverage, the views are strictly the author's opinion.