Seinfeld has proven to be an incredibly prolific sitcom. If you didn't watch it during its original run, you have definitely caught it on reruns in the evenings and learned all about Festivus, Vandelay Industries, being the "master of your domain," the fact that it's not a lie if you believe it, and that a show about nothing can be pretty damn entertaining. After you've made your mandatory pilgrimage to Tom's Restaurant, better known to fans of the show as Monk's, the coffee shop that Jerry and Co. frequent, put on your best puffy shirt explore the rest of the city for these other Seinfeld filming locations... and watch out for Close Talkers, High Talkers, Low Talkers, Two-Faces, Man-Handed Women... basically, everyone.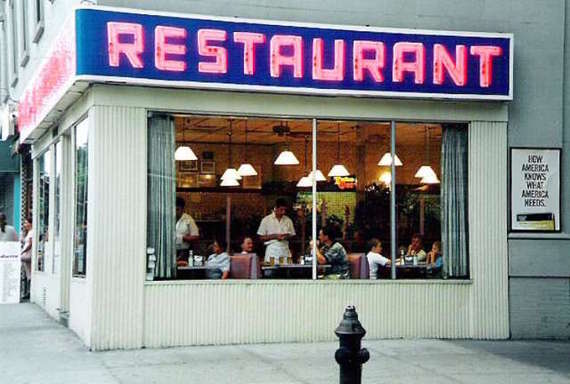 H&H Bagels, where Kramer once worked but is on strike from, and The Original Soupman (home of the Soup Nazi) are both real, as is Mount Sinai Roosevelt, where Kramer spies the Pigman. Kramer's favorite hot dog is from Papaya King, which is actually Gray's Papaya. J. Peterman has a habit of buying stuff from auctions at Sotheby's ...he purchases a slice of the Duke and Duchess of Windsor's wedding cake from 1937 and sends Elaine to buy JFK's golf clubs. Try the soup at Mendy's, and debate whether or not it's technically a meal, and get a drink at Pete's Tavern, where they spy on Jerry's accountant.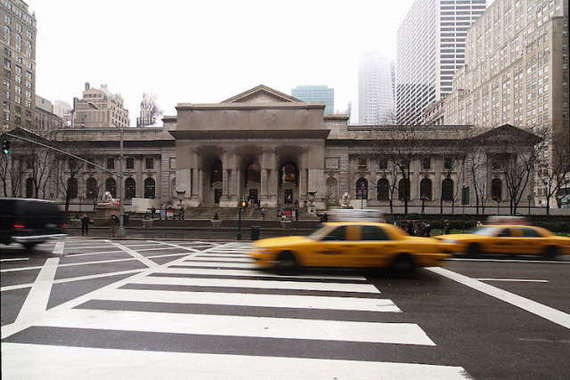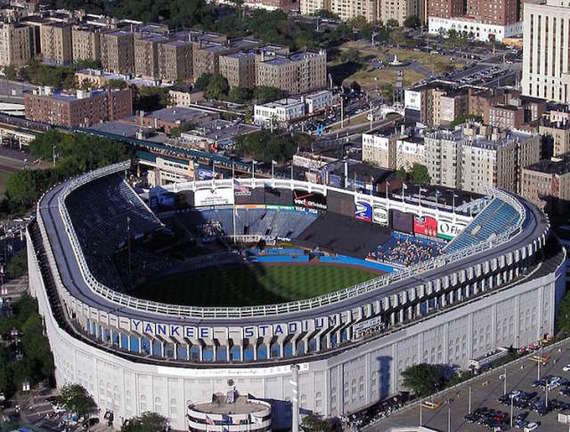 More of a Cosmo Kramer? Work on your swing at Rockaway Beach or go for a swim in the East River. It's always a good idea to make sure you've returned all your library books to the New York Public Library. Stop by George's former place of employment, Yankee Stadium (the one in the show has since been razed, but if you're lucky you might be able to see George driving around the parking lot with a World Series trophy dragging behind his car), and you can also visit "The Nexus of the Universe" as a lost Kramer calls it, which is at the intersection of 1st Street and 1st Avenue (avenues run one way and streets another, that's how 1st intersects with 1st).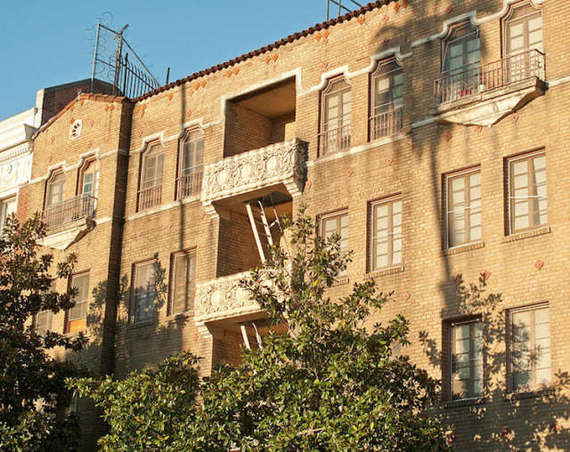 The exterior of Jerry's Apartment, where Kramer also lives, was actually a building in Los Angeles. I know, I know...I feel betrayed too... but at least they did a great job of finding a building that looks like something you'd find in New York. Elaine moves around a bit, but for most of the earlier seasons, Elaine's Apartment is near Central Park. Tim Whatley's Apartment overlooks Central Park, which is perfect for watching the balloons inflate the night before the Macy's Thanksgiving Day Parade. You can also stroll past George's Apartment and The Costanza's House as well!
And finally, if you really want to get deep into the mythos of Seinfeld, you can take the Kenny Kramer Tour. Kenny was sort of the real-life inspiration for Cosmo Kramer, and Kenny's tour was even parodied on the show...remember when Kramer ghostwrote Mr. Peterman's autobiography, then offered a bus tour of his/Mr. Peterman's life. Hopefully, Kenny doesn't offer pizza bagls made with donuts to tourists, though!