While it's a bummer for ladies that Christian Grey is a fictional character (and maybe a slightly unrealistic one at that), there is a bright side: you don't need to be dating a millionaire to get the full 50 Shades of Grey experience. Sure, you can't visit the Red Room in real life (the closest you can get is to check out the Escala Building, where Grey lived, from afar), but you can take your open-minded S.O. to visit one of these hotels that are offering special packages and deals for those looking to tap into their... adventurous side.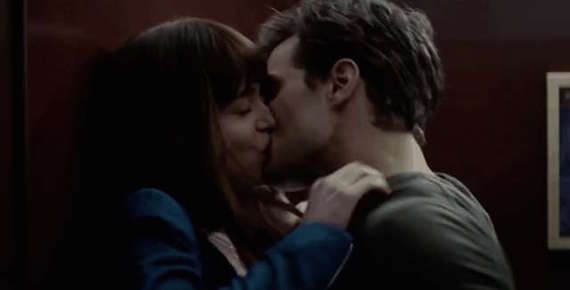 Yep, this is the hotel featured in the book! They offer a "50 Shades of Gin" drink (which sounds delicious) and anyone staying at this hotel can request an "Inner Goddess" add-on, which gets you a chilled bottle of Boedecker Pinot Gris (which Ana and Christian drink in the book) and a grey silk tie for...well, you know. If you want to go all out, there's always the Charlie Tango No Limits Package for a group of six, which includes apps, wine, dinner, a limo chauffer, roses for the ladies (nice, since Christian Grey isn't a "hearts and flowers" kind of guy) and, of course, a helicopter tour of the city-- a nod to Grey's favorite mode of transportation.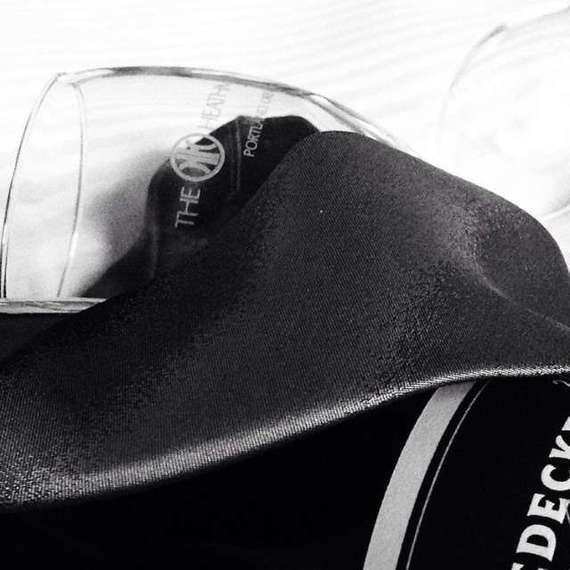 Oh, and that's not even the most elaborate package they offer-- there's also the "50 Shades of Oregon" tour, which lasts 7 days and includes stays at the Heathman as well as at the Timberline Lodge and the Stephanie Inn, plus romantic dinners, shopping sprees, a beach bonfire, wine tastings, and a snowcat ride to the top of Mt Hood, with a champagne or brandy toast at the summit. Whew.
---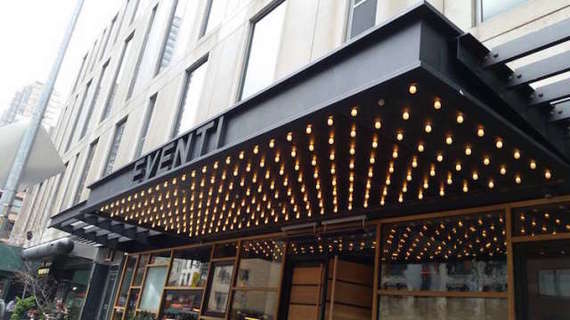 These NYC hotels, both run by Kimpton, are offering experiences all through the month of February that include a luxury suite, room service delivering a meal made with aphrodisiac food, a Babeland package with tools for bondage newbies, and massages. They also give you a $200 credit to a lingerie store and free admission to the Museum of Sex (nice touch!)

This Seattle hotel's "No Grey Areas" package, which they're offering until February 28th, gets you a helicopter tour of the city, plus a luxury suite complete with champagne, a copy of the Kama Sutra, and aphrodisiacs apps...and you're gonna need the valet parking because you also get to drive around an Audi R8 Spyder for the day (the car that Christian Grey drives).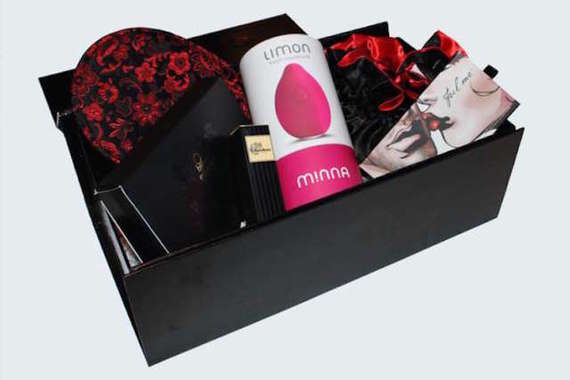 These three hotels, all owned by one company, are offering the same special, called "50 Shades of Women, Come Again". For $150, they will deliver a discreet black box to your room that contains all kinds of toys, from whips and silky restraints to paddles and vibrators...and, to make you feel even better, a $10 donation to the Breast Cancer Emergency Fund.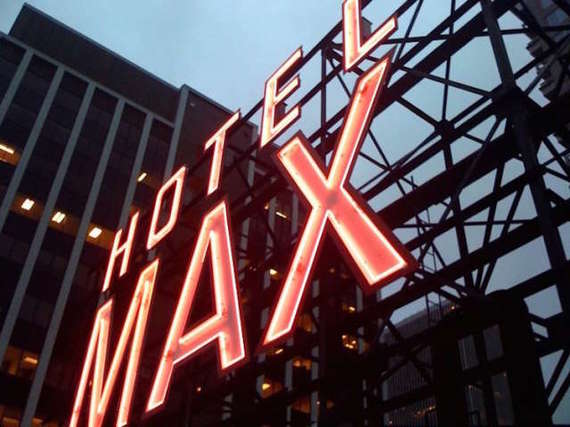 This trendy hotel is also in Grey's hometown of Seattle so it's perfect for acting out your 50 Shades fantasies. They've got a standard romantic getaway offer, which comes with rose petals on the bed, a chilled bottle of bubbly, chocolates, assorted toys and a free movie (maybe you can watch 50 Shades once it's released on DVD?)
These packages are mostly limited-time offers, but fear not! You can book a stay in the sexy suites at Andaz, Palms Resort Casino, The Don Q Inn (which has a special "Mid-Evil" suite), Hotel ZaZa or, my personal favorite, Cove Haven Resort, which has a giant champange glass-shaped tub. Meeeow.