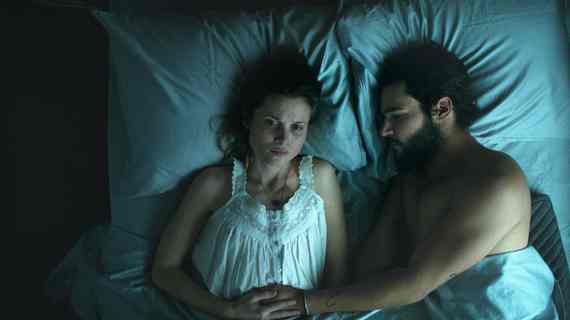 I saw Mona Fastvold's The Sleepwalker while at Sundance, which is available on VOD and at opening at New York's IFC Center November 21st. The film stars Gitta Witt, Christopher Abbott and Brady Corbet (also co-writer with Fastvold) and Stephanie Ellis, all talented young actors worth being aware of.
If you only know Chris Abbott as the spineless Charlie on HBO's Girls, for example, you're in for a treat. He's an actor of versatility and depth, with wells of fury, and will surprise you in The Sleepwalker.
Here are interviews I did with the cast and filmmakers, worth checking out along with the movie.
Follow Rob Feld and the Day for Night series on Twitter and on Facebook.
Christopher Abbott, Gitte Witt and Stephanie Ellis

Mona Fastvold and Brady Corbet