The 6th Apoco-Day of Christmas, through the eyes of the incomparable Tony Millionaire: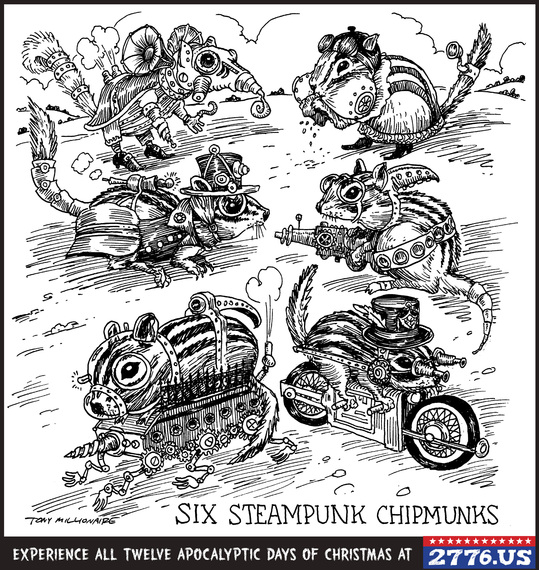 Rock out to the ultimate Christmapocalypse with Yo La Tengo, Ira Glass, & Eugene Mirman on iTunes.

Every song download supports www.OneKidOneWorld.org.
And go to 2776.us and "Like" us to get the latest updates on the album!