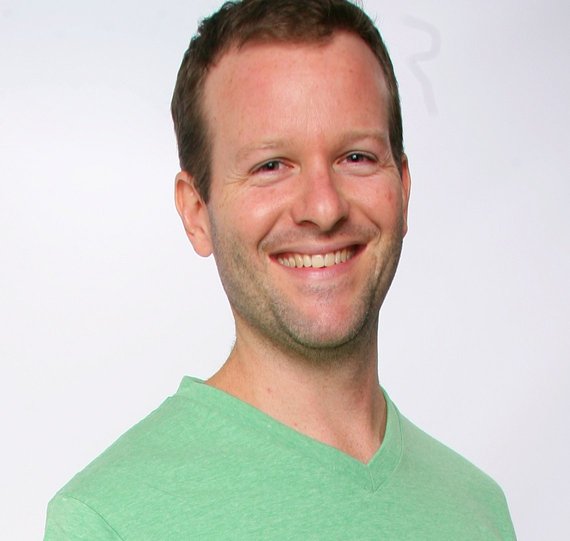 This is an interview with Adam Dudley, an entrepreneur, business coach, and consultant. He helps entrepreneurs and "solopreneurs" shape, package, and deliver their visions to the world with more clarity and confidence, and less struggle.
Rob: What originally motivated you to bring your marketing and financial management skills to the world of yoga outreach?
I'd been stepping onto the yoga mat for five or six years, and I knew about the Give Back Yoga Foundation (GBYF) because the studio I practice at had done GBYF fundraisers. One day it came to me that I had something to contribute to the mission of GBYF; it was one of those seemingly spontaneous desires that comes up, and I chose to listen to it. GBYF has given me an outlet for my innate desire to help, and to contribute in a way that's aligned with my yoga practice, which has had a deep impact on the overall quality of my life. So it was a great fit.
What is your definition of "service?"
Service means to contribute something of value to something that's meaningful to me, affecting people in a positive way.
What do you see as outcomes of the work you are doing?
Initially, I helped out mainly with marketing. These days I do more strategic planning and finance. With better marketing more people come to know about GBYF. A percentage of those people choose to contribute in some way, which is good for the contributors and those on the receiving end of GBYF's programs. With more clarity, better strategic planning, and more conscious financial management, GBYF is able to give more of its mission in the world. It's deeply fulfilling to me to play a little role in nudging this stuff into place, and I'm grateful for the opportunity.
What other ways are you giving back in your business? What have been the impacts?
Awhile after I started working with GBYF I decided to take on another pro-bono client, my close friend Carolyn Moor and her Modern Widows Club. Now it's standard for me to have two pro-bono projects going in my consulting and coaching business. Doing pro -bono work is very rewarding and centering. I think it helps me to give all my clients the very best I can offer, which is good for them, and for business.
How do you model yogic leadership?
I believe money made doing business and investing is ultimately meant to be passed on to where it will do the most good in the world. Some of the business mentors I admire like Warren Buffett and Bill Gates, and all of the billionaires they've got to sign onto The Giving Pledge, are embracing this mindset. Personally I like doing business, investing, and making money. I believe the greatest joy and challenge of wealth accumulation is in allocating it philanthropically in a conscious way.
What advice would you give to other professionals wanting to give back the gift of yoga?
I propose that contributing to GBYF and making the teachings of yoga available to underserved and under-resourced people is worthy of your time, attention, and money. Regardless of how deep you choose to go in the practice, yoga is proving to be a practical tool for alleviating personal stressors brought about by the challenges of modern life. We need it in the West (and elsewhere) to balance out the demands we place on ourselves.
What are some of your ideas about or hopes for the future of "yoga in corporations" in America in the next decade?
I'd like to see American corporations be even better stewards of their vast economic resources by encouraging philanthropy as a great joy and transformational experience for every founder, executive, officer, director, subsidiary, and shareholder, so everyone can have more options for a better quality of life.
Editor: Alice Trembour
Stay connected with Give Back Yoga Foundation as we share the gift of yoga with the world, one person at a time, by following us on Facebook, Twitter and Google+ and by subscribing to our newsletter.

Are you a yoga instructor giving back to underserved populations? E-mail Executive Director Rob Schware if you're interested in being interviewed for this series. Thanks for all that you do in the name of service!