There is something wonderfully egalitarian about college basketball. Despite that Duke is the number five team in the country, on Sunday night in Chestnut Hill, Massachusetts, Eagles fans were optimistic at Boston College's Conte Forum. After a recent surprise victory over powerhouse Florida State, an upset of Duke was not out of the question. An assemblage of Duke alumni was equally vocal, and the Forum's atmosphere highly charged. There was a great mix of people in the crowd, from business suits to large groups of people wearing bright yellow or Blue Devil Blue.
College basketball represents everything that Knicks fans suddenly find so magical about their team, now that Jeremy Lin is at the helm. Unselfish play, great passing, and unending hustle -- college basketball is about hope. Despite being a young, inexperienced team, Boston College recently came up with three huge conference wins at home. This is a team that never gives up. Coach Mike Krzyzewski watched the BC-Florida State game twice. "At this time of year, a lot of strange things happen in college basketball, and if you overlook anybody there's a good chance you're gonna get beaten."
Duke defeated BC with a score of 75 to 50, yet the game never felt like a blowout. The crowd was attentive and stayed for the entire game, and unlike fans at pro games, cell phones were scarce, so there was minimal texting and talking. Two weeks ago, I watched Duke beat UNC in the final second at the Dean Dome in Chapel Hill, NC. Two minutes before the game ended, I would have thought that to be an impossible dream, yet somehow Austin Rivers drained a three pointer at the buzzer. "We find ways to win," said Coach K. "I do believe my team has a will to win."
Whether it's Chapel Hill or Chestnut Hill, college basketball is a pleasure to watch and a life lesson for us all.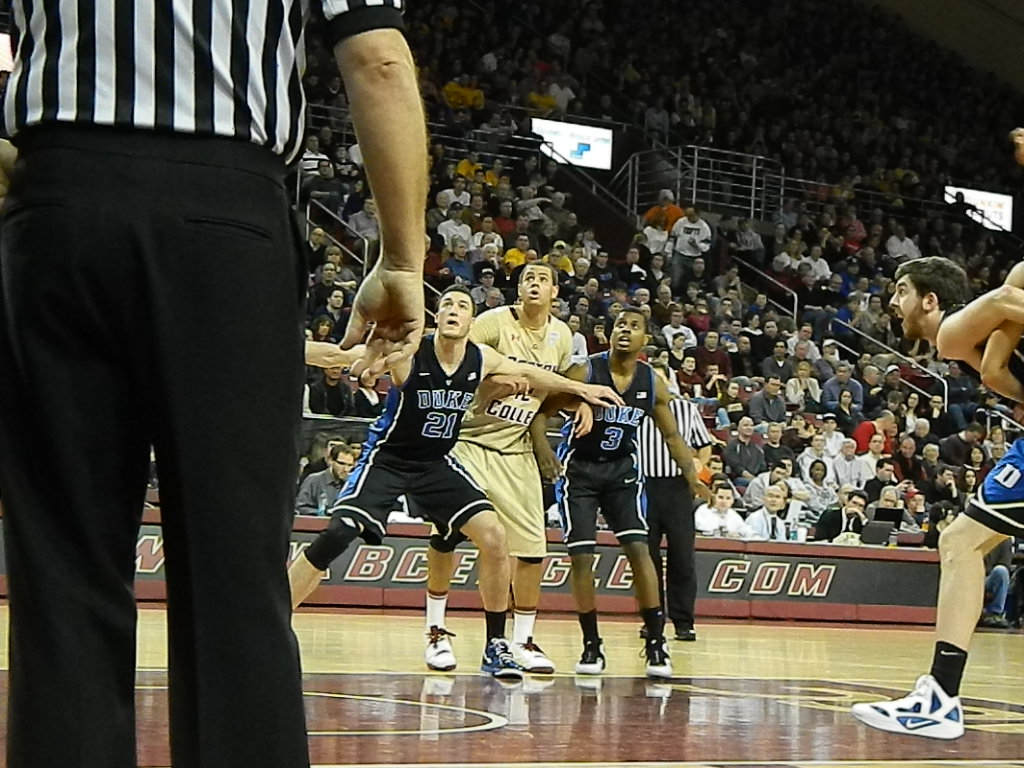 Photo by Oliver Freiberg.