On June 12, the Friars Club and Friars Foundation honored Tom Cruise with the Entertainment Icon Award, which until now had only been given to three recipients: Douglas Fairbanks, Cary Grant and Frank Sinatra.
The Friars Foundation is the charitable arm of the Friars Club, which helps sustain a wide variety of performing arts groups, as well as the Gift of Laughter Program, which has provided entertainment to troops injured in Iraq and Afghanistan.
Attending a Friars Club function is like going to a party at a crazy relative's home where anything can happen. As the Friars' video interviewer, I spoke to everyone from Bobby Flay and Stephanie March to a group of Marines in dress blues, to Elie Wiesel, to actors from True Blood. I also had the opportunity to interview Matt Lauer, Cuba Gooding, Jr., Henrik Lundqvist (whom I mistook for Bradley Cooper) and Ambassador Zappala, chairman of the Friars Foundation. After an hour of interviews where we all spoke about Tom Cruise, I really came to appreciate his impressive and very diverse body of work.
Alec Baldwin was the emcee for the event and is as funny as many Friars but better looking than most. Kevin Pollack told a great story about working with Tom and his generosity as a performer and as a person. There were numerous stars in attendance from theatre, film, music and broadcasting, all with kind words and a song or two for Mr. Cruise. In a particularly nice gesture, Tom also invited Loston Harris to perform; Harris sings and plays piano at one of my favorite neighborhood haunts, Bemelmans Bar at the Carlyle Hotel.
The Icon Award is one-of-a-kind Lalique crystal and stunningly beautiful. When I had my opportunity to speak with Tom, I told him I hoped that he would become a Friar and then apologized for dropping his award. This evoked a good laugh from Tom as he searched the award for cracks.
Tom Cruise is certainly an entertainment icon, but he is also -- in Friars lingo -- a mensch.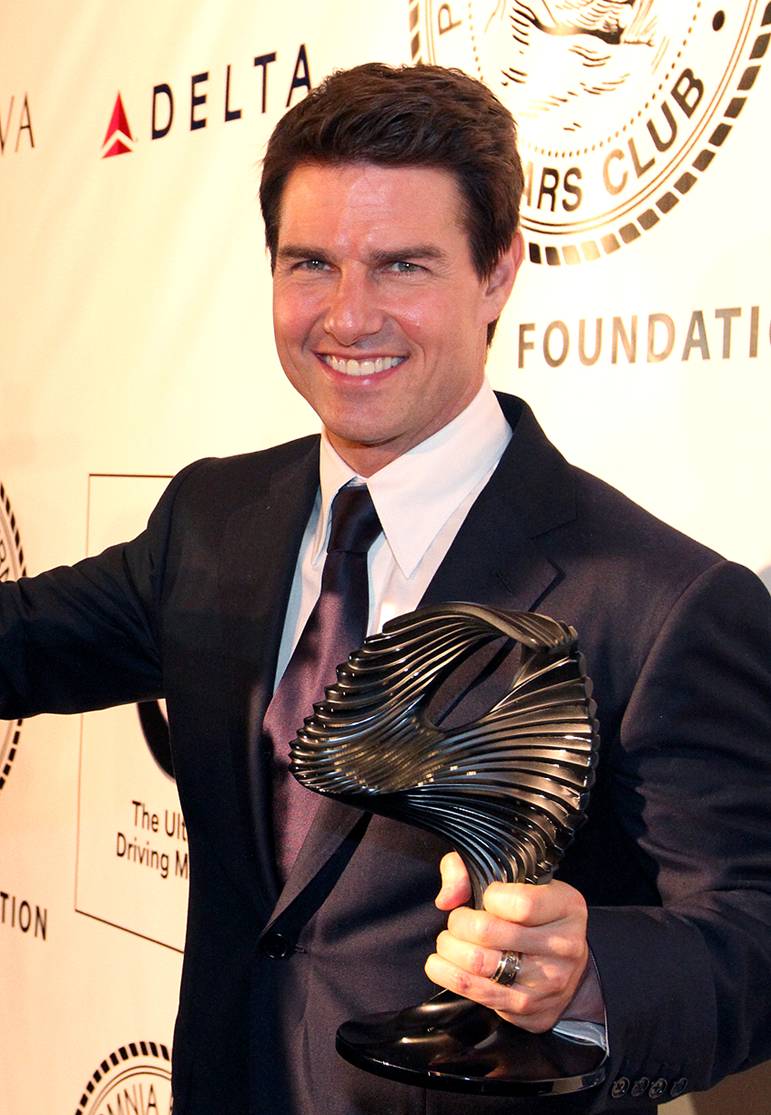 (Tom Cruise with Entertainment Icon Award)
photo credit: David Kogut