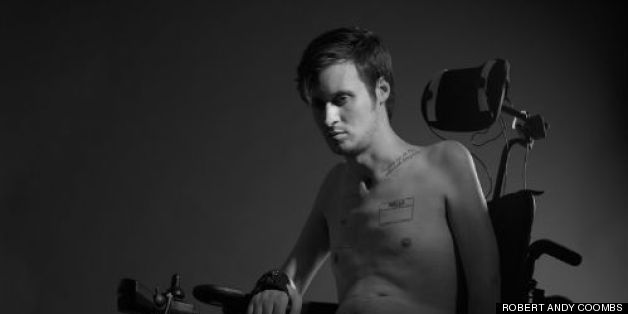 Anyone who knows me can attest to the fact that I'm straightforward. I'm very open about my life with a disability. Like thousands of people just like me, I'm hoping for a cure so I can one day live normally again, but in the meantime I'm determined to stir the pot about a very relevant topic: disabled dating and our sex lives. And here's my message: We are not broken.
There seems to be a stigma that equates disability with 'non-functioning' or asexual. But it's just not true. The way in which we live may be different, but we are just as alive. And like you, we want to be wanted. It's a huge part of being human. We crave emotional and physical intimacy, going out on dates, touching, kissing. We can still be sexually active, and we want to be. Have you ever made advances toward someone you were interested in only to be rejected? We know all too well exactly how that feels.
Sexuality is a very real challenge for any disabled person, and for some, there are even more hurdles to face. Sure there are dating sites for people with disabilities, but I think they're skewed because there are people out there with fetishes that go against natural love. As a gay man you're required to be perfectly groomed with the rocking body, or you're just not going to be as accepted into the group. I used to be one of those guys who was well-built and muscular, so I've been guilty of that myself, but just try to find a guy in their 20s who wants to date someone in a wheelchair. Intimacy with disability requires a certain level of grace, patience and openness to experimentation because our bodies are unique.
So how do we go about making this topic less taboo? Open dialogue. I've discovered that a picture is worth a thousand words, and choosing to advocate through my photography has begun some invaluable conversations.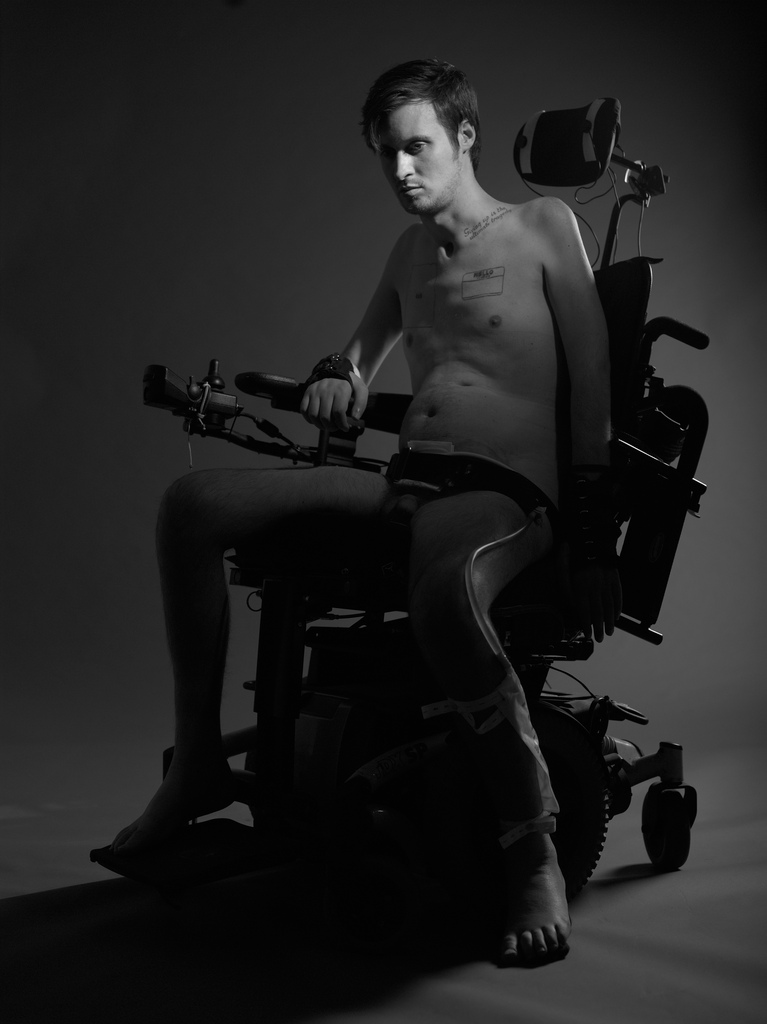 My work basically revolves around beauty -- things considered naturally beautiful, and some things that aren't considered so beautiful. With my "Disabilities and Sexuality," series I wanted to show people what they don't see just by looking at us. The images expose what goes on underneath our clothing -- like how we go to the bathroom or what kinds of technologies we go through to be perceived as semi-normal. But I also wanted to communicate the beauty that is in us. I'm still a beautiful person even though I'm not up walking around in my gymnast's body anymore. There is more to me than meets the eye and I want to share that.
I'm working on a few more ideas to let my lens open up conversation on the topics of gender identity and disabled sexuality. Maybe it's time you joined the conversation?