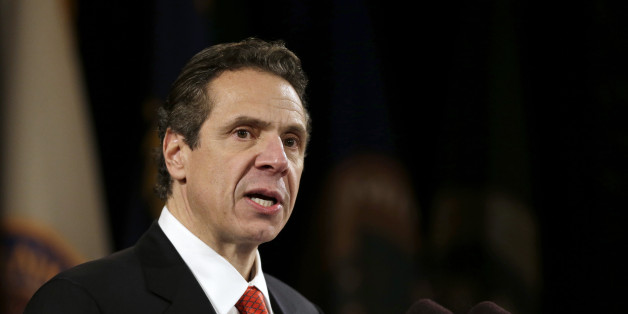 Lately not a day goes by without new reports of an escalating drug-overdose crisis in New York. Overdose is now the leading cause of accidental death, touching every community in the state. But solutions to this problem are in reach. In response, this week Gov. Andrew Cuomo announced a package of legislation that seeks to address the issue, including reforming health insurance to make sure that people are not denied coverage for drug treatment. I applaud this approach by our state's leadership.
However, not mentioned during the press conference is a major bill that will immediately save lives by preventing overdose deaths from heroin and prescription opioids, which unanimously passed the New York legislature more than a month ago and now awaits Gov. Cuomo's signature.
The bill builds on 10 years of work in New York to distribute an antidote medication called naloxone (also known as Narcan) to people likely to witness an overdose, especially people who use drugs themselves, as well as to friends and family members. Easy to administer, fast-acting, and non-toxic, naloxone temporarily blocks opioids like heroin or OxyContin, allowing someone suffering from an overdose to begin breathing again. Scientific research has found that in locations with high-coverage naloxone distribution, heroin deaths have fallen by as much as 50 percent.
If signed into law, doctors would be allowed to issue "non-patient specific orders" to healthcare workers and pharmacists to distribute naloxone without themselves having to be present to write a prescription. It's especially needed in suburban and rural communities where there are fewer resources for overdose prevention and a limited number of doctors prescribing naloxone. Similar laws have been adopted in other states, including California, Massachusetts, and North Carolina.
My boots will be among the first on the ground putting this into practice in New York. As a member of VOCAL-NY, a grassroots advocacy group, and co-leader of a citywide network of people who use drugs, the new policy would deputize us to dispense naloxone kits when and where needed, along with overdose-prevention education and first-aid training. For me this is about giving back to the community after coming through my own struggles and learning how to save lives myself. And on a practical level, peer-led training and naloxone distribution will increase coverage of these services and bring skills and tools closer to those who are at risk of overdose.
Recently, a fellow peer outreach worker told me about her experience reversing an overdose in her own home. Her first instinct was to turn around and run before she realized she had been trained and had an overdose-prevention kit. She fumbled through the steps -- it was her first time -- but she did it. When I asked her if she would do it again, she said she would jump into it without hesitation. It's not just groups like mine that feel this way: Naloxone access has been endorsed by the American Medical Association, the White House Office of National Drug Control Policy, and many others.
Naloxone won't stop the overdose epidemic on its own. Many factors contribute to overdose deaths: intense stigma surrounding drug use, criminalization of people who use drugs, and lack of access to drug treatment, housing, and employment. We need broad political and community leadership to address these issues in order to make New York a healthier, safer place.
Meanwhile, drug use is here, has been here, and will continue to be here. We cannot arrest our way out of problems related to drug use, but we can help people stay alive and healthy and make sure we are there for them to support any positive change. I urge Gov. Cuomo to sign this legislation immediately and help us send the message that New York values the lives of people who use drugs.