I recently went on a high school tour with my son where a high school principal made a powerful statement: "You're not considered smart here if you're not kind and thoughtful, so make a quiet promise to yourself to be kind." She then went on to say that this is the philosophy embraced by her school and the student body. Her statement resonated with me, especially in light of all of the bullying stories being featured in the news lately.
Images of bullies and the kids they inflict pain upon are far too common. Too many of these victims end up taking their own lives. The pain they experience is too much for them to bear. A recent survey found parents were more worried about their children getting bullied in school than being victimized by a terrorist attack. As a parent, I totally get it, and think this survey says a lot!
New York City actor-turned-playwright, Lee Kaplan, felt compelled to address this disturbing trend via his first written play titled, Bully. To those who know Lee, his energy is so positive, energetic and even ebullient that it's hard to imagine his life being anything but charmed. So when he revealed that this play was inspired by his 6th grade diary entries, I was more than shocked. I never would have guessed that Lee was the victim of relentless bullying during his youth.
"I spent many nights during elementary and junior high school crying myself to sleep and wishing that I wouldn't have to go back the next day," he said. Lee realized the wounds of his youth were still affecting him. He felt compelled to confront his emotional demons and share his story not only for himself, but for those still out there who continue to suffer verbal, physical and psychological abuse.
"I want to share what I experienced and bring hope not just to the kids, but also to parents who may need help understanding what's going on and what they can do to help," he said. "I want this show to be a healing moment, not just for me as I confront the bullies who haunt me, but for many others who have suffered."
During this one-man show directed by Padraic Lillis, Lee returns to the scene of the crime to confront all of those in the ring who subjected him to unrelenting and vicious attacks as a child. It's a story about finding the will and a way to finally stand up to the bullies and in the process, attempt to eliminate the cruel voices still introjected and swirling around in his psyche.
Lee admits it was the shame and embarrassment that kept him from talking about the pain of his youth. Environments that remind him of his past still bring back moments of insecurity and self-doubt, which at times remain hard for him to shake. This project was an opportunity for Lee to tell his story; to help the little boy in the 6th grade photo who didn't know how to stand up and fight back -- until now.
Lee's will to find meaning and purpose from the pain of his youth seems to have worked. Bully is already resonating with it's public in a huge way. The first show on November 4th showing at the United Solo Theatre Festival has already sold out. Bully was one of the first shows of 100 shows in the festival to completely sell out. This earned Lee the coveted second performance slot, which also completely sold out. Lee has promised to let me know when Bully goes to Broadway. And I'm definitely going to hold him to his promise!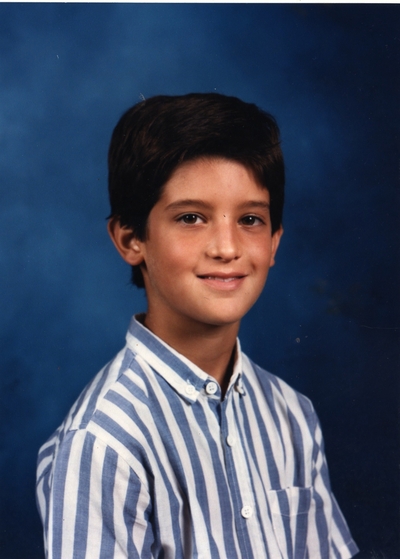 Lee Kaplan in 6th grade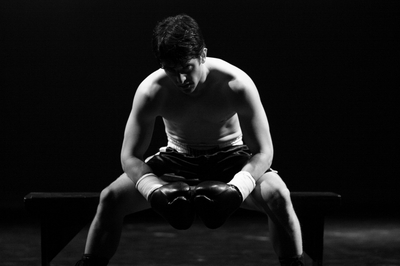 Lee Kaplan in his one-man play