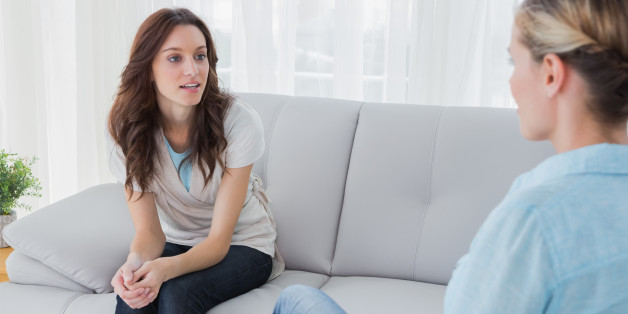 Looking for the right therapist can feel like a daunting task even under the best of circumstances. After all, you don't want to put your mental health in the hands of just anyone. That would be a frightening thought.
Luckily, searching for the perfect therapist doesn't have to be impossibly challenging anymore, especially if you have the proper tools and guidance at your finger tips. This would be where I would come in. As a practicing psychotherapist for over 20 years, I've gathered some useful information for how to navigate through this beneficial journey. So, for all of you who are now ready to take this most courageous leap into well-being, you're in luck! I have some great tips for you.
Once you've made the decision to seek out treatment, you've actually made the toughest decision: Admitting the need for help is the hardest part of this journey. Let's face it, we all can use a little help at one point in our lives, because life can be very taxing at times. Now that you have made the fearless decision to seek professional treatment, I promise you, the rest will be easy.
Give yourself a moment; finding a suitable therapist shouldn't be a rushed decision. It's important to give yourself time to explore. Ideally you should give yourself think time to really find the right person for you. Here are some tips to help you use your study time wisely. Remember, the goal is to find the best therapist for you, so you can ultimately become your best self.
1) Do Your Research
As you seek your therapist, it is important to understand the different types of treatments out there. Familiarize yourself with the common modalities, which include individual therapy, group therapy, family therapy and couples' or marriage counseling. Figure out if you want brief therapy, medication management, or long-term treatment.
2) Ask Those You Trust for Recommendations

Start with people you trust. This is a great way to begin the process. You can ask friends, family, your personal doctors, other therapists or even coworkers. Asking people you have confidence in can act as a pre-screening process.
3) Ask Yourself if You Need a Specialist
Ask yourself, "What am I seeking treatment for?"

Then find someone who specializes in treating this particular type of issue or problem. Note: Someone who claims to treat everything for everyone should raise a red flag. No one specializes in everything. Ask the therapist if he/she has experience treating your particular concerns.

4) Check out Licensing.
Having a state license implies that counselors have had extensive training, have undergone regular supervised experience, and have passed a licensing exam. It also means that they adhere to ethical standards and guidelines to protect what is in the best interest of their clients. The state professional licensing board can also help verify this information.
5) Look to Your Insurance Company
Many insurance companies have great customer service and provider lists. Sometimes they can direct you to therapists who participate in their plan, which means they've already done the credential screening for you. They can tell you who specializes in the type of treatment you are looking. This can also be a cost efficient way to continue your search, since these providers usually take reduced payments from patients as opposed to charging a full fee.

6) Interview Potential Therapists
This interview can either take place over the phone or in person, depending on the mental health provider. The initial contact can give you a sense of what the therapist is like and what sessions would be like for you. See if his or her style meshes with your own. Learn how the sessions will work. You want someone who is both skilled and someone with whom you can feel comfortable.

7) It's All About the Relationship
While a therapist's long resume may be impressive, his/her long list of accomplishments may not be the best fit for you. So here is where you'll want to use your intuition of which mental health professional best fits your personality. The most effective therapists know how to build a strong relationship with their patients and often have excellent interpersonal skills as well, and that is what you want for yourself.
Now, hopefully you are armed with some useful information to help you move forward and cut through the confusing process of finding the right mental professional who will fit into your life. Not all patients and doctors are a perfect match, so don't give up! This process should be like hiring someone for an important job, because after all, you want to hire that perfect person to work on perfecting your best self.
Once you've made the right choice, the therapeutic relationship can be one of the most life enhancing, rewarding relationships and experiences you'll ever have.