Game makers in search of new audiences are skewing even younger. Companies that traditionally catered to serious game players are making new forays into the K-6 crowd. "Get 'em young and keep 'em playing" is an age-old marketing idea but it's also creating some interesting play patterns for the youngest gamers.
Game Makers Turned Educators
Angry Birds, the inexplicably addictive game from Rovio, has launched a new publishing platform for educational kid's games. You can see the work in progress here. Targeted at girls and boys ages 3 -12, the company is announcing its network this month and their mission is to make education a little less boring and a bit more captivating. Game developers are anxiously waiting to see if the halo effect of Angry Birds fans will spread into the learning arena. MineCraft (pictured below) and SimCity are two other popular video game companies migrating their efforts to educational gaming. MineCraft has developed robust educational curricula. As part of the GlassLab effort, one of SimCity's newest games, Pollution Challenge, asks kids to create a world where inhabitants balance the environment and jobs.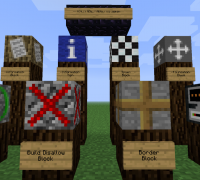 If You Can (pictured below) is a new app company founded by Trip Hawkins, the creator of EA Games. The initial batch of iPad apps works on kid's SEL (social, emotional learning) skills by letting kids create their own characters that participate in a series of adventures. Choosing to design themselves as either a dog or a cat, the child's character learns to interact with a group of fanciful on-screen animals in socially acceptable ways. For example, there's a scene where you hold your breath rather than get angry, and there's another scene where dogs and cats need to 'get over it' and coexist.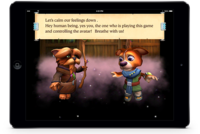 Game Makers That Let You Game and Go
At the Game Developers Conference, Facebook presented a study of cross-platform games that showed games on multiple platforms are more engaging, 2.4 times more to be precise.
The message is not lost on companies like Warner Brothers Interactive Entertainment. Its newest game, The Legend of Chima (pictured below), is an online role playing game based on the popular show from Cartoon Network. It can be played on both iOS devices and/or a web browser, and it saves the state of the game play as you travel. The game is based on a line of LEGO toys, so, the characters encounter perils and levels of adventure, mimicking the TV series on Cartoon Network.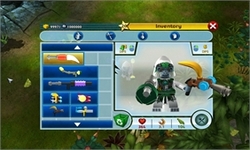 The newest series from PBS KIDS is peg + cat, an animated math series that premiered in October. In addition to the broadcast show, peg + cat is a transmedia, multiplatform experience that includes games, an app, a book from Random House, and interactive mobile and online content. peg + cat allows kids to watch the show on TV, take the characters with them on their devices, then turn off the tech power and enjoy a good book before bed.
Big media companies are also trying to understand how kids seek their entertainment on various screens. We're starting to realize that the closer the screen (like a mobile phone), the shorter the viewing time. The larger the screen (movies and TV), the longer the viewing time. With so many activities vying for kids' attention, welcome the "short form." Cartoon Network is about to launch the Anything App. It will always contain a "surprise" and never be longer than 15 seconds. Short doses for small screens.
On the Cutting Edge of Augmented Reality

Vuforia, an offshoot of chipset maker Qualcomm, is making an investment in augmented reality and kids toys. One of their developers, ColAR Mix (pictured below), lets kids print coloring book pages on a normal printer, color them in with normal crayons/markers or whatever. Then your drawing springs to life when you look at it through the camera lens of any late model iOS or Andorid phone. Another developer, Sesame Workshop, has a similar Vuforia based app called Big Bird's Words.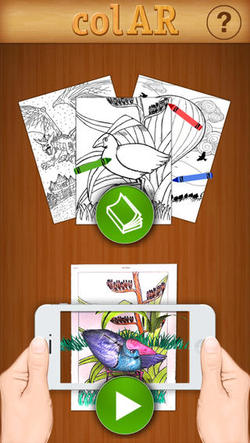 Incorporating 3D Printing
For gamers more tied to the real world, Hasbro, Lego and SpinMaster are three examples of large toy companies that have announced 3D printing capabilities. Whether you'll be printing lost game pieces or printing your own personal set of Legos, we're about to see exciting examples of how entertainment companies will use 3D printing.
Robin Raskin is founder of Living in Digital Times (LIDT), a team of technophiles who bring together top experts and the latest innovations that intersect lifestyle and technology. LIDT produces conferences and expos at CES and throughout the year focusing on how technology enhances every aspect of our lives through the eyes of today's digital consumer.