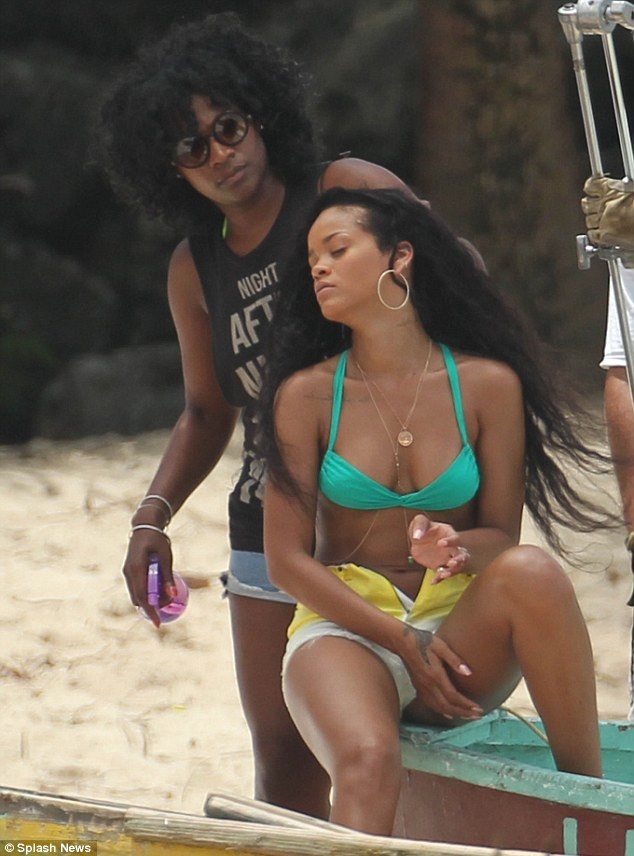 This is the second occasion I've had to interview hairstylist Ursula Stephen, the woman whose skillful hands have helped to shape the career of one of pop music's biggest stars. And while our first conversation explored black hair politics and the quandary of wearing brown skin in an industry catered to a lighter skinned aesthetic, this conversation had a less weighty tone. Because women like Ursula show that being a black woman is not a monolithic experience, characterized only by conversations of drudgery, and the quest to overcome some invisible, yet fully palpable obstacle. From dining alongside the likes of Roberto Cavalli to traipsing the streets of Japan, Ursula proves that black girls have fun too!
In this interview Ursula Stephen talks about the people, places, and things that inspire her most; the imperfection she considers her most stunning accessory, and why she thinks some "natural hair" girls need to seriously lighten up. And while she's working hard to open her salon this year, she maintains that whether you're natural, weaved, braided, afro'd, or straightened, all women need to take time to let their hair down and play.
You've been doing a lot of traveling since we last spoke to one another. What cities are inspiring you the most right now?
I've always gotten inspiration from Japan and London. When you go to Japan it's like another world. It's weird because they can have the same exact clothes or shoes as we have, but they put it together in a completely different way. It just makes you think outside of the box. Every time I come back from Japan, I'm ready to do some hair, and get really fly for work! They just give you that energy. All the girls are really cute, have an individual style, and are so done up! It's not like New York where you'll see girls walking around looking shabby.
London is a lot like New York, but their style is amazing. I think that they are just more free about their fashion. They don't think about it so much. That is a similarity that both London and Japan have. Everything is style. Everything is fashion. Everything goes.
What are your thoughts on Italian fashion?
I really love it. They are more high end. They're not too risky, but everything they wear is really chic. It really makes you feel like you're dreaming. You see all of these fashion magazines, and when you get to Italy, it's like everything from the magazine is right there in your face. You see people wearing things that you never thought you'd see in person. Every woman is fly, fresh, high end, and top of the line. All of the expensive stuff is like an everyday thing. It's not like a big deal to them. It's fun to see it, because it literally feels like you're dreaming. You see them walking down the cobblestone streets, and they are so fabulous. It's all about looking good, smoking a cigarette, having a cocktail, and going out with your girls. It's real social and sexy. I love it.
To read the rest of this interview, please click here to visit VOGUE ITALIA.
Follow Ursula Stephen on Twitter: www.twitter.com/UrsulaStephen.