As an online fine art photography gallery specializing in pop culture subjects, our team at Rock Paper Photo is constantly hunting to unearth that rare or unseen work that captures the essence of an iconic performer or historical moment. Most of the time we're the ones who are doing the hunting. We track down photographers who haven't marketed their work in years (or sometimes never), and dig deep into the archives of the talented photographers we currently represent to uncover their gems that for decades have gone undiscovered.
But occasionally it works the other way. Photographers who really have "the goods" come forward and find us.
Roz Kelly was a staff photographer for New York magazine in the late 60s. She loved the city and relished capturing the endless cast of colorful characters. Roz shunned elaborate equipment and lighting set-ups, preferring to capture her subject in their raw, natural surroundings, from dance halls and diners to midtown hotels. Self-taught, she set up a darkroom in her small apartment on Bethune Street and later on West 39th Street.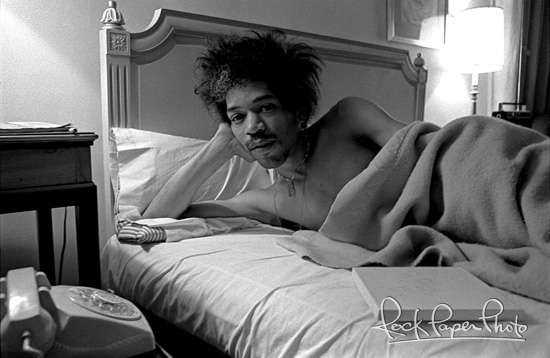 A few months ago we received an inquiry from Roz about representing her work including timeless about-town candids of Andy Warhol, Leonard Cohen, Dustin Hoffman and Diane Arbus (one of the photographer's favorite subjects).
In 1968 Roz caught up with Jimi Hendrix at the Drake Hotel on a stakeout assignment from the magazine editors. A single photo ran in the publication, and now Rock Paper Photo is thrilled to share with fans and collectors other frames from that shoot, which are available for sale as limited edition prints, numbered and signed by Roz.
The legendary guitarist was asleep when Roz knocked on the door of his room. Hendrix woke up to let her in and quickly went back to sleep. She shook him awake, put herself in position to snap a few frames (including right on top of him) and got up to pack her equipment and leave. But Hendrix asked her to stay.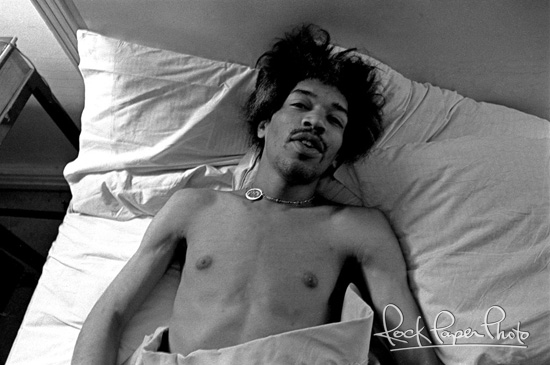 "The shooting didn't take long," Roz told New York in a 1977 profile, "but he had a couple of other ideas. But I wanted to get how and see how my pictures turned out."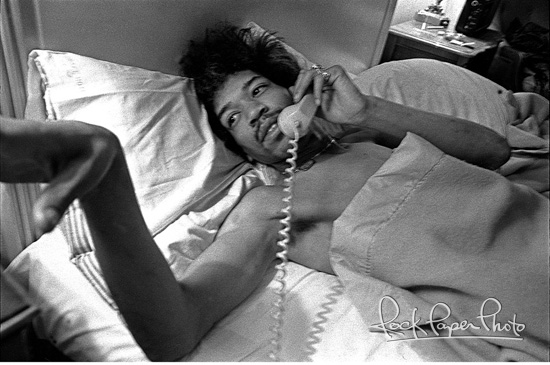 Shooting for the magazine until 1975, a few years later Roz sold her New York loft and moved to the West Coast to pursue her acting career. She hit it pretty big, appearing in several films and TV roles, most famously alongside Henry "Fonz" Winkler as the character Pinky in Happy Days.
Roz attracted legions of fans, at one time getting a mountain of mail including requests for prom dates. Now we gladly count ourselves among them.
To see more fine art prints by Roz Kelly and Rock Paper Photo's complete collection, visit our online gallery.