Bold, powerful women who rock hard and have the epic style to match are an integral part of rock and roll. We dug deep in our vault to present unique women who possess that out-of-this-world sartorial sensibility. Pop icons such as Tina Turner, Cyndi Lauper, Madonna, and Debbie Harry represent women who have a singular and highly impactful fashion sense. Here are our top picks for women who truly epitomize style vixens of rock.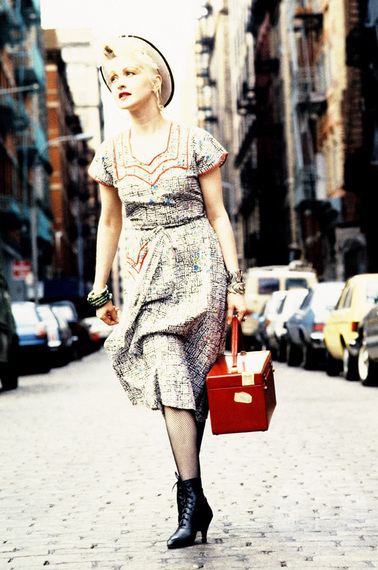 Native New Yorker and eighties pop sensation Cyndi Lauper is captivating in this photograph shot by Deborah Feingold in 1988. Lauper enchants in her thrift shop get-up and manages to combine a 'granny chic meets rockabilly' quirkiness. From her lace-up black booties, to her vintage red vanity case, and her forties style dress, she delivers in her signature bohemian look.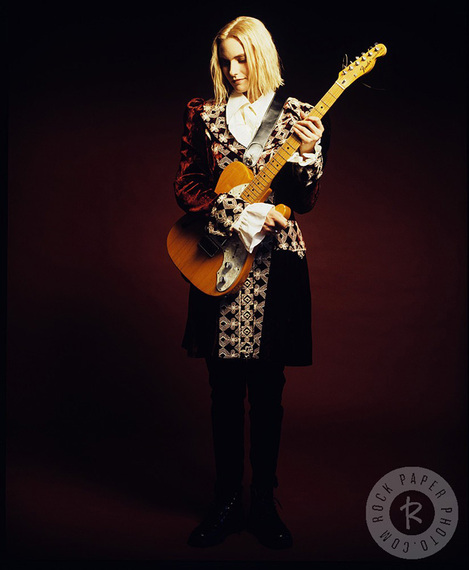 Aimee Mann, formerly of eighties new wave band 'Til Tuesday, sheds her big hair for a more sleek and refined look in this image from 1993. Deborah Feingold once again captures another mesmerizing female performer - this time swathed in regal garb. With her blond blunt cut, crushed red velvet 'Baroque' coat, and white poet blouse, Aimee Mann resembles a rock aristocrat.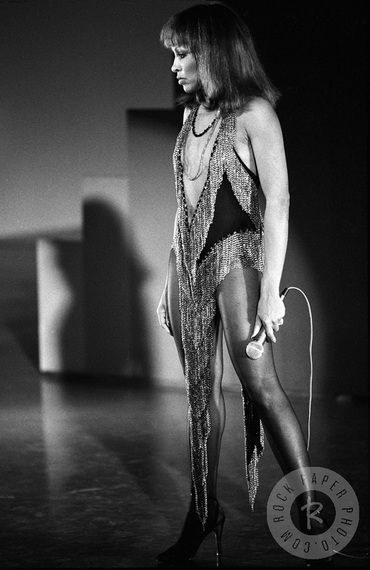 Tina Turner, the Queen of Rock and Roll, is photographed by Jim Britt in this seductive pose from a John Denver TV Special in 1978. The dress' plunging neckline and mesh fringe coupled with her vulnerable pose make for an unforgettable image. Turner's lithe frame, endless legs, and very provocative dress cement her as a rock and roll empress.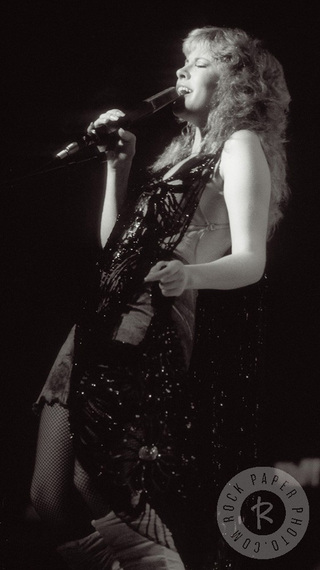 Stevie Nicks of Fleetwood Mac, is a true vision in this dramatic black and white photograph by Lisa Tanner. Nicks' feathered blond hair, her svelte figure, and beaded sequined overlay add to her allure and bewitching charm.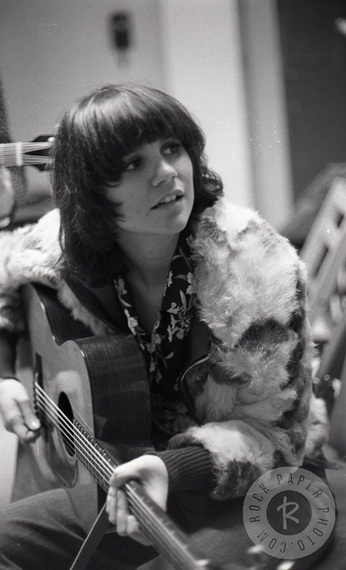 Linda Ronstadt's mix of sweetness and toughness is an inherent part of her American Southwestern roots. This rock/country/jazz legend and recent Rock and Roll Hall of Fame inductee, reveals those facets of herself in this Chuck Pulin photograph from 1973. A wildflower in a fur chubby and floral blouse, while strumming her guitar, you feel she is every bit the experienced woman who knows about love and heartache.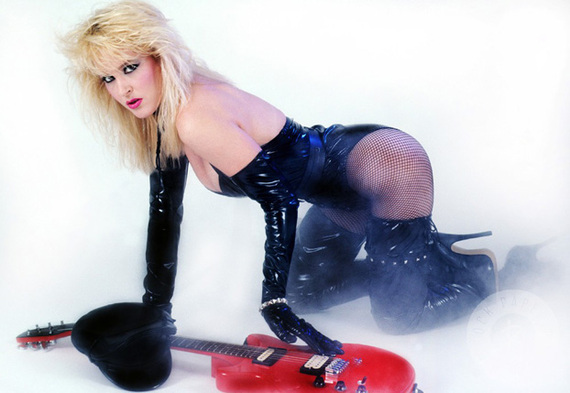 Glam metal musician Lita Ford, clearly channels her inner rock and roll vixen in this sexually-charged photograph shot by Mark Weiss in 1983. Sporting an all black patent leather ensemble complete with fishnets, thigh-high boots and a pouty pink lip- Ford embodies the decadence during the height of the hard rock/hair metal era.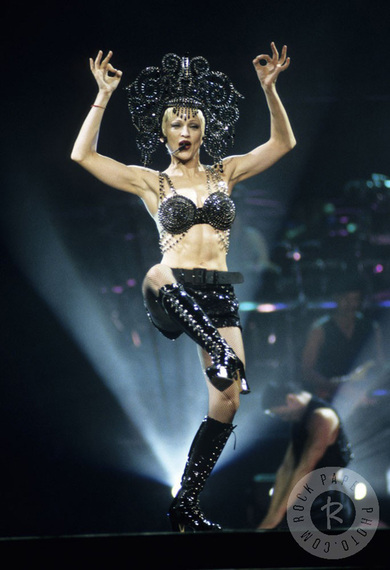 This image of Madonna taken by Steve Eichner from her Girlie Show World Tour in 1993 fully characterizes the definition of 'vixen.' In her physical prime, she ruled the stage, personifying a host of historic women such as Marlene Dietrich and Mata Hari. Heavily influenced by the cabaret subculture in 1930s Berlin, Madonna strutted onstage in Dolce & Gabbana custom-designed corsets and headdresses, continuing to push sexual boundaries through thought-provoking performances.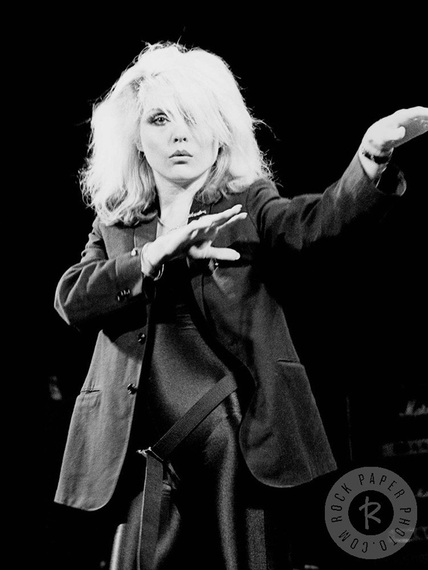 Blondie's frontwoman Debbie Harry beckons you with a seductive glare in this black and white photograph shot by Gus Stewart. With her signature platinum blonde hair and a black spandex catsuit, she polishes off her look with an oversized black blazer. A reigning queen of New York City downtown.