I just returned from a futuristic building in an ancient trading port in Spain.
I traveled there to deliver The First Lecture -- a wonderfully European university tradition -- in an utterly new location: Berklee Valencia. The significance of the moment, and of the place, was not lost on anyone. And I was searching for a way to underscore why we were there, and what had brought us together.
I asked our students and faculty to craft a composition that might reflect the fusions this campus could yield. The compositional spark was provided by Program Director Victor Mendoza, a long-time Berklee faculty member and accomplished vibraphonist. He wrote an introduction scored for a primitive drum, a simple rhythm punctuated by the heartbeat-like pulse we all experienced in our mothers' wombs. Then an Egyptian student joined in, playing the Middle Eastern oud -- the ancestor of the guitar -- followed by an Israeli student singing vocals in Ladino, the archaic Judeo-Spanish language. The music morphed into classical Flamenco, and then moved to an ecstatic, Afro-Cuban climax.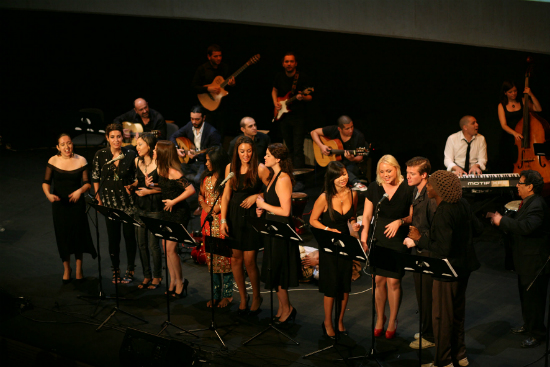 More than 100 students recently arrived in Valencia, Spain, to begin studies at Berklee's brand-new campus in the Santiago Calatrava-designed Palau de les Arts Reina Sofia. A few are spending a semester of their undergraduate experience abroad; most are pursuing master's degrees offered for the first time by Berklee in Contemporary Performance, Global Entertainment and Music Business, and Scoring for Film, Television and Video Games.
A skeptic could ask, "Why open a campus in a foreign country experiencing severe economic challenges while U.S. colleges are under their own financial pressures?"
Consider this: North America and the British Isles have been dominant forces in the contemporary music of the last century. American-originated jazz is now taught all over the world. Michael Jackson is still perhaps the most globally recognized pop star. Hip-hop style protest songs accompanied and spurred the Arab Spring revolutions.
But I believe that the 21st century will see a rise in the power and influence of musical ideas from other parts of the world. And the music industry, released from the radio/record label model of commerce, will become global in unprecedented ways, with powerful recording tools in the hands of artists in even the most remote villages.
For these and other reasons, Berklee has long considered establishing an international campus. Our Boston home has benefited from a strong pool of international students. From Juan Luis Guerra of the Dominican Republic, who has won 12 Latin Grammy Awards, to Korean YouTube star Psy, whose "Gangnam Style" music and dance video has more than 220 million views, our international alumni have enjoyed great success in their home countries and in the U.S.
Berklee has been invested in partnerships abroad for some time. Our robust Berklee International Network comprises 13 schools from Malaysia to Finland. In our quest to establish an international campus, we had discussions with officials from around the globe. But when we connected with the authorities in Valencia, we were impressed and intrigued. Here's why:
Spain is the most popular European destination for study abroad, particularly for American students for whom Spanish is one of the most useful second languages. It's also a great attraction for not only European, but also Latin American, North African and Middle Eastern students. The city of Valencia has a tradition of symphonic bands in every borough and hamlet -- more than 500 in all -- and their graduates populate many of Europe's finest orchestras. We could diversify our revenue and become less dependent on our undergraduate program in Boston for our financial well-being. Finally, we were offered a home in the Palau de les Arts Reina Sofia, the iconic opera house that has become the signature of the region. And we were sold.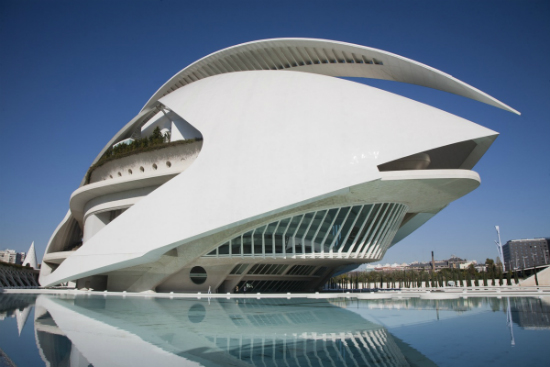 To be sure, when we began planning this project seven years ago, we could not have foreseen the economic difficulties consuming Spain and indeed almost all of Europe. But that has not slackened demand. We enrolled 20 percent more students in the new master's programs than we expected. Like our undergraduate program in Boston, admissions are selective, with only one-third of applicants being accepted. They will receive an intensive, one-year master's accredited in both the U.S. and Europe. With a cohort of undergraduates studying alongside the master's students, we have a critical mass of more than 100 very musical souls jamming, composing new music, meeting performers, entrepreneurs, and composers from around the world, eating paella, visiting the nearby beaches, and learning about Spanish language and culture.
As we hoped, students are coming from all over the world: 29 nations in all. In generations to come, the contemporary music the world will be listening to will be born in this regal, modern, musical cathedral.
We envision this program as one that doesn't so much curate as creates music: Less a conservatory and more like a laboratory, bringing a diversity of talented artists from around the world together, and providing space and impetus to bring beautiful and new music to life.