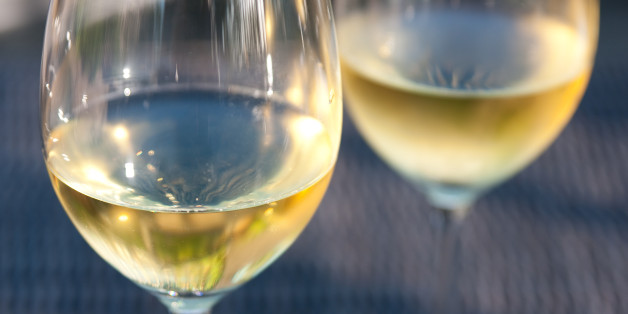 A dry white wine, as satisfying as any for the money, beckons wine lovers in shops and bistros around the world.
White Bordeaux, enjoying a resurgence in midwest markets, is in stock and perfect for the sunny days of summer.
Put aside the thoughts of another New Zealand Sauvignon Blanc for a few minutes and consider instead a centuries-old source for more subtle wines made largely from that same grape.
But before choosing a bottle, consider a few basics about Bordeaux.
The Place: Bordeaux is a hugely productive wine growing region in southwest France famous for red wine, which makes up about 90 percent of production. The remaining wines consist of white, sweet late-harvest, rose, and sparkling versions. Wines may be called simply Bordeaux, Bordeaux Superior, or also by a sub-region place of origin such as Entre-Deux-Mers or Graves.
The Style: The wines tend to be dry, drier than Sauvignons from other regions in the wine world. If you see "Sec" on the bottle, this translates to dry, but even without this designation, you're almost assured to be getting wine lip-smacking dry. The predominant grapes are Sauvignon Blanc, Semillion, and Muscadelle. There are a few Chateaus available in America where the blend tilts more to Semillion, which gives a distinctive mouth feel and changes the aromatic and flavor profiles.
Most negociant wines are washed out and lack personality. Don't buy these bottles, usually from large Bordeaux shippers, except when using them as taste test references.
The Taste: Bordeaux blanc comes in many shades but at its core is a quintessential elegance. The wines tend to show an understated quality, a restraint of expression which makes them so compelling, and exceptionally versatile before and with meals. The wines smell and taste of the Sauvignon and Semillion from limestone soils: mineral and grassy aspects mingle with flowers, figs, and herbs. Most of the everyday wines in this category are made in steel, without any wood influence. The resulting clarity allows the fruit and stony origin to shine through.
New Zealand Sauvignon tends toward brash, assertive, even aggressive characteristics and flavors. Delicious, ripe Sauvignon from places like Gascony and regions of California reflect more the warmth of climate with sweet fruit which can be attractive. But white Bordeaux has to be tasted to convey its unique charm in the continuum of Sauvignon based bottles.
Three Recommended Bottles:
Chateau Recougne (Vintus Wines) - $11-14.00
Chateau Ducasse (Kermit Lynch) - $14-17.00
Chateau Graville-Lacoste (Kermit Lynch) - $18-19.00