It was a great big united party -- even if the honoree didn't have it on his schedule.
If Barack Obama had attended the annual Florida Democratic Party Jefferson-Jackson weekend in Southeast Florida, he would have enjoyed the reception. It has been a long-time since anyone had seen such a united voice for the party's nominee.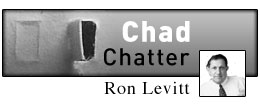 That doesn't mean there weren't some minor "family squabbles" over delegates to the national convention in Denver or the remaining signs touting Sen. Hillary Clinton for Vice President. After all this was a Democratic weekend and these meetings have a reputation for stirring the pot to make things interesting. But, this year's pot wasn't boiling. It was more like a few tempests in a tea kettle,

All in all, it was an Obama lovefest. Most of the 1200 attendees wore Obama buttons -- including a sprinkling of Veterans for Obama shirt pins, which touted the Florida Veterans Caucus -- the newest of 180 recognized caucuses in the state.
"Obama has a perfect record on veteran issues," explained retired Col. Lettie Binn, vice president of the new caucus, who passed out issue papers extolling the "excellent record" of the presumptive nominee.
At the Jefferson-Jackson dinner in Hollywood, Calif. Saturday night, Keynote speaker Gov. Ed Rendell of Pennsylvania, who had worked diligently for Clinton, echoed the "unity" theme. He urged all attendees to get behind Obama and to elect Democrats to local, state and national offices. 'The stakes are too high" to support anyone but the Democratic nominee, Rendell said, telling Clinton supporters the time is now over for being disappointed or angry. There was no mention that Rendell himself has been mentioned by a number of party insiders as a possible veep candidate.
The Florida event saw record turnout. There were caucuses and campaign workshops for women, Latinos, Blacks, Caribbean-Americans and a variety of other constituencies. Noticeable at the women's caucus were the Obama buttons and tee shirts being sported by representatives of the Florida constituency which had been the most ardent of Clinton supporters.
Several of he women still expressed high hopes that Clinton would be the running mate for the Illinois senator.

One minor dispute was squelched early on in the two-day event, evidence that the Obama forces were well in control. Tensions rose when several Clinton delegates were replaced to make way for more Obama enthusiasts. Actually seven previously elected delegates were dumped, but -- after being replaced by Obama loyalists -- the seven were promised floor passes at the Aug. 25-28 convention in Denver as well as free air flights there.
Leon County (Tallahassee) party chief Rick Minor -- one of those ousted -- was gracious in understanding the right of a nominee to approve at-large delegates "under party rules." In a well-orchestrated performance by Dem Chief Karen Thurman, Minor approached the podium to announce he would gladly give up his seat at the convention to inspire party unity.
He was one of the 211 in the Florida delegation which would have had one half a vote each in the selection of the presidential nominee. Another delegate who was dumped said "she understood the politics of it all, adding "He'd better choose Clinton."
Despite, Obama's personal absence, there was a telecast video message from him, saying he would be vigorously campaigning in Florida. Several Democratic office holders said that though the party seems headed for unity, Obama will have to spend considerable time in Florida, especially in wooing Jewish voters, Latino voters and those who had worked for Clinton (who handily won the Florida primary).
Congressman Robert Wexler, of Boca Raton, co-chair of the Sunshine State's Obama campaign and one of his earliest supporters, told the crowd that "those of you who supported Senator Clinton, in many ways, are the most important people here. Now, is the time for everyone who believed in what Clinton stands for, to join together in one family."
Justin Flippen, of Wilton Manors in Broward (the Peninsula's most Democratic county) -- a city commission candidate and president of the Dolphin Democrats -- noted that Florida--the fourth largest state in the nation -- and the most sought after "swing state" -- has 27 electoral votes.
"And those electoral votes, once again, could choose the next president," he said.