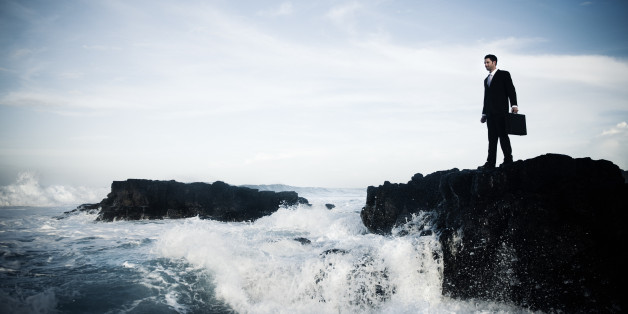 For all the sad words of tongue or pen, the saddest are these: "It might have been!" - John Greenleaf Whittier
Changes in the season typically make me harsher on myself. That raise, promotion, or business deal did not materialize. Do not fret. If you are in a rut or struggling to find a way out of a bad situation, stay encouraged. This time last year, I was not excited. I was too focused on what did not happen the previous year and how little I seemingly accomplished.
Learn from my past mistake. Stop worrying. If you have done all you know to do, continue to be diligent. Do not be afraid of patience. Patience is one of those overlooked virtues that is essential to building a business, dream-chasing, and achieving goals. Good things come to those who wait. Without patience you may jump the gun to a false start and penalize all the hard work you have invested. What comes quick and easy, will be gone just as quickly as it arrived. You want your dream and business to have staying power.
Dream-chasing is like baking. You cannot force a cake, bread, or pie to cook fast. It is one of those things that needs the right temperature and ingredients. This Easter was my first time making homemade yeast rolls. It was trial and error. First, my yeast would not bubble. I called my mom. Instead of lukewarm water, I added hot water effectively killing the yeast. Second, it matters that the eggs and butter are at room temperature and you do simple things like sifting the flour. Even after the yeast turned into dough, it had to sit in the refrigerator for a couple hours. Afterwards, I had to knead it and let it rise for another two hours before I could finally bake it. Baking is not for the faint of heart. I cooked lamb chops, roasted broccoli with tomato and feta, corn succotash, mashed sweet potatoes, and a carrot cake with a rum cream cheese frosting. My Easter meal was delicious. However, by far the best dish was the oatmeal molasses rolls. It took a lot of work, but they were the star.
Likewise, in dream-chasing, attention to detail and knowing when to walk away to let things rest is part of the recipe for success. Sometimes you might be ready, but other people that need to cross your path are not ready. Every closed door is not a missed opportunity. Maybe, it is a bad deal you dodged. Ever listen to accident survivors? "If I left a minute earlier that would have been me"? Sometimes although it seems like doors are slamming, it is actually a blessing in disguise.
I know this does not sound good when you are struggling after years of investing emotionally, mentally, and financially in a dream that is seemingly about to flat line. However, hold on. "Let patience have her perfect work." In the middle of frustration, do not faint. This is a marathon not a sprint. You have come too far to give up now!
Trust me. I have been in the pit of despair, wondering why I risked it all to pay triple in housing for a third of the space and see rats and trash in the street. I know what it is like to feel that there is nothing left in your tank. I am not where I want to be, but I have moved closer to the goal. Now, I am not as easily frustrated. Sometimes you stand alone. Other times, you have secret angels in the form of friends, family, and kind strangers pulling for you.
Don't Quit - by John Greenleaf Whittier

When things go wrong as they sometimes will,
When the road you're trudging seems all up hill,
When the funds are low and the debts are high
And you want to smile, but you have to sigh,
When care is pressing you down a bit,
Rest if you must, but don't you quit.
Life is strange with its twists and turns
As every one of us sometimes learns
And many a failure comes about
When he might have won had he stuck it out;
Don't give up though the pace seems slow--
You may succeed with another blow.
Success is failure turned inside out--
The silver tint of the clouds of doubt,
And you never can tell just how close you are,
It may be near when it seems so far;
So stick to the fight when you're hardest hit--
It's when things seem worst that you must not quit.
This originally appeared on Ronda's blog, Ronda-isms: Good Bad & Ugly.