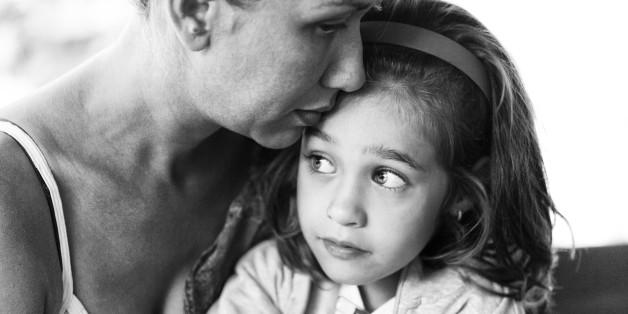 It is quite possible I am raising my child wrong. After all, if people looked into my childhood, many would confirm that I did not have the healthiest environment to deal with several matters of the heart, including how we handled death and dying, which impacted how we moved forward with our understanding about grief and grieving.
Having had years of therapy to overcome numerous volatile scenarios from my childhood to adolescent years, I was determined to end the cycle of abuse in my adult life. Consequently, I decided long before I had my first child that I would actively engage in open and honest dialogue about all the complicated and unexpected issues that may arise at any point in our parent-child journey together. My first child, a daughter, was as much a part of my evolution as a parent as she was in developing our family's communication structures.
When my daughter was 5 years old, the only grandfather she knew passed away. My daughter in her innocence asked, "Mom, why is everyone crying?" I responded, "They are sad because your grandfather will not be living beyond today." A few minutes had passed, and I waited to see if she was going to cry or be in silence for a long period of time. Instead, she prodded for additional answers to questions that related to the grieving process.
A few weeks later, I read a children's book that expounded on the death of a relative. This book guided our discussion on death and dying.
"Mom, does this mean that one day you will die, too?"
I simply answered, "Yes."
I could feel her long pause. Her breathing was deep, belly rising and air coming out of the nose. With her voice trembling, she checked in on me, "Mom?"
My voice quivered equally the same, "Yes?"
"Are you crying?"
I was. My face was turned away from her, as I wanted to keep my emotions composed. I could not keep from tearing up, because I now knew my daughter understood the significance of losing a parent.
She did not wait for my response, "I am crying, too, because I don't want to lose you."
Breathing deeply in the same way I had taught my daughter to bring back calm to her body, I added, "I will do everything I can to be here with you, but in the event that I may depart sooner than expected, let's agree to make most of our time together."
That evening after we concluded the reading of the book, we embraced each other for a long time. We fell asleep in each other's arms.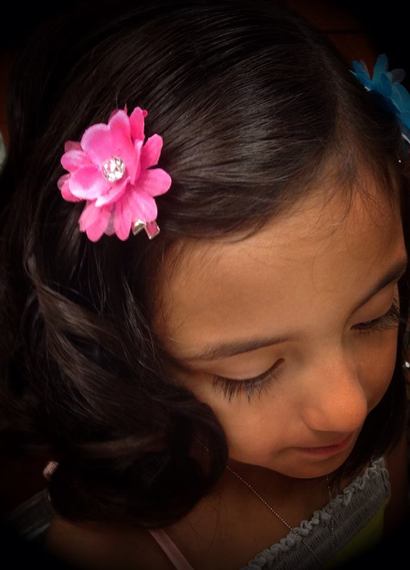 My daughter is weeks away from celebrating her seventh birthday. We've experienced additional and unexpected deaths in the family since her paternal grandfather's departure. She often recalls our reading of the children's book that helped her understand the cycle of life.
I learned from my professional journey that there are many important aspects to developing open communication. As a parent, I would like to live with minimal regrets; however, that is almost the same as saying that I would like to have the perfect mother-daughter relationship. Whether it is wrong or not, I will strive to share many more empowering experiences with my daughter. I will welcome her living boldly, beautifully and bountifully, as she maximizes her potential. Furthermore, I will continue to use books as part of bringing a richer dialogue to our relationship. Once I depart this world, it is my desire that all of our conversations and time together would have allowed her to develop ways to express gratitude, to ask for and give forgiveness, to be fully present and to practice compassion.

Feel free to contact me at rosalinda.mercado-garza@equilibria.com.