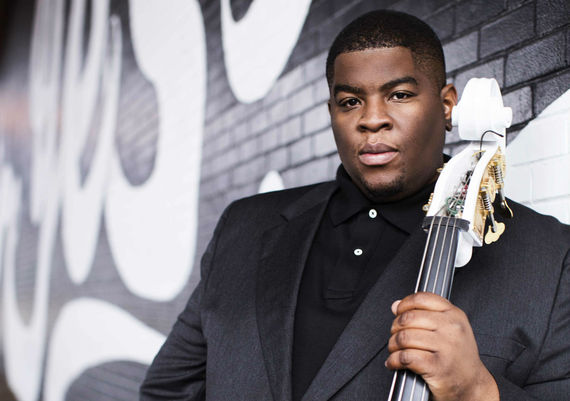 It's 2014 and this is going to be my first time actually attending SXSW. I've heard about it for so many years, and there have been so many different people that have really gotten their break from there, but this is the first time I'm personally going to step into the fray.
The last couple of years have been really exciting for me. After producing artists for many years, now, I'm on the other side as a label executive and really being in a space where I can put things out. I'm happy to be having my own night at SXSW where I can put things together and have people see my artists but l also look forward to see what other things are coming up.
The days when people just made a record and it was on a radio have kind of just passed by, and there are so many artists that are building strong fan bases by getting the chance to perform and be around other people like themselves. So I look at SXSW like a small version of a Glastonbury or Coachella to come. The people who I see here, I expect to see in many other places.
As a music connoisseur, I also love the fact that I can hear something that's on the jazz, urban, or EDM side; not only just an alternative band or something that was typically a band that would play at a bar in Austin. But once again, being a traveler, I'm looking for all blends of culture and international flavor and all that type of fun. My band Hiatus Kaiyote performed here last year and a lot of people got hip to them and that actually helped me discover them. But this time around, they are working on a new album so they won't be able to be there unfortunately. Now I am looking for the next version of them to actually push forward and push their head out.
From 2Chainz, to Mack Wilds, to Mobb Deep, to BET Music Matters showcase, I'm really excited and I'm looking forward to also being able to DJ and play a bit of my own music there. Thinking of this years' fray of music, I will probably come home with quite a few gems to put into my iTunes and enjoy for the years to come. I hope to see you there, and I hope to see you at next year's as well.
Salaam Remi appears on the Panel Behind the Hit: Inside the Mind of a Producer on Friday, March 14 at SXSW Music.
This post is part of a series produced by The Huffington Post and SXSW, in conjunction with their annual festival (March 7-16, 2014, in Austin, TX.). To see all the posts in the series, click here; for more information on SXSW Music, Film and Interactive, click here.