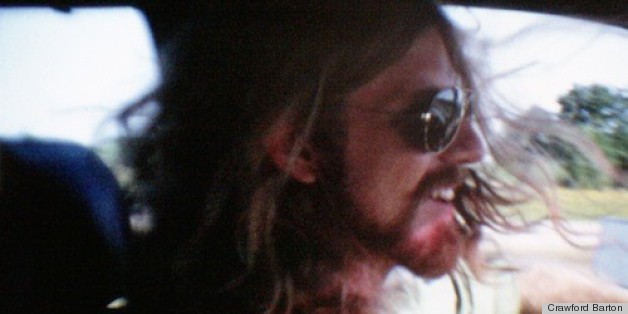 Let no one accuse the Atlanta Cyclorama of being a stodgy institution. On May 17 and 18 the museum boldly allowed art collective John Q to stage "The Campaign for Atlanta: An Essay on Queer Migration" as an after-hours event. The climax was the screening of early films by gay photographer Crawford Barton, who documented the burgeoning gay culture in San Francisco's Castro district in the 1970s and '80s.
"It's the queering of space," a friend said of the gathering of 100 or so. A cultural icon of the Deep South, the city-owned Atlanta Cyclorama is giant panoramic painting of the Battle of Atlanta, housed in a cylindrical structure built in 1921. I hadn't been there since my grandparents took me as a child, and I returned under new terms: as an openly gay woman in a gay-friendly and LGBT crowd.
The familiar weight of my Southern culture settled upon me when, in the first part of the art event, we funneled into the rotunda for the venue's standard Civil War lesson. The painting, seamlessly joined with a diorama to appear more lifelike, depicts hordes of soldiers moving across a devastated landscape of red Georgia clay, rising smoke and abandoned wagon wheels. A recorded narration waxed grandiloquently about "a vast scene of mortal fury." My mind began replaying the tales I grew up with: Gone With the Wind and my great-great-great grandmother fending off wartime marauders with a derringer in her hands.
In their sampling of Crawford Barton's Super 8 films, shown in a separate auditorium, John Q included footage of the rural South about 100 years later, a landscape littered with peach stand signs as shot from a car window. That was Resaca, the small north Georgia town where Barton grew up as a farmer's son and where, coincidentally, one of the first battles of Sherman's Atlanta Campaign was fought in May 1864.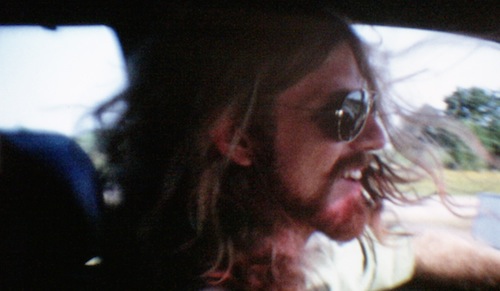 Crawford Barton (image courtesy of the Gay, Lesbian, Bisexual, Transgender Historical Society)
A film titled Me and Mark on the Way Out documents Barton's on-the-road travels with a young man who gazes and smiles at him in the front seat of a car. Though there's no definitive information on this, the footage may well capture the artist's migration to California. We see two men running bare-chested through wheat fields with gleeful abandon. At one point they hide in the tall grasses and then playfully pop up as if perhaps they've just made love. These scenes and shots of early San Franciso gay pride parades communicate a palpable spontaneity and sense of freedom, what we as LGBT people experience when we can break free of prescribed family roles and embrace our sexuality.
In an essay read to the audience, the three members of Atlanta-based John Q -- Joey Orr (a curator), Andy Ditzler (an avant-garde film curator) and Wesley Chenault (an archivist) -- addressed why they created this unlikely juxtaposition between Barton's films and the Atlanta Cyclorama. They highlighted numerous connections, such as the movement of bodies (soldiers and queers) through the state in and into the city. Cycloramas were a pre-cinematic form of popular entertainment in the 19th century and presented landscape as "knowable and inevitable," Orr said in an email. Barton's films, on the other hand, provide landscapes and stories unfolding at the moment. John Q's intent is to question how we could visualize queer histories in ways that might open new possibilities for knowing the past.
In its "Campaign for Atlanta," John Q cleverly managed to make gays and lesbians part of the Atlanta Cyclorama archives. They created ephemera for the event, now artifacts. Entering the theater, attendees were handed a printed essay mimicking an old-fashioned broadside. On the way out, campaign buttons were distributed; some bear Barton's handsome face, while others say "Take Me With You," an excerpt from a sexually explicit hitchhiker's sign included in Barton's archives in the GLBT Historical Society in San Francisco.
John Q's selection of films told the story of a country boy who left home to pursue his identity as an artist and a gay man. Barton's substantial legacy -- iconic photographs, countless films, a screenplay and a 1,700-page novel titled Castro Street -- reveals his personal journey and our evolution as a community. By placing Barton's work in the Atlanta Cyclorama's context of a mortal struggle, John Q challenges us to examine our unique stories and seek out connections with larger histories.