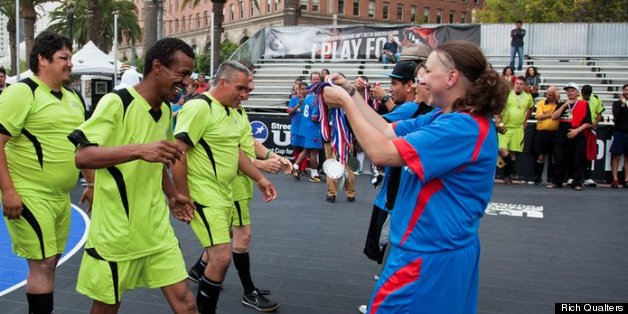 Does the most popular sport in the world have a role to play to help decrease homelessness rates in the USA?
According to the nonprofit Street Soccer USA, the answer is a solid yes. And based on what I witnessed at their first annual Street Soccer USA West Coast Cup this past weekend June 22nd and June 23rd in San Francisco, I have to wholeheartedly agree as well.
Let's start with some background information on Street Soccer USA, a nonprofit organization with a mission to fight homelessness and poverty through soccer. Street Soccer USA was founded by brothers Lawrence and Rob Cann, and it works with homeless people in 20 cities to leverage the game of soccer to get people off the streets. The organization creates a positive community for homeless people, gives them an opportunity to be part of a team and play soccer, while also teaching valuable life skills on and off the field. This is achieved by players going through a 12-week program where they learn about job and life skills. Thanks to this program, 75% of Street Soccer USA's soccer players are successfully connected with life changing opportunities such as job, housing, and education programs.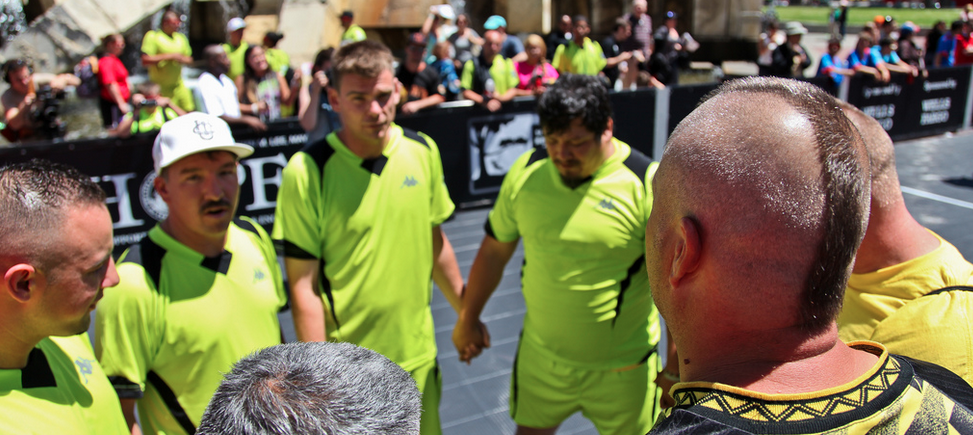 Photo by Rich Qualters
Street Soccer USA organized its first ever West Coast Cup, which brought together teams composed of homeless players from Los Angeles, Portland, Sacramento, San Francisco and Seattle. These players practiced on a weekly basis in their home cities throughout the year, and were extremely excited to take part in an official tournament.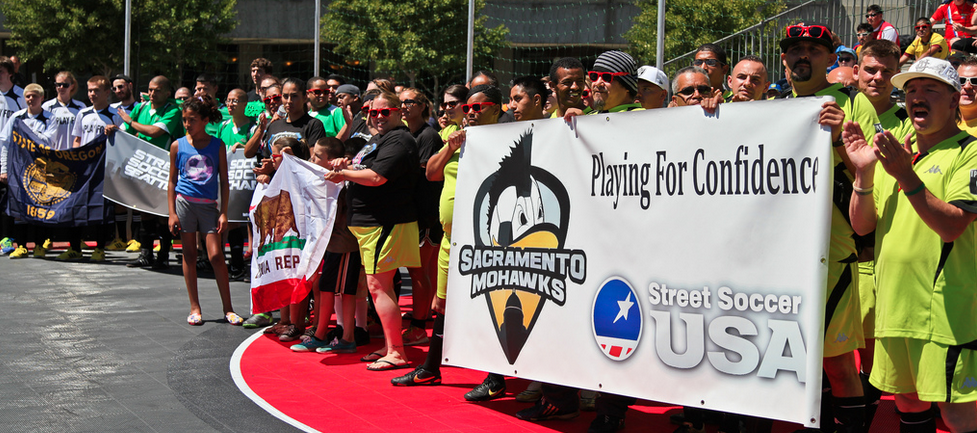 Photo by Rich Qualters
When I received the invitation for Senda Athletics to participate and play in the Cup, I didn't doubt for a second. Senda has partnered with the San Francisco Street Soccer Chapter for almost two years, providing Fair Trade soccer gear for the organization to train with on an ongoing bases, and I always love to have an excuse to see the players and get inspired. I really wanted to see the San Francisco players representing the city at the Cup, and also to meet players from other Street Soccer USA chapters. The two-day event was remarkable in several ways.
First, it provided a platform for peoples of different backgrounds and socio-economic realities to interact with each other in an equal way. This was because parallel to the Street Soccer Cup with homeless players, there were also a Corporate Cup and Open divisions Cup taking place, allowing everyone in the community to be equal on the field, and off. The stigma about homelessness was left aside, with all players sharing time in between games, sharing anecdotes and cheering for each other's teams.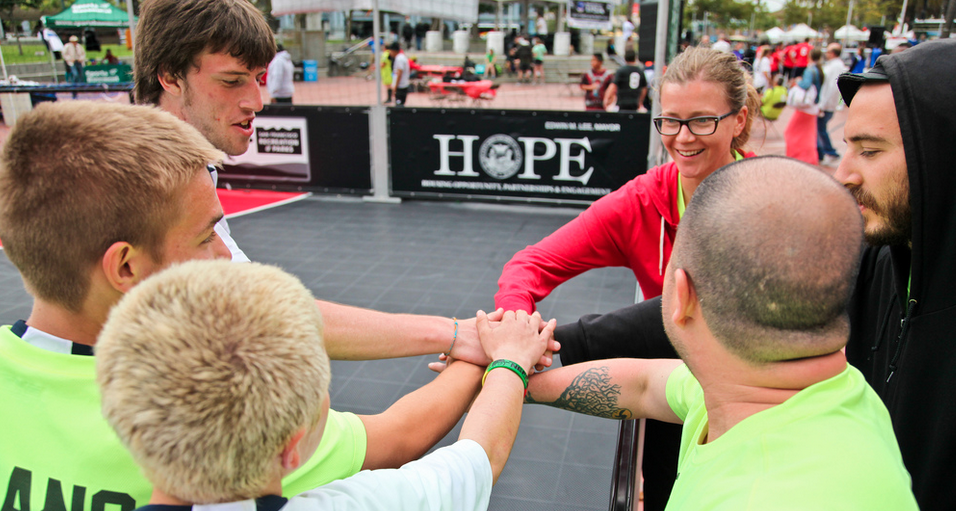 Photo by Rich Qualters
Second, it created a space were homeless players could be competitive and show the soccer skills they developed throughout the year, while also showing the games' spectators that they play for much more than a win on the field. A clear example of this was the Cup's final game between the San Francisco team and the Sacramento team. Throughout a fiercely competitive game, players from both teams constantly helped opponents to stand up after a foul, and showed ongoing examples of Fair Play. The game went to penalties after a 6-6 tie, and Sacramento won. Right after the game finished, Sacramento players invited the San Francisco team to celebrate with them, who joined them at the center of the court to jump, sing and take pictures together. San Francisco's players gave the championship medals to their Sacramento peers. Its hard to describe such a special scene of pure joy, and celebration from all the players. It was one of the most special sports moments I have ever witnessed in my entire life.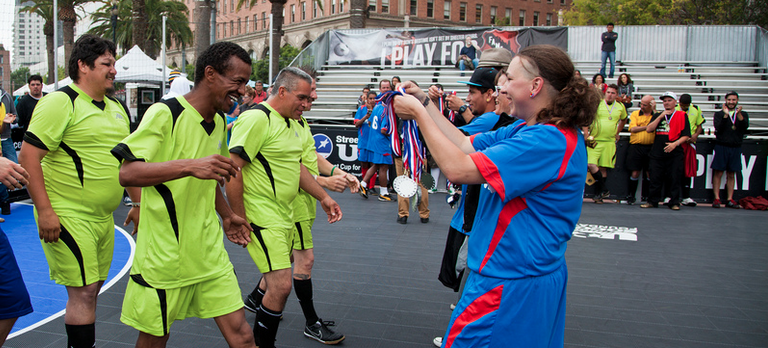 Photo by Rich Qualters
The event counted with the special presence of Chris Wondolowski, last year's Major League Soccer MVP and an ambassador of Street Soccer USA, who walked with ease among everyone present, greeted members of the SF street soccer team by their first names, and stayed to watch some of the Cup's games.
A mantra that was repeated throughout the Street Soccer Cup was:
"Homelessness is a condition under which I live, but it does not define who I am."

After being selected as a special ambassador for Street Soccer USA at the end of the Cup, Dalbert Shaw, a homeless player from the Sacramento Mohawks team, thanked the organizers by saying " You guys saved my life, this program saved my life." Dalbert had been addicted to meth for over 30 years. He said that "Before, I was only committed to my addiction". Participating in the program allowed Dalbert to have a new commitment in life and reshaped him to be a responsible person. He is now set to inspire others to do the same.