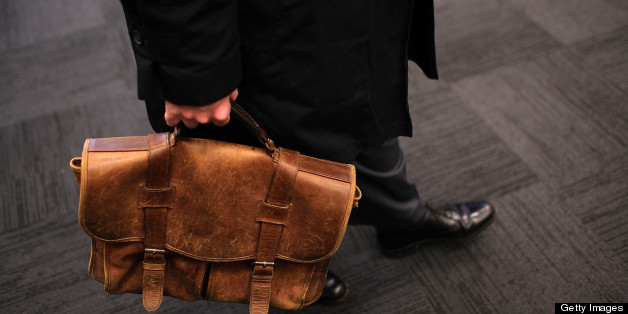 Dan Holgate of Phoenix knows what it is like to be older, out of a job, among the long-term unemployed and underemployed. The 60-year-old was laid off as a production manager with a ceramic tile distribution and installation business in 2008 and has not had a permanent job since.

Like so many of his peers, Dan had a commendable work record. Over the course of his career, he had managed as many as 75 people, gotten excellent ratings and advanced along the way. When he was laid off, he was told that the work had dropped off and the company needed to eliminate the higher salary workers (many of whom just happen to be older in cases like this).
In the five years since being laid off, Dan worked for the same company but in a lesser capacity for nearly two years. He has also had two or three temporary jobs lasting a few months. But while he applies daily for many jobs and says that he has tried for hundreds, he has not had an interview in more than a year and a half. He is discouraged but persistent and wants to set an example for his daughter and granddaughter. "You don't quit," he says. "You just have to keep plugging." He may have to take Social Security when he turns 62, even though he would prefer to wait to avoid reduced benefits for the rest of his life.
The latest employment news from the Bureau of Labor Statistics was, like Dan, a grim reminder that the country still has a long way to go before it gets back to pre-recession employment levels. At the start of the Great Recession in December 2007, 146.3 million Americans had jobs, a number that fell to 140 million by the official end of the recession and kept falling for some time after that. Eventually, hiring picked up, and by March 2013, just over 143 million Americans were employed -- still 3 million fewer than at the onset of the recession. March's increase of only 88,000 in private nonfarm employment was down considerably from what it had been -- 268,000 in February and an average of roughly 160,000 per month over the past year. Without a much larger increase in job creation, millions of unemployed men and women will not be back to work any time soon.
Over the course of the recession and since then, the employment picture has looked brighter for people aged 55 and older, with nearly 5 million more working in March than when the recession began. Most of the employment "growth," however, has been due to population growth. The huge boomer cohort is aging, and large numbers are moving through their 50s. Up to about age 62 or so, employment rates are fairly high. Those who managed to stay employed during the recession and its aftermath -- and that has been a majority of boomers -- helped swell the ranks of the older employed.
Job loss for older workers has been wrenching. It hasn't meant spending a few weeks on unemployment Insurance polishing a resume, responding to want ads and getting back to work before discouragement sets in. Average duration of unemployment soared during and after the recession and remains high. More than half of unemployed boomers between the ages of 55 and 64 were among the long-term unemployed in March. This is up from less than one-fourth at the start of the recession. There is no legal requirement that employers with vacancies interview long-term unemployed applicants, and many do not.
One seemingly positive bit of news in the recent employment report was the decline in the unemployment rate. For the age 55+ population, the rate went from 5.8 percent in February to 5.5 percent in March, but there was no improvement in the number or proportion of older people who actually had jobs. Some 165,000 fewer older Americans were in the labor force in March than the month before.
We often overlook the fact that even among the reemployed, things are not all that rosy. Older job finders often experience substantial earnings and benefit losses. Not only do they have relatively little time to recover, they have a tough time making up what they have lost.
Some of the reduction in earnings may be due to an involuntary shift to part-time work. The recession saw a sizable jump in the proportion of older workers who were on part-time schedules because they could not find a full-time job. Some work is better than no work, we could argue, but part-time work usually doesn't pay as much as an equivalent full-time job, and fringe benefits such as health insurance are far less common.
Research by the AARP Public Policy Institute on impact of the Great Recession on older workers and jobseekers looked in detail at the experiences of more than 5,000 older Americans, nearly 4,000 of them part of the boomer generation. What they experienced, especially if they became unemployed, has potential long-term -- and in some cases irreversible -- consequences: exhausting savings, falling behind on credit card payments or amassing more debt, trouble paying rent or mortgage, losing health insurance, putting off health care or filing for early, reduced Social Security benefits, for example.
Job losers weren't the only older people who experienced hardship during the recession, but hardship was, understandably, more common for them, even if they did become reemployed. They were least likely of all the employment groups in the study to have taken steps to prepare for a secure retirement. If you don't have a job, if you have lost your health insurance, if you have exhausted your savings and are struggling to pay your rent or mortgage, managing day by day is the challenge. Who has the time or resources to think about the future? Many reported that they had pushed back the date of retirement, which makes a lot of sense except they have to get back to work to do that.
We can hope that March's numbers are a temporary fluke and that April's figures, which will be released in early May, show a return to, and better yet an improvement on, what they have been more recently.
Dave Nathan of AARP Media Relations contributed reporting to this blog.
Earlier on Huff/Post50:
PHOTO GALLERY
Tips For Job Seeking Success