If you're traveling this summer, you might want to take a look at this new airplane seating chart.
The new seating plan introduces several new Economy classes as well as designated spaces for notoriously annoying passengers.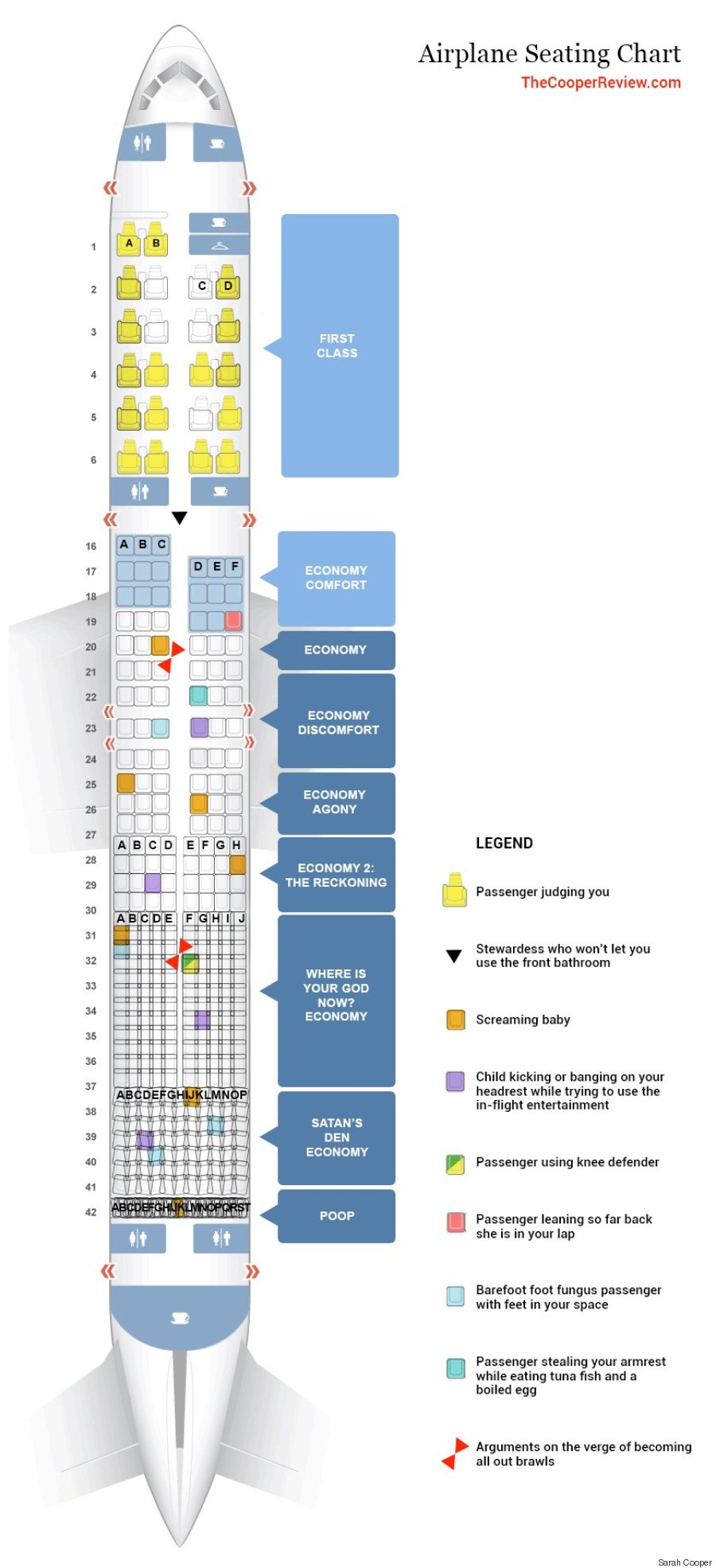 via TheCooperReview.com
This post originally appeared on The Cooper Review. Become a fan of The Cooper Review on Facebook.