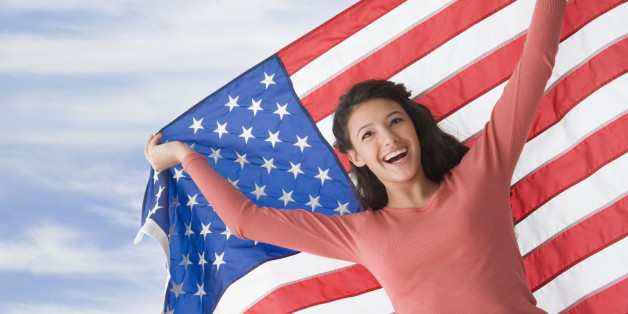 Maria Hilda Garcia immigrated to the United States from Mexico, in the late 60's. She was seventeen years old with a sixth grade education. Upon settling in San Antonio, Texas, she found employment in hotels, in restaurants and as a nanny for a number of American families. They were minimum wage jobs but she could get by without having to speak English.
That was fine for a few years, but after she started a family and tried to assimilate into American life, the lack of English speaking skills became a tremendous obstacle.
Maria is my mother. Over the years, she even tried taking an English course in college but never had time to study and failed.
Maile Molin worked alongside many immigrants like my mother. She observed how their inability to speak English hindered their chances at excelling and prevented them from engaging with most of their co-workers and customers. In fact, what Maile saw was a divide between those who spoke English and those who didn't, and the two groups never interacted. Out of those observations and frustrations, Maile's English at Work program was born.
Maile was working in restaurants in Austin while attending college and later worked as an ESL teacher for adults. She says she was able to see how immigrants who didn't speak English often failed to be recognized as the natural leaders they were. She also felt that learning English in a traditional classroom setting didn't work for immigrant adults because they had no time.
Maile says the idea for English at Work hit her like a bolt of lightning. Teaching them English at their place of employment made sense. She tailored the lessons to be relevant to their jobs and convenient.
English at Work involves customized language lessons for the workplace. Classes are taught for an hour and a half, two to three times a week over a 24-week period.
Lessons are developed with the goal of reducing errors on the job, creating positive customer interactions, and reducing workplace accidents. And that's exactly how she sells her idea to companies in which she is trying to implement her program.
She says after taking her course, employees naturally become more engaged in company meetings, they are able to communicate more effectively with their managers and they start interacting with customers instead of hiding from them. She also gave an example of a housekeeper who was able to tell her managers about a fire in a hotel room and it was extinguished before any major damage was done to the hotel, potentially saving the company thousands of dollars.
Maile says plenty of businesses hire her because they know that the language barrier is taking a bite out of their bottom line. So far, she's served immigrant workers at thirty businesses in the grocery, healthcare, and hospitality industries.
After sharing her story with the audience in San Antonio, I'm sure many listeners wondered, "Why hasn't anyone thought of this before?" I know I sure wondered. Even in my own work experiences and covering news stories where my subjects didn't speak English, it is evident that immigrants who don't speak the language feel marginalized. Their interactions with English speakers are limited and they're destined to underachieve because of their language limitations. While I think my life turned out fine, many other children of immigrants aren't so fortunate. That makes me wonder how many lives of first generation Americans might be different in the future if Maile is able to expand English at Work where it's needed in the rest of the country.
This post is part of a series honoring the Toyota Mothers of Invention -- women who have demonstrated entrepreneurial spirit and innovative concepts to positively impact the lives of others, whether in their own communities or on a global scale.