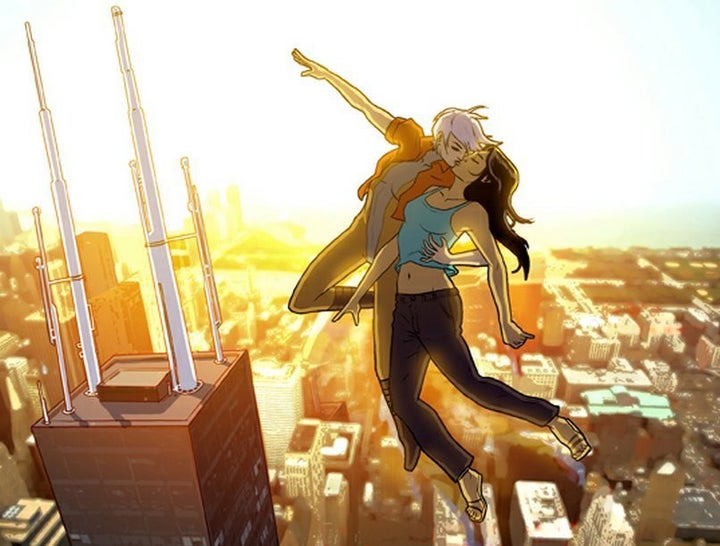 As a young girl, my favorite superheroes were Wonder Woman, Cat Woman and She-Ra. Like many children, I watched those cartoons and then acted out the heroic feats in my front yard with the neighborhood kids. Unlike most of the other little girls that wanted to play the damsel in distress, I wanted to fight alongside the boys and save the girl myself!
The few female superheroes that I grew up with in the '80s all had several things in common: they were beautiful, they were powerful and they were straight. I was constantly befuddled as to why Wonder Woman wasted her precious time and life-saving skills on her boyfriend when she could be saving Lois Lane before Superman could get there first.
As the role of women in action movies and the media has progressed over the years, we have seen an increase in female action heroes. Including Buffy the Vampire Slayer. Say what you will about that show, it was groundbreaking for women in action roles. Towards the end of that show, Buffy proved to be an ally to the LGBT community when her best friend Willow came out as a lesbian. But the main character, in spite of much fan pleading, was still straight.
Where, oh where are the lesbian superheroes? Paul J. Salamoff is offering an answer to that question with his new graphic novel series, Tales of Discord. I recently became aware of this project and of his Kickstarter campaign because one of his main characters is a lesbian superhero named Iridian.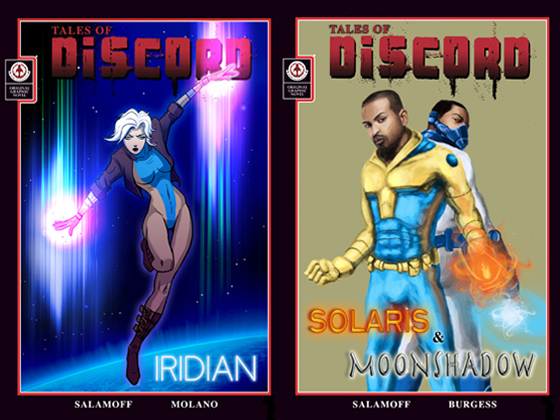 What made this particular story line stand out to me was Salamoff himself. It was refreshing to see a man promoting positive images of lesbians. After getting a chance to correspond with him, he revealed to me that some of his closest friends are in the LGBT community and that he had great admiration and love for them. That is easy to see in the way in which he writes Iridian's character.
I was impressed that a man with such a long, successful career in the industry had written such a powerful role model for girls and that that role model is a lesbian. Here is a sample of his past work from his website:
An over twenty-year veteran of the industry, [Salamoff] has found success as a Writer, Producer, Film Executive, Comic Book Creator, Author, and originally as a Special F/X Make-Up Artist.

As a Comic Creator, Salamoff is the writer of a number of comic book series including Vincent Price Presents, Black Scorpion and the critically-acclaimed Logan's Run: Last Day, Logan's Run: Aftermath as well as the upcoming Logan's Run: Rebirth, written with William F. Nolan. He is also the creator of the original graphic novels: Discord (Markosia Press) and Stasis.

In 2005 Salamoff became Vice President of Production for David Lancaster Productions, working on Wes Craven's The Breed and Hollow Man 2. After a successful merge with Bold Films, he became their Vice President of Production and worked on such films as Legion, Bobby and Starship Troopers: Marauder. After leaving Bold, he accepted the position of President of Production for Rat Bastard Productions, working on the upcoming festival darling Down For Life.
When you think about it, there was a time when there were hardly any ethnic women on the covers of magazines. Now, it's common to see women of all skin tones praised as some of the most beautiful women in the world. Perhaps people like Salamoff creating lesbian superheroes like Iridian will help little girls everywhere know that it's OK to be whoever they are. Even if who they are is gay, bi, trans or questioning.
If you would like to be part of this project, visit Salamoff's Kickstarter campaign. I for one, think the world needs more gay and lesbian superheroes!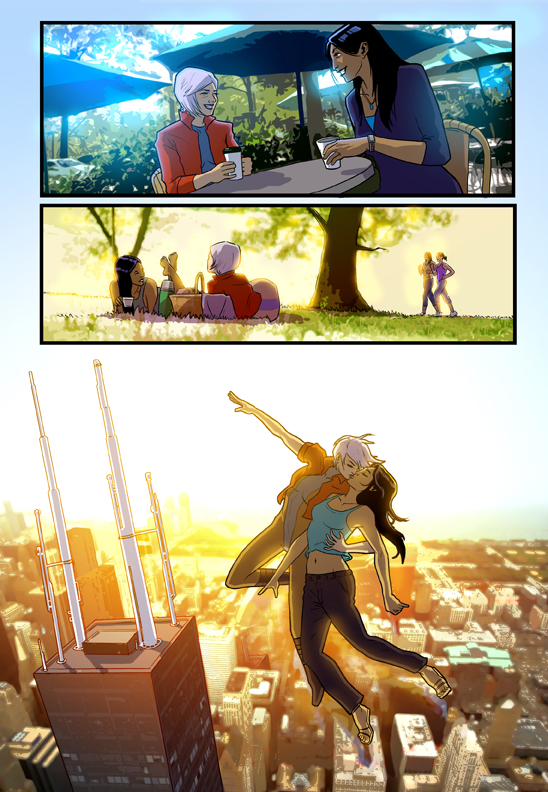 (I am also pleased to say that I will be donating five necklaces from my jewelry line as added incentive for backing this project. I am not receiving any monetary compensation for this. I simply wanted to try to help get this project get funded, because I feel so strongly about it.)