From Urban Dictionary: Owen Tate first appeared in NYC in 1989 performing with rock and funk bands such as Foxxen, The Blessed, and Pharoah. Owen transitioned to DJing and Producing in the early part of the 90's at Tunnel NYC, Limelight NYC as a host and performance artist. OT: ) opened LeftOvers Studios in Providence RI at the world famous Fort Thunder where he was the resident dj for six years.
Hugely popular on Yahoo Groups he is the resident dj for the DickJohnson Group. Ranked #1 of all time songs played on Glee, Ranked #2 on Dlist, and has been charting on MySpace for the last few years.
Best known for featuring underground club whores, divas, and personalities. Owen Tate supplies electro junkies and after hours addicts their sonic fix smothered in his trade marked blend of Sex Glam Gloom.
I met Owen Tate when he was DJing at every hot party in and around NYC and found myself at The Space, his house in Port Jervis, NY where there was revolving door of artists, porn stars, web developers, models, painters and photographers coming through every day. Recently Tate has decided to concentrate on photography and I talked to him about why he's made that decision.
When did you start/how did you get into photography?

I started taking photos about three years ago. I was on tour DJing and started snapping photos of people I met along the way. I started setting up shoots at the next stop in my down time. It took on a life of it's own after the gay pride parade in NYC when two of the local zines used the same photo I took of my friends as they exited the float they were on.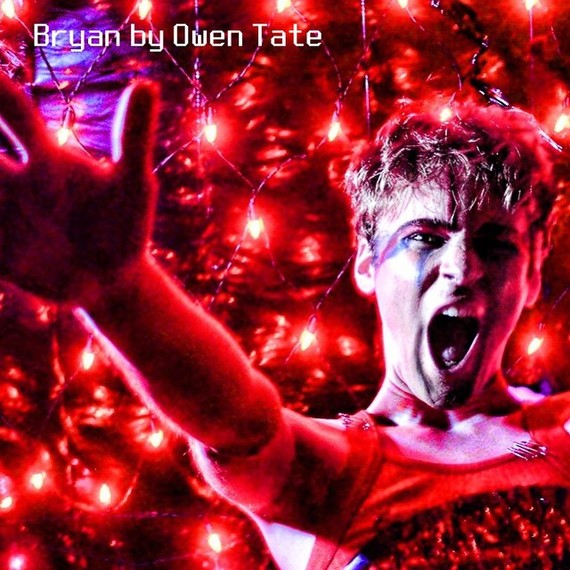 What is The Space?
The Space is my home, my studio and Exhibit space. I relocated from Providence RI back to NY and found this beautiful 1860 whorehouse. It needed plenty of work, but I instantly knew this was my home and that I needed to purchase it. The three floors were designed for entertaining so bring it back to it's glory days was not that big of a stretch. With 7 bedrooms, a large dining room and a full dance floor I could fill it with working artists. The Space is not only home to many artists for creating, it is also a stop off spot for touring artists coming and going through the NY area. Many of the artists who live and work here come live for a few months while working on their latest project. They write, record, produce, package, promote, then tour it. It's a great way to collaborate with like minded artists who are honing their craft. The experience of living and working with 6 artists who are all working on their own projects simultaneously can be both intensely stimulating as well as inspiring. I would have to say it is very much an opportunity for a unique creative growth spurt. Getting a chance to see how other artists bring life to their ideas is one of the best learning experiences I have ever had.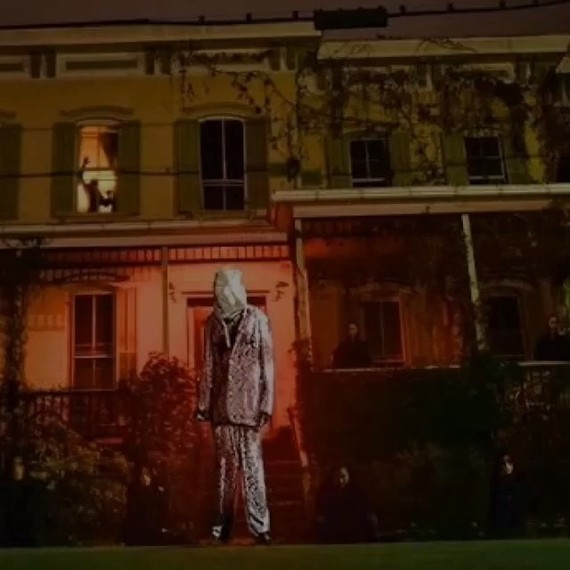 Where do you find your guys?
Over the years I have met a lot of guys in clubs and online. I am constantly submerged in social media so finding interesting guys to photograph comes very easily. I look for strong personalities who emote with a personal style. My favorite shoots are of histrionic entertainers who normally rule the selfie realm. I find them fascinating and they always seem to project one emotion while harboring a very real sense of vulnerability in their eyes. Im typically drawn to 18 -30 year old guys who exude sexy just by the facial expressions. Emotive portraits have definitely become my focus in photography.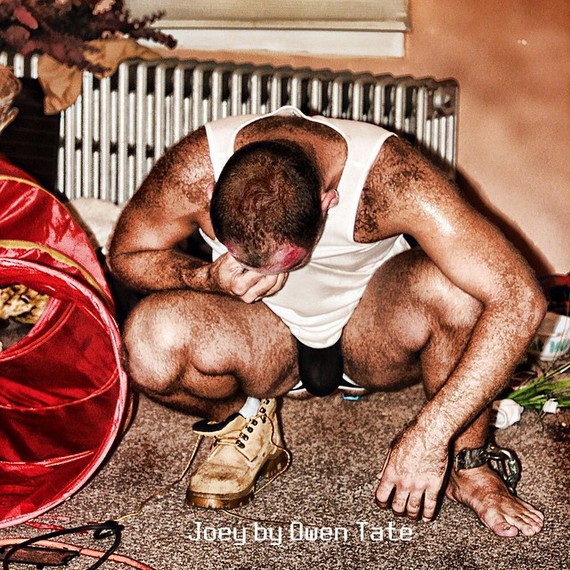 Who are your biggest influences?
My biggest influences would have to be Warhol, Kenny Scharf, and Dr Seuss. The three may not seem like they have a lot in common but they all share the same vision. They all have taken a world in their head and brought it to the actual world. Masters of thought begets form.