One of the joys of dining out frequently in unfamiliar neighborhoods is discovering heretofore unknown eateries that become your go-to spot whenever you're back in that part of town. Case in point: Il Capriccio in Los Feliz.
I was in the area for a Press Club event earlier in the evening, and was looking for something off my radar. I found it across the street from The Dresden in the form of a family-owned and operated Italian joint.
For 18 years, the restaurant, which has changed names a few times (Rosso e Nero, Tavola Calda, Luce), was a fixture on Melrose Avenue, but has occupied a charming space on Vermont Avenue for the last decade.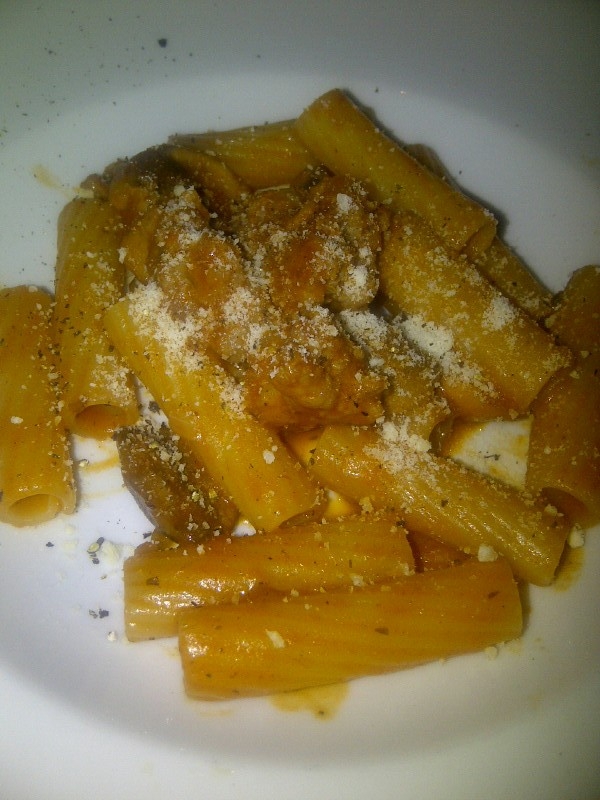 Rigatoni Norcina: Italian sausage, mushrooms and tomato. (Photo by Scott Bridges)
The neighborhood has strong Italian roots. In fact, L.A. native and co-owner Gianni Neiviller can tell you about every trattoria, osteria, pizzeria, etc. in this part of town, and even what was there before it.
Gianni has been running the restaurant with his older brother, Ermanno, after taking it over from their parents, Antonio and Flora Neiviller. Antonio founded the restaurant after developing an allergic reaction to flour - a problem for someone working at a bakery. Salomon Roman runs the kitchen, as he has since the very beginning.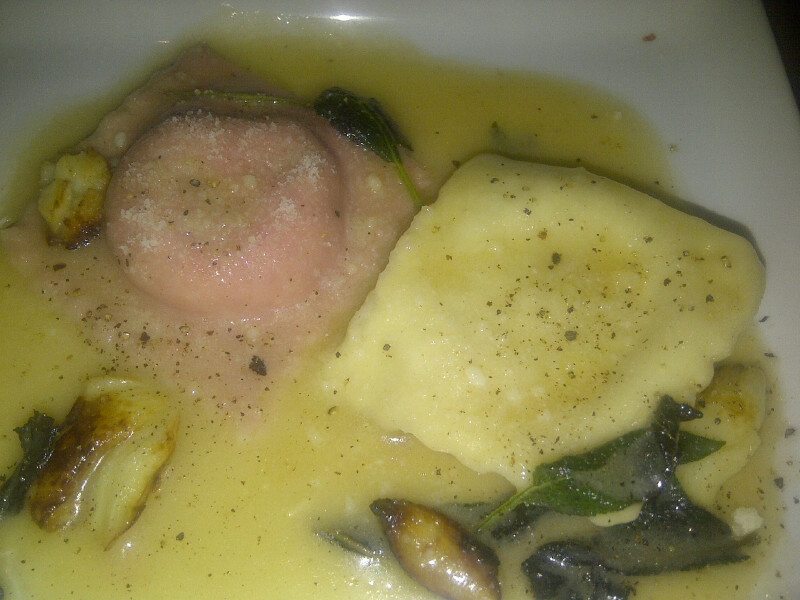 Ravioli with veal, and with rabbit. (Photo by Scott Bridges)
For the most part, the dishes are classics, with a few modern twists throughout. Signature items include the Luciano: tender squid in a tangy tomato-based sauce with onion; and the Rigatoni Norcina, featuring Italian sausage, button mushrooms and a touch of tomato in a creamy brown sauce; and the Taglioni Neri con Gamberi.
The unique item is different than what most chefs in town are doing with squid ink pasta. It's sauteed and accompanied by shrimp and caramelized onion in a creamy sauce, called "ocean pink."
And just about everything on the menu can be ordered gluten-free. Il Capriccio, Gianni will tell you, is home of "The last real Caesar in L.A." It's that sort of eye toward tradition that informs the rest of the menu.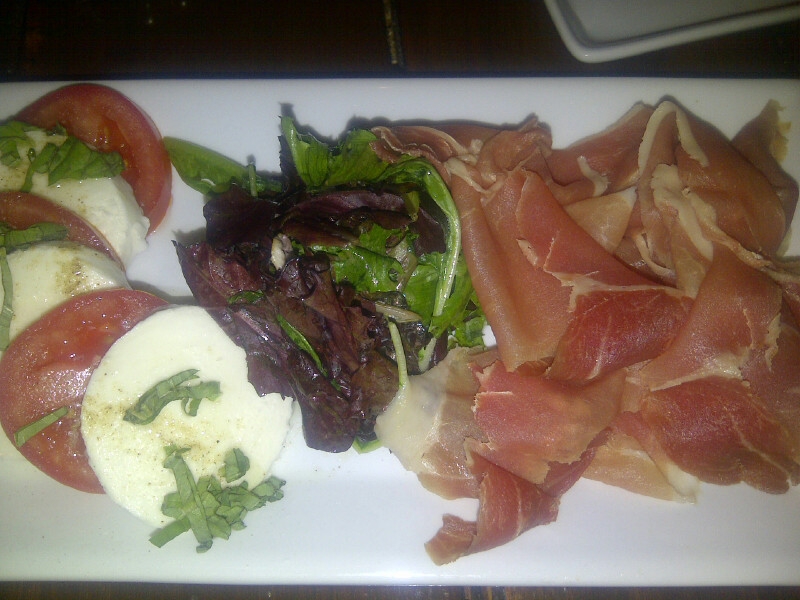 Proscuitto with burrata and tomato. (Photo by Scott Bridges)