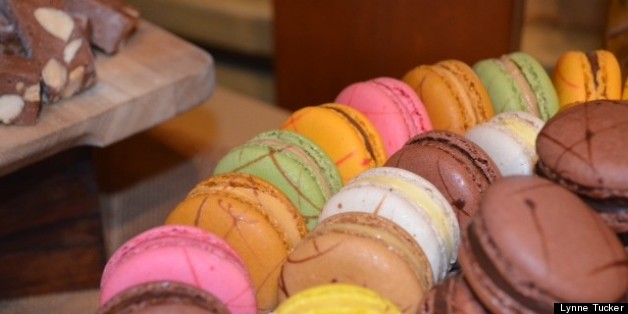 It's that time of year again: Brunch season. Time to break out the flip flops, sunglasses and make room for all-you-can-drink Mimosas.
This year, to celebrate my favorite meal, I'm highlighting some of my favorite new discoveries. The following is a list of the best brunches I've enjoyed this spring (and yes, there will be a summer edition).
As usual, this disclaimer: This list is by no means exhaustive, and no doubt there are gems I've overlooked or have yet to discover. And if it seems a little bit Westside-biased, I concede the point; but I'll suggest that the best brunch is a local brunch. In the spirit of fairness, however, I welcome suggestions and recommendations. Continue to let me know your favorite haunts.
And one more item of business: I wish to say thanks to everyone who's dined with me thus far on this year's brunch adventure. It's truly been a pleasure. Cheers.
So, here it is in no particular order, the 2013 Spring Brunchies:
For an idyllic getaway brunch, head down the coast to Carlsbad. There you'll find the Park Hyatt Aviara Resort, with its lush gardens, sweeping vistas and park-like golf course. You'll also discover Vivace, where Chef de Cuisine Jesse Paul brings a classical French training and passion for locally sourced ingredients (produce is supplied by Peterson, Crows Pass and Valdivia farms) to recipes deriving from Tuscany to Sicily.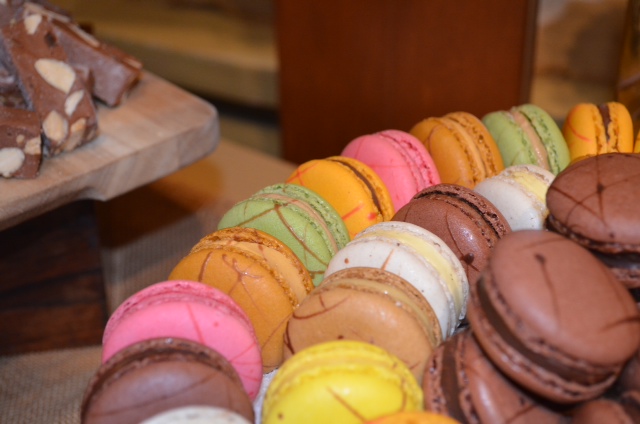 A selection of macarons at Vivace. (Photo by Lynne Tucker)
The first course of the Sunday Pranzo is served buffet-style. The chef manning the crudo station shucks Carlsbad Aqua Farm oysters on the spot and slices Skuna Bay salmon into sashimi as you help yourself to plump shrimp the size of tribal earrings, even larger Caledonian prawns and octopus salad.
Meanwhile, at the salumi station, another chef mans the fire engine-red hand-cranked slicer, carving razor-thin shreds of imported salumi, like Serrano ham and cured local meats Lonzo and Coppa from Encinitas-based Angel Salumi. In addition, you'll find artisanal orange blossom honey from Oceanside or (I want to say wildflower) honey from a farm in the Temecula Valley, as well as pickled strawberries, candied hazelnuts and the like.
And finally, at the burrata station, Chef Paul demonstrates for diners his technique of creating fresh burratta, mozzarella and the best ricotta this mouth has ever tasted. He might also be making his out-of-this-world bruschetta.
The second course is, of course, the entrée, of which there are about a half-dozen to choose. On the surf side, consider the Roasted Sea Bass, with Meyer lemon and capers. Or on the turf side, nothing beats the Wagyu flat-iron steak: three tender slices of beef, slightly-charred with a crimson center.
For one of the most picturesque brunches in town, head to Marina del Rey's Café del Rey -- a romantic setting, with rows of sailboats anchored right outside. New York-born Executive Chef Daniel Roberts incorporates freshly caught seafood into a raw bar, and farmers market ingredients into his daily menu and cocktail list, and breads and pastas are all made in house each morning.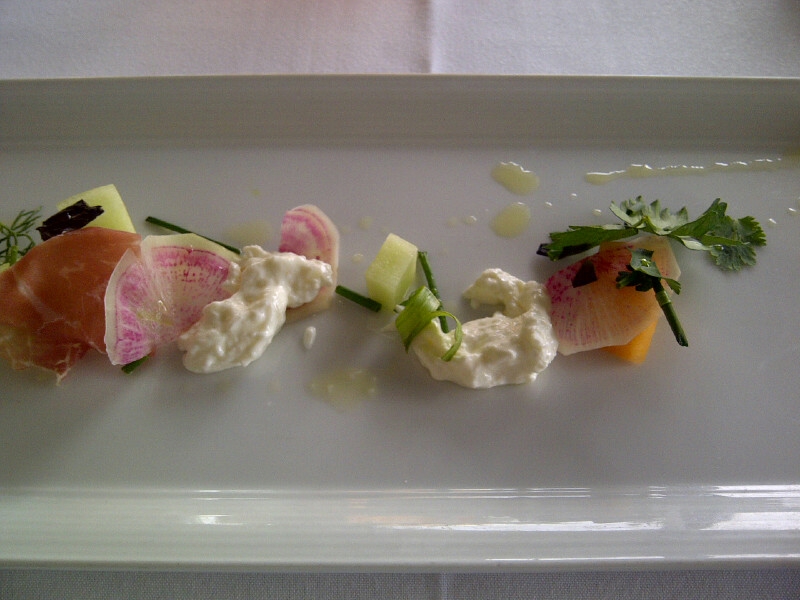 Chef Daniel Roberts' beet salad at Cafe del Rey. (Photo by Scott Bridges)
The $35 three-course prix fixe Sunday brunch includes choice of Mimosa, sparkling wine or cider. Starter choices are highlighted by the Dungeness Crab Cake with roasted cauliflower, apple, tiny greens and saffron aioli. The Mixed Beet Salad features Marcona almond, apple, frisee, Point Reyes bleu cheese and lemon honey vinaigrette.
A dozen entrée choices are available. My favorites are the Short Rib Hash. The slow-cooked beef is served with roasted red potato, shallots, garlic and spinach, and with two fried eggs. The tender Seared Salmon is a Daniel Roberts signature, with curry, mixed mushrooms, English peas, pea tendrils, farro and parsnip puree.
The third course is dessert, and there are three can't-go-wrong options: Hazelnut Chocolate Mousse Cake, Apple Pecan Pie and Cookie Espresso Milkshake.
The restaurant features a full bar and one of the best wine lists in the marina. There are a variety of excellent wines by the glass, both red and white. In addition, there are a dozen market-fresh cocktails, which explore the fusion of top-shelf liquors with fresh herbs and market fruits. Among the showstoppers on this list is the Scorching Sunset, composed of blood orange and Serrano chili-infused El Jimador tequila with lemon, lime, orange and agave.
For caviar lovers, the best brunch I've found is (where else?) Petrossian, where Chef Giselle Wellman's creativity is on full display. The West Hollywood restaurant/boutique has a charming sidewalk patio on Robertson Boulevard, and offers a caviar-themed brunch for $60.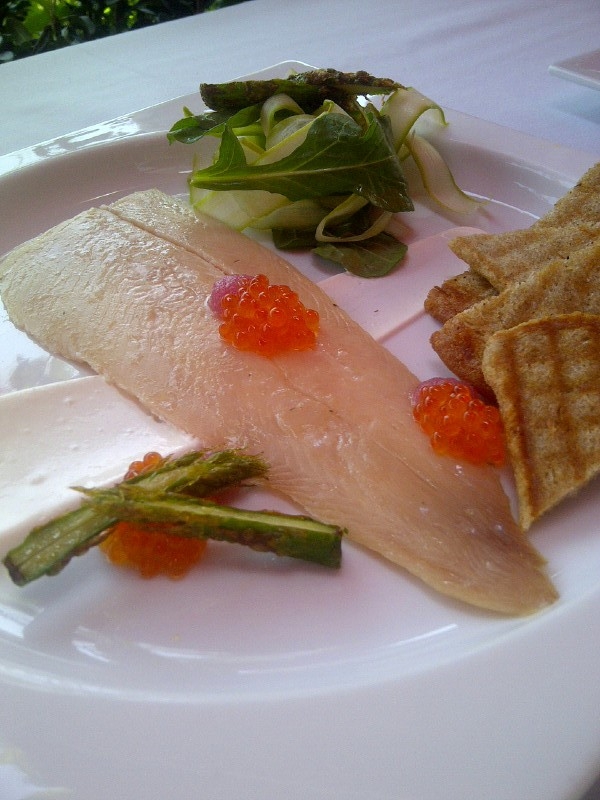 Chef Giselle Wellman's smoked trout at Petrossian. (Photo by Scott Bridges)
Start with a glass of Champagne, lavender mimosa or bellini to enjoy the first course, the Petit Petrossian: 12 grams of Transmontanus caviar with the traditional accompaniments.
The second course is a choice between a smoked salmon bagel with cream cheese, capers, red onions and mixed greens (caviar can be added for an additional charge); caviar scrambled eggs, with whipped vodka crème, chives and toast; or smoked trout with asparagus, lemon, dill, crème fraiche, pickled red onion and Rainbow trout roe.
Wellman's smoked trout dish was inspired by New York-style delicatessen foods. It's essentially a deconstructed smoked trout sandwich, with well-chosen ingredients that balance out the complex flavors.
For dessert, the choice is between vanilla panna cotta with espresso morsels resembling caviar, and cardamom shortbread cookies or almond crème brulee with Russian tea cookies.
Recently, The Wilshire began offering a Sunday brunch. The Santa Monica restaurant features a beautiful back patio under tall pines.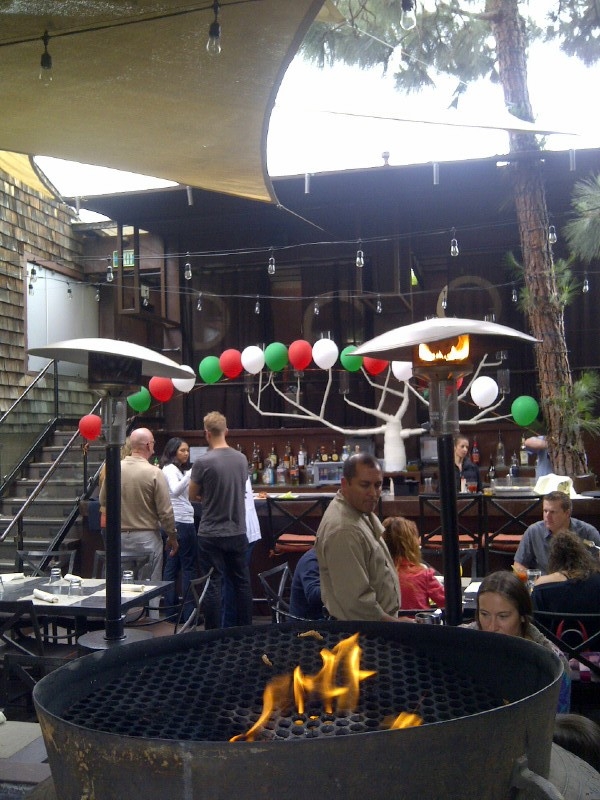 Brunch on the patio at The Wilshire. (Photo by Scott Bridges)
The $35 brunch is served buffet-style, with a charcuterie selection, crabmeat Benedict, chilled heirloom tomato gazpacho, seasonal farmers market fruits and berries, and La Brea Bakery granola and yogurt. The dessert table includes mini cupcakes, cookies, fruit tarts and pastries. There's also an omelet station.
One of the coolest things about the brunch, however, is the bottomless mimosas and Bloody Mary bar.
Combining mouthwatering seafood with a sophisticated dining crowd, Ceviche Project provides a casual brunch atmosphere in elegant settings. The menu is preordained, created and executed by Ceviche Project -- the brainchild of Octavio and Shannon Olivas, and not a single dish has been repeated since its launch in November of 2011. The events also feature wine or cocktail pairings.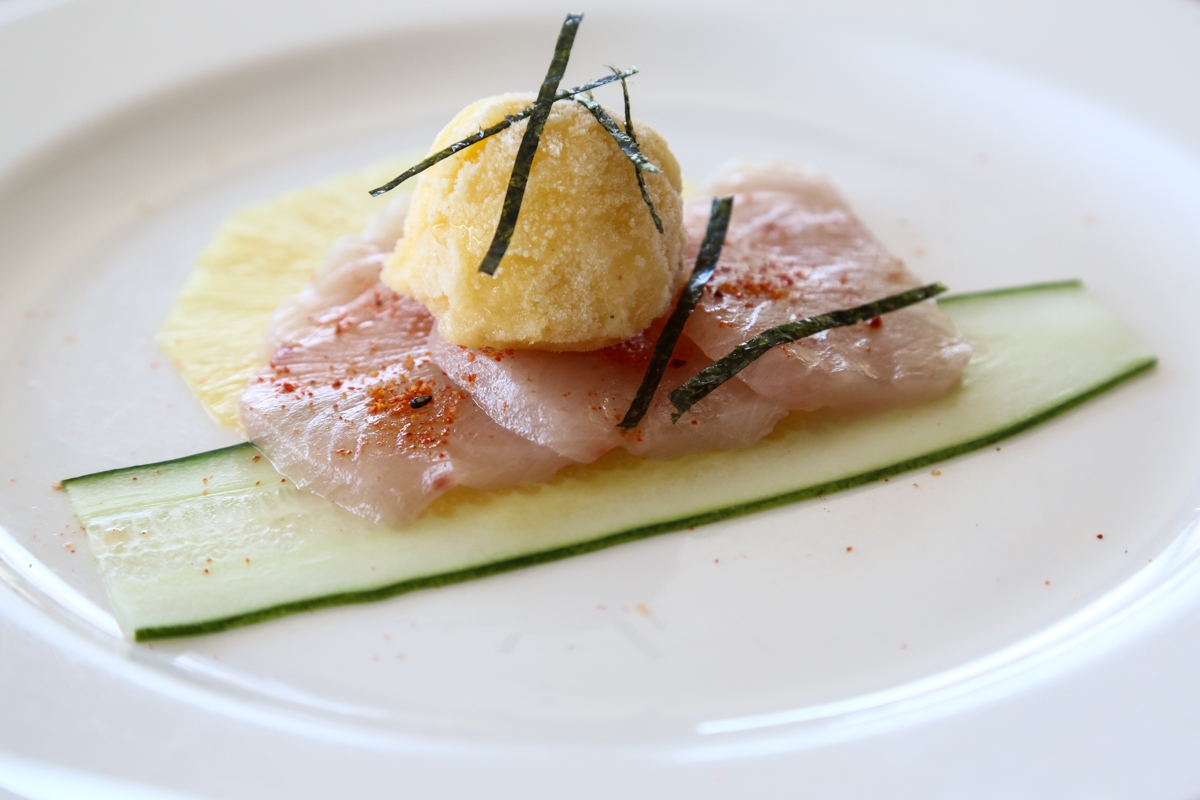 Ceviche Project's hamachi crudo. (Photo by Thomas Brockert)
Highlights of a mid-May brunch at Soho House in West Hollywood, included a starter of oysters on the half-shell with cucumber-Champagne, and cilantro-Fresno-orange mignonettes; Hamachi crudo, with pineapple-cucumber-maracuya-Habanero sorbet, toasted nori, togarashi and an artisanal Mexican artisanal salt; shrimp ceviche tostada with apple, avocado, cucumber, radish, red onion, Serrano, cilantro, roasted pepita and lime; lobster and octopus salpicon in a coconut-chile broth with mango, tomato, Fresno, chives and black sesame seed.
[Note: June 19-20: The Writers Room and Hot Lemon Productions will host the next Ceviche Project. The Writers Room will provide cocktail pairings. Two seatings each night - 6:30 p.m. and 9 p.m. (Tickets available at cevicheproject.com or for more information, email ceviche@hotlemonproductions.com.)
June 29: Los Angeles Street Food Festival. Ceviche Project will be a featured vendor in the "Taste of Mexico" section.]