You can't miss the tall red doors in the midst of the ivy-covered walls just beneath the hills. Behind those doors is a seemingly exclusive world; one in which anyone without a high-powered agent is not likely to get beyond. But despite the façade of exclusivity and feel of an industry party, the new hot spot on Ventura Boulevard (just west of Lankershim) is a welcome respite from the velvet ropes and out-of-towners now so common on the other side of Mulholland.
With NBC Universal a stone's throw away and Hollywood just down Cahuenga, it's not surprising to bump into industry players at Xen Lounge in Studio City. And actor Duane Martin's custom-designed space is set up well for it. In addition to the main dining room and elegant bar, there is a baroque private dining room; an outdoor dining patio with and cabanas featuring cooling fans, comfortable sofas and bottle service; a backyard lounge with multiple seating areas, communal table, heat lamps, outdoor fire pits and red umbrellas in trees, which are lit at night. There's even a rooftop deck to take in the view or enjoy one of the house's half a dozen special cocktails.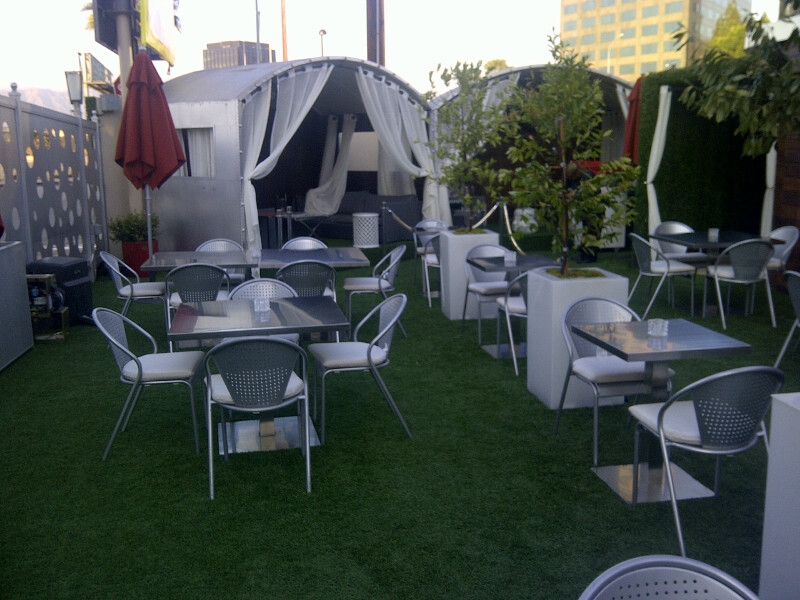 The outdoor patio and private cabanas at Xen Lounge in Studio City. (Photo by Scott Bridges)
Those cocktails include the smooth-as-satin Braveheart (Scotch, lemon, ginger, honey and orange bitters), the sweet and hot Crazy Horse (vodka, Serrano chili, watermelon and lime) and my favorite, the smoky and complex Undertaker (Willet bourbon, Amaro, Dolin Roughe, vermouth and orange bitters). There's a small selection of local craft beers and a short wine list that, rather than feeling international, feels more like all it's all over the map, but there's something here for most palates.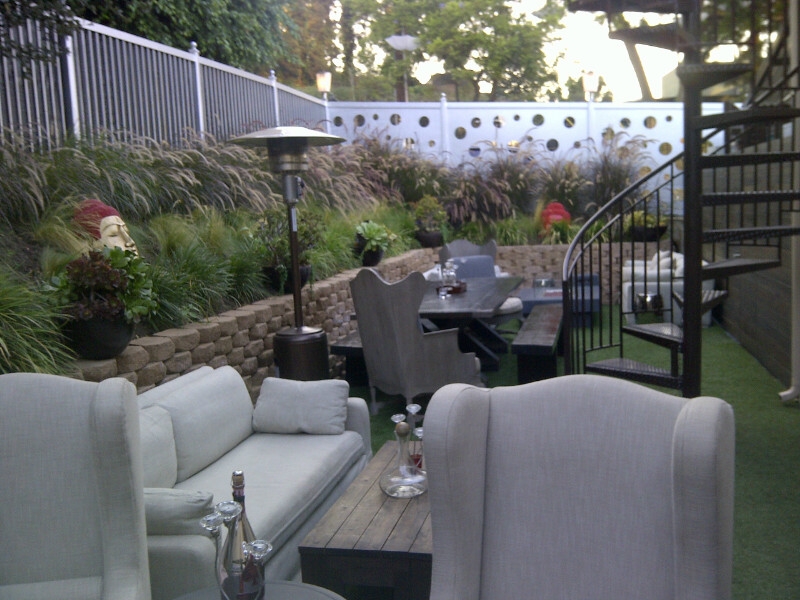 In addition to privacy, the back yard lounge features comfort and style. (Photo by Scott Bridges)
And don't be fooled, there's more to this place than just a studio party atmosphere. Chef Neil Shuman has put together a solid if not exotic menu, focusing primarily on small plates and charcuterie/cheese plates. The crispy potato shrimp is a great starter, as is the grilled beet salad with hazelnuts.
The entrees are traditional, but well-executed. The Jidori chicken with kale, for example, is as good as you'll find on this leg of the strip, and the dry-aged 12-oz. rib eye with marrow butter is a perfect go-to meal for any serious carnivore.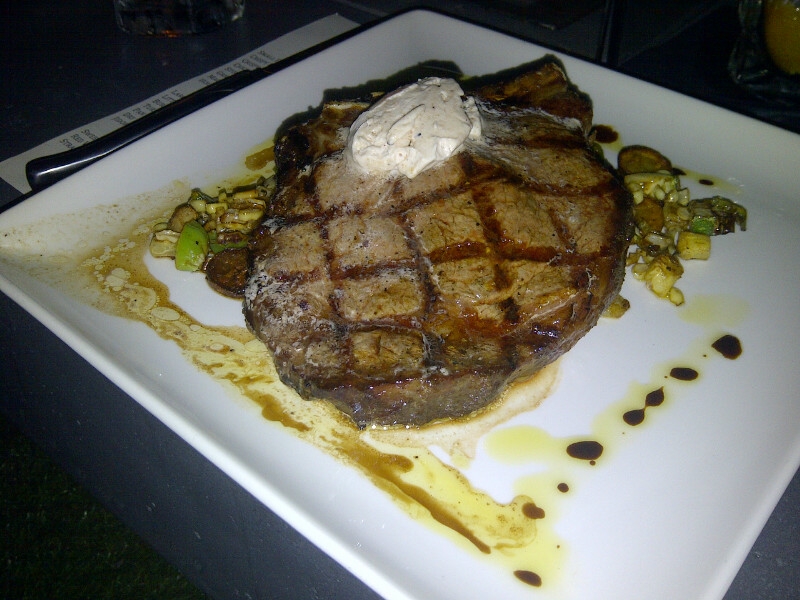 The 12-oz. rib eye is aged 33 days and served under a pat of marrow butter. (Photo by Scott Bridges)
But Shuman's best contribution is his last -- the dessert. First, the strawberry shortcake with rosemary whipped cream is not bad, but far from transcendent. On the other hand, his red velvet bread pudding is a signature dish. Savor every single bite of it because you'll be fantasizing about it days afterward.
The red velvet bread pudding is a Neil Shuman-signature dessert. (Photo by Scott Bridges)
Xen Lounge is something unique in the area, and should be on everyone's dining list. Given these dog days of Indian summer, however, I suggest a late dinner to beat the heat -- that and a chilled glass of the Undertaker.