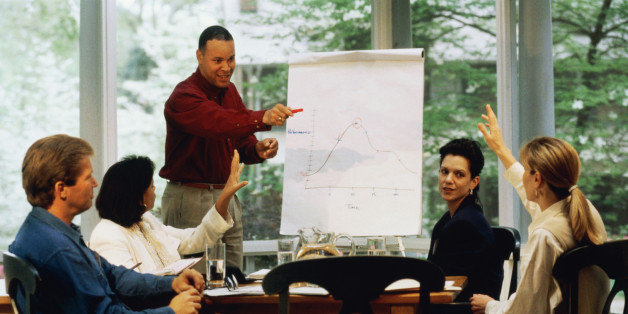 Two Dr. Dolittle movies of different eras -- one starring Rex Harrison and the other Eddie Murphy --featured an odd-looking four-legged creature called a Pushmi-Pullyu ("push-me -- pull-you"). It resembled two llamas fused in the middle, and with a head at each end. When it could not agree on a common way to proceed, it was rendered still by its own effort of moving in opposite directions.
In many communities, approaches to workforce development resemble a Pushmi-Pullyu. Education and training providers push programs that don't lead to employment, and companies are pulling away from those providers and not sharing their specific talent needs. Caught in the middle of the Pushmi-Pullyu approach are the communities that want their students to graduate with jobs that offer long-term career opportunities.
So how can we get schools and companies to move in the same direction? One proven model is to encourage companies in similar industries to articulate their job requirements. The result is a sustainable community-wide talent pipeline of qualified workers for specific occupations. (Note that the "pull" model is quite different from a corporation that contracts with a local community college to train students solely for its own hiring.)
Some quick facts for manufacturers to hasten movement towards the "pull" model: Deloitte found that domestic youth unemployment is at 16 percent and U.S. manufacturers are struggling to find qualified candidates for more than 600,000 vacant positions. And The Foundation of Fabricators & Manufacturers Association found that 52 percent of American teenagers have little or no interest in manufacturing careers.
With the July 2014 passage of the Workforce Innovation and Opportunity Act (WIOA) there is a call for corporate HR leaders, educators and trainers to pull in the same direction: companies need to engage with educators and clearly articulate their requirements for high-demand occupations. This dialogue informs effective education and training programs that lead to real jobs and careers.
One example of the "pull" model can be found in Barberton, Ohio, where Alcoa manufactures high-strength aluminum wheels, and where qualified entry-level talent is in short supply. With funding from Alcoa Foundation, Innovate+Educate is assessing the core skills requirements for entry-level positions shared by manufacturers; taking an inventory of relevant programs offered by high schools and training providers; and determining an effective approach to preparing entry-level talent. For its work, Innovate+Educate is using The Hope Street Group (HSG)'s Guide for Practitioners to design and develop a sustainable talent pipeline for entry-level talent.
On the national level, manufacturers are being called upon to take leadership roles with public-private partnerships that innovate with workforce development, especially with the "pull" model. For example, the American Lightweight Materials Manufacturing Innovation Institute (ALMMII) is bringing together educators and training providers with employers to explore streamlined education and training pathways leading to future positions. The Advanced Manufacturing Partnership (AMP) 2.0 is documenting and promoting the replication of employer-led promising practices for talent acquisition and development. These partnerships will re-position how employers, educators and trainers can work together to prepare the next generation of engineers and manufacturing talent.
Innovate+Educate's Close It Summit convenes HR leaders, educators and trainers to eliminate any approaches that resemble the Pushmi-Pullyu model. Working together, companies and education providers need to re-establish trust with students who should see that when they commit to education, certification and degree programs, meaningful employment and exciting long-term prospects will follow.
This post is part of a series produced by The Huffington Post and The Close It Summit, in conjunction with the Close It Summit (October 26-28, 2014, in Washington, D.C.). The series will address issues critical to building new pathways from education to employment for young adults, veterans, transitioning workers, low-skilled workers and recent graduates. To learn more about the summit, read here.