This blog is part of a series organized by The Huffington Post and the NGO alliance InterAction to call attention to the crisis in the Sahel, a region in sub-Saharan Africa where more than 18 million people face starvation and 1.1 million children under the age of 5 are at risk of dying from acute malnutrition. Click here to read more of HuffPost Impact's coverage of the Sahel and here to find out what InterAction members and others are doing in the Sahel.
In late March of this year, when I visited numerous rural communities within World Neighbors-supported programs in the provinces of Gnagna and Gourma in eastern Burkina Faso, worries about food were clearly already on people's minds. The events that had put these communities within the Sahel region on a path toward food insecurity were already well-known -- last year's erratic rainfall, the poor crop yields which resulted, depleted food stocks and dramatic rises in food prices. Though those concerns, as we now know, were well-founded -- roughly 18 million people across the Sahel are now at risk from unprecedented hunger and malnutrition -- many of the rural families that I visited proudly demonstrated well-stocked food stores on their farms and in their communities. Though they were not completely optimistic about the near-term future of their food supply, many of them were enthusiastic about their efforts to improve food production -- and their food security.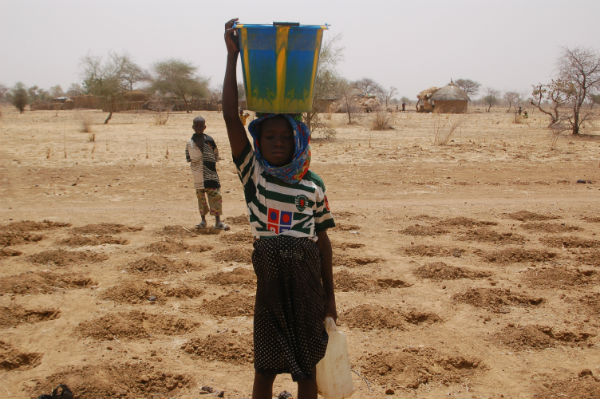 World Neighbors and our local development partners currently work with more than 16,000 households accounting for more than 125,000 people in Burkina Faso, and our programs in Mali reach nearly 1,300 households and about 8,000 people. Though our integrated approach to rural development does not focus exclusively on food production, achieving food and nutrition security for vulnerable rural families is one of the principal aims.
Feeding hungry people is, of course, important; but, how we go about doing that is equally critical. Addressing hunger and malnutrition is insufficient unless it also aims to achieve higher net incomes and improve livelihoods for the poorest small-holder farm families, while improving environmental stewardship of critical natural resources. For nearly three decades, World Neighbors has been working with rural poor communities in the Global South - including the Sahel - to promoteagroecological methods of food production relevant to small-holder agriculture. Results from this work have included dramatic increases -- in some cases doubling -- basic grain crop yields, integrating improved livestock feeding practices, and incorporating trees into farming systems, as well as working to address chronic malnutrition.
The aims of these efforts is to produce sufficient food, raise net farm incomes and conserve the natural resource base -- soils, water, forests, grazing lands -- upon which agriculture is dependent. Agroecology is based on knowledge-intensive but typically low-cost methods which allow farm families, working with both women and men, to 1) stabilize soils and water runoff (through contour farming methods), 2) improve soil productivity (through fertility management techniques) and 3) design and implement integrated and diversified food production systems in this way cultivating annual and perennial crops, including basic grains and vegetables, as well as managing animals and raising trees on the farm.
Even in relatively flat areas of West Africa, it's almost unbelievable how much soil erosion can result from heavy rainfall under tropical conditions. Simple practices, such as stone bunds (stone barriers to help prevent the flow of water across fields) and 'half-moon' structures (small, on-farm water catchment traps) work to keep topsoil in place and to 'harvest' and optimize the limited water that is available during rainy seasons. To address soil fertility, farmers like Jeremie Guitanga have had much success with low-cost approaches such as 'zai' holes (small planting pits where organic matter is concentrated during planting) and the incorporation of leguminous 'green manure' plants, shrubs and trees -- using both indigenous as well as exotic species.
World Neighbors has not been alone in advocating for these farmer-led approaches to agricultural innovation, and other development organizations have also demonstrated -- within the challenging context of the Sahel -- that community-led natural resource management strategies can bring about dramatic results. According to IFPRI's 2009 "Re-Greening the Sahel" report, the combination of these low-cost agricultural practices has helped rehabilitate approximately a quarter of a million hectares of land, much of it degraded, and has resulted in the additional production of 80,000 tons of food per year.
While we recognize that working to 'strengthen resilience' of rural communities within the Sahel can be particularly challenging, requires longer-term investments and may not adequately address immediate emergency needs, it remains a principal strategy for ensuring that these cycles are not repeated. Based on research we conducted a number of years ago in Central America, there is strong evidence that supporting rural communities to invest in agroecological approaches makes them less vulnerable to natural hazards -- including drought -- that threaten their lives and their livelihoods.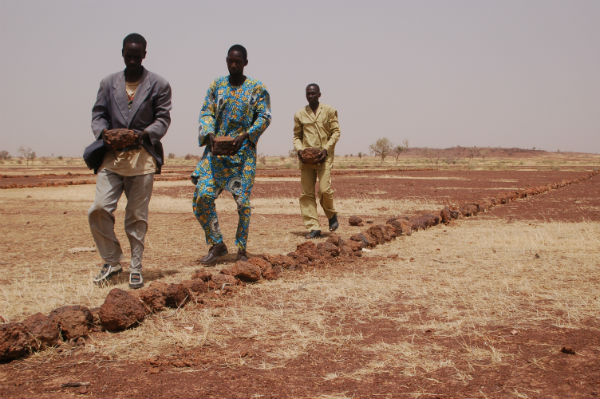 Like other development organizations, we need your help to take action NOW, and to reach out to our neighbors in West Africa who are facing this crisis. Educate yourself and others about the scope of the crisis. Learn more about how you cansupport World Neighbors ongoing work in West Africa. Sign online petitions here and/or here to send your voice to U.S. government officials to support a strong response to the emerging crisis.
Images courtesy of World Neighbors.