Singer, songwriter, pianist and cabaret artist Tom Judson is the most romantic headliner in town. He is also a polished scamp and a roaring hunk. His current one-man-show at San Francisco's New Conservatory Theatre Center now through May 12th is a light-hearted serenade to summer with an occasional stray into the bushes way down the primrose path. Though he may not admit it, Tom wears his heart on his sleeve -- that being, a shiny, black and brown, very smart tuxedo jacket. Vintage and plaid. His song list is equally dapper, with classic lyrics tailor-made for a guy who can handle a Steinway, repartee, and a heavy set of barbells. Judson is playful and elegant on the keyboard. His voice sits in an easy-listening range that can wrap around the pizzazz of Harold Arlen and Ira Gershwin's "You Gotta Have Me Go With You," the warm persuasion of Buddy DeSylva's "Wishing will make it so," and the suggestive yens of Cy Coleman's "When In Rome (I Do as the Romans Do)". Tom will be doing it for the New Yorkers next month at the Metropolitan Room, June 21st and 22nd. During our recent interview, Tom talked about his first move to New York some 35 years ago.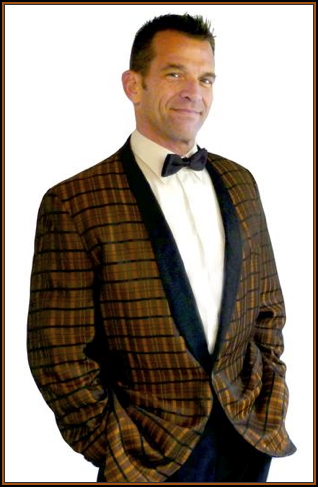 TOM JUDSON
Photo, Courtesy of the artist
"My intention was to be a composer," he said, "and to direct Broadway musicals. I wrote lots of off-off-Broadway musicals and was singing just to teach the actors the music. In the late '80s and early '90s I started writing music for television and some independent movie scripts. I incorporated a lot of vocal stuff into that. I sang it to myself in the recording studio because it was easier and cheaper than to hire somebody else. Really and truly, I never thought of singing as a performer. I think of myself as more of an instrumentalist and a composer. So, singing was a tool, a means to an end rather than an end. Then I started getting cast in other people's shows and would have to sing. I got cast in a national tour of Cabaret, then did it on Broadway, then came a national tour of 42nd Street. I was surprised to find out how much I enjoyed it. But it was not something I set out to do."
Tom Judson has a varied and colorful resumé. Back in 2006, during the Gay Pride Parade in San Francisco, Tom was working his mojo aboard the float from Colt Studios. As the platform truck made its way down Market Street -- passing many hundreds of thousands of cheering viewers -- a lot of shout-outs went to this bare-chested performer who was instantly recognized as popular porn star, "Gus Mattox." That same year, he grabbed the GayVN Award as "Performer of the Year." He then shocked his fans by retiring from the business saying, "I got the chance to work with every director I wanted to work with." Back to music-making.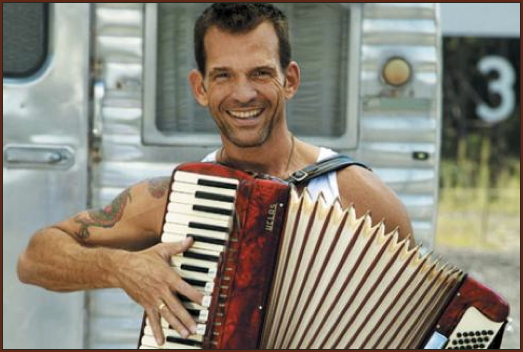 TOM JUDSON, "Canned Ham"
Photo, Hudson Wright
"For the past couple of years I've been doing this show called Canned Ham. It's a one-person memoir, a big chunk of my life. A lot of music got incorporated into that, including a few places where I sat down at the piano and would sing. As an actor, Canned Ham was a real workout. So, those musical moments were a chance for me to sit down and take a breath. Last year, someone made an offer to me about doing a cabaret act in Provincetown for the summer. Honestly, of all the things I've ever done I had never considered doing a solo cabaret act. It turned out to be successful. Since then, I've been doing it around the country and it's really going quite well. That's how I wind up doing it in San Francisco."
What initially attracted me to Tom and his gig at the New Conservatory Theatre Center was learning about our mutual interest in composer Victor Herbert. During the fall, Tom cuts in one of Herbert's most enduring standards, "Indian Summer." The piece originated in 1919 as a piano solo, but fifteen years later shot to the top of the charts when Al Dubin added lyrics and Frank Sinatra recorded it with Tommy Dorsey and his orchestra. I asked Tom if his lifelong interest in Broadway and film music made him feel like the odd kid on the block.
"I grew up on a farm, so there really wasn't a block. But as a kid, I would play out of the Reader's Digest Book of Show Music. That's how I learned the basic repertoire and taught myself to play the piano. When I got to high school I continued playing in the band and singing in the chorus. I went to NYU briefly as a film student, not as a music major. I left after three semesters and started to pursue a musical career. Some people are born with a natural talent for learning languages or math. I just have this natural talent for music. I didn't study music formally, yet I can orchestrate and conduct and I can play twelve different instruments. It's just a natural inclination. And since I love the theatre and musicals, movies and film music -- I thought I would concentrate on composing. I've written lots and lots of music, but nothing that ever brought me huge success."
"I like to think what makes my show, maybe not, unique, but certainly different -- is that the repertoire is not well known. I like to share lesser known songs with an audience. And I like to explain to them why I think these songs are so interesting and why I like them personally and if I have a history with them. In a way, it's almost like acting. I might say, 'Here's a song you probably don't know and you might want to listen for this particular thing when I sing it.' The audience gets an insight to the song, little guideposts along the way."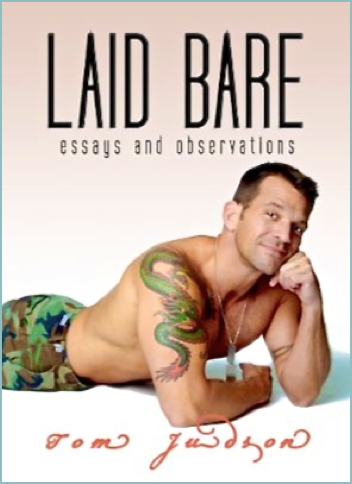 Tom Judson's talents extend to being an author as well. His collection of essays and observations, Laid Bare, is doing very well on Amazon, even as a Kindle edition -- the kind you can sneak under the covers with, and laugh out loud. And there lies the ticket to Tom's newfound identity: Cabaret Artist. As one of the most versatile and endearing men-about-town, with his collection of "obscure songs from well-known sources" such as Allen Cumming, Marvin Hamlisch, and Barry Manilow -- Tom Judson knows how to let it all hang out and make you stand in line for more.
Tom's Schedule:
New Conservatory Theatre Center, San Francisco, through May 12th
Triangle Players, Richmond, VA, June 7
The Metropolitan Room, NYC, June 21-22
Blue Moon, Rehobeth Beach, DE, August 1
Black Box Theater, Little Falls, NY, September 14-15
54 Below, NYC, October 14