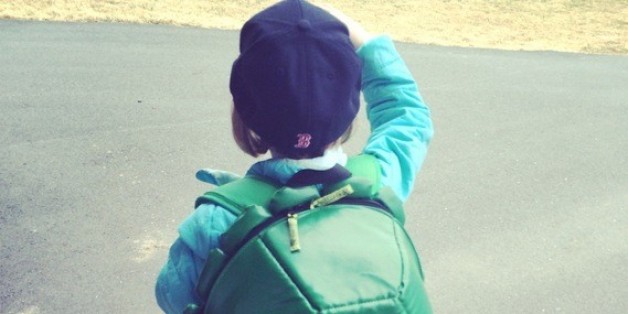 Are your ready for this? Can you handle falling madly in love with a little girl who will love you like no other? You've never had a friend like this, dog. You've never been as utterly and authentically adored as you will be now. She knows you are coming, you know. We've told her she will soon have a furry friend to help keep her safe and calm. We have read lots of books and have been reading Cesar Millan's training videos to get ready. She answers the same each time: "My dog is my brudder." We laugh, because of course she is confused about this, but I bet you disagree.
Our family is so very excited to meet you. We are busily preparing for your arrival. We've saved what little money isn't spent on therapies for our girl to make sure you have all the comforts a dog should. If I am being honest, it's been our pleasure. Cozy beds and blankets for you to sleep in and toys and snacks for you to enjoy around the house. How fun it is to prepare your place in our home. If only, every dog got a chance to be adopted and rescued so they could receive such a welcome. Surely, there are many dogs who would take great pride in training to be a service dog for a special child like Kate.
We consider you very special and we know how much hard work you've put in over the last two years as you've trained to become a service dog for Miss Kate. Your breed is obedient by nature, but that puppy in you must have wanted to escape just a little bit of that training to chew up a few expensive shoes or dig a hole through the drywall to see what's on the other side. I hope you had those experiences. If not, we'll find a way to fit them in once you arrive. You should know we will make sure you have lots of downtime to run and play free like any other dog. You'll be walking Kate's dad each night, too. I hope you don't mind. He needs you almost as much as Kate and I'm betting you'll need him, too.
So, I guess I just wanted to write to prepare you for your life here. Can you manage a few rib-cracking hugs now and then? Can you outrun a tiny blonde tornado as she makes her way to the road? Can you stand tall and proud as you lead your girl around the grocery store? Are you ready to sit at her feet as she takes in a movie in the theatre? There will be spilled popcorn, no doubt. Are you ready to drive beside her in the van as we make our way to countless therapies and appointments? Are you ready to meet your girl?
I know what you are thinking. They call this work? It will be my pleasure to spend my days with this little girl. Yes dog, it will be wonderful, but this position also comes with great responsibility. We are entrusting you with the care of our littlest girl. Even though she seems rough and tumble and tough as nails, she is really as delicate as they come. She struggles to navigate this strange world and with your help, we hope she can manage just a little bit easier. You will mean everything to her and for that you will mean everything to us.
I want you to know we love you already.
Come home.
Best,
Kate's Mom