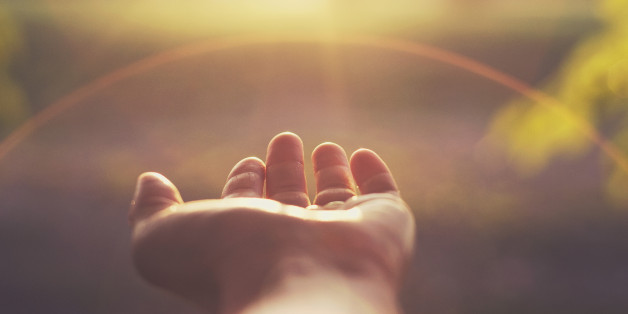 It happened fast, without notice. This week, my family lost one of our beloved members. My mom and dad's chocolate Labrador retriever died suddenly.
One minute she was prancing around in the yard; seconds later she was dead. That's the thing about death: It takes its victims when we least expect it. We are never ready for the passing of a loved one. Ever.
Grief is a side effect, a symptom of real love. Because to truly love means we will experience loss. But the brave human heart knows love is worth it.
When we lose a loved one, the difficult part is trying to learn how to function without them. The relationship is so ingrained in our daily habits, we have to train ourselves to learn new behaviors without the loved one around.
A giant hole in your heart casts a shadow over your life. What once made sense is no longer a concern. We try to make do and push our way into the future, but with a giant piece of our heart gone, all we can do is learn how to swim.
Grief is like the ocean. It will flow in and out, mimicking seasons of the soul. One moment you may feel fine, then in a flash of debilitating tears and frustration will take hold.
Allow yourself to be in the process.
Here are 10 quotes that can help the healing process:
1. "You don't know how strong you are until being strong is the only option you have." -- Bob Marley
2. "Grief is not a sign of weakness, nor a lack of faith ... It is the price of love." -- unknown
3. "That's the thing about pain, it demands to be felt." -- John Green
4. "What feels like the end is often a new beginning."
5. "No one ever told me that grief felt so like fear." -- C.S. Lewis
6. "Grief is the price we pay for love." -- Queen Elizabeth II
7. "Those who have suffered understand suffering and therefore extend their hand." -- Patti Smith
8. "Don't grieve. Anything you lose comes around in another form." -- Rumi
9. "We must embrace pain and burn it as fuel for our journey." -- Kenji Miyazawa
10. "The pain passes, but the beauty remains." -- Pierre Auguste Renoir
___________________
Also on The Huffington Post:
PHOTO GALLERY
Happiness Quotes