We love it when the days get shorter and the air turns crisp. But you haven't truly experienced autumn until you've visited Colorado.
Punches of roasted red popping against the crystal gray Rocky Mountains will do more than bump your Instagram photo likes. Your soul will sing as you step into an ancient land and take in all the beauty. Here are six reasons why Colorado should be on your fall travel bucket list.
1. Grand Lake is Magical
The petite town of Grand Lake, Colorado, is known as the "Western Gateway to Rocky Mountain National Park," but it is more than just a fuel stop on your way through the Rocky Mountains.
Grand Lake in Grand Country is worth an overnight stay. Nature lovers will thrive in this community with epic hikes, eagle watching and moose sightings. But perhaps the most spectacular place in this town is the Grand Lake itself. The largest natural body of water in Colorado boosts its magnetism from its reflection of layered mountains.
Guests who stay at the Western Riviera, the only lakeside cabin, awaken to pristine views and serene silence. Anthony Melchiorri of the Travel Channel's Hotel Impossible says it's the most beautiful place he's ever been. "I was blown away. Grand Lake is a piece of art."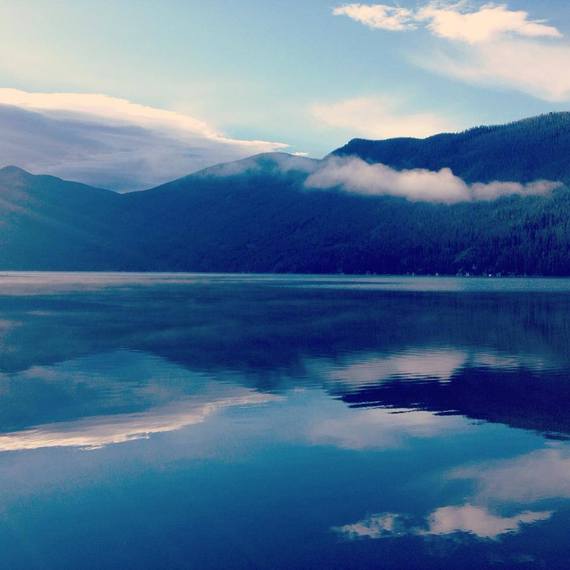 2. Elk Are Abundant
Wildlife and Colorado go together like peanut butter and jelly, but for two months out of every year (September and October), for the annual Elk Rut, otherwise known as their mating season, elk are abundant. This means more than two thousand elk begin their annual ritual, where the bulls round up their desired harems of females using their prowess and bugles. Competitive beaus battle to prove strength and virility, earning bragging rights and authority.
The best place to catch a glimpse of these majestic animals is in Estes Park. Wildlife watching in Estes doesn't entail a trip into the backcountry--you'll see elk in parking lots or up close and personal on your front cabin lawn, like at Glacier Lodge.
The sounds of elks bugling overlap and reverberate against the Rocky Mountains. The experience will move you. You will be reminded you are standing on sacred ground--where the first people of America stood--and the same echoes of nature filled the autumn night air.
3. The Leaves Are Turning in Rocky Mountain National Park
The fall season is swift in Colorado due to the harsh, cold winters. But for the lucky travelers and locals, September and October are breathtaking. A select few weeks of every year Colorado are blessed with a spectacular kaleidoscope of vibrant color and rich, layered textures. The best way to maximize your visit is to do a Rocky Mountain Rush Rugged Tour. The sunset tour is wonderful way to see and take photos of wildlife, a beautiful waterfall and Horseshoe Park and Moraine Park, with a spectacular sunset. Your Instagram photos will look amazing.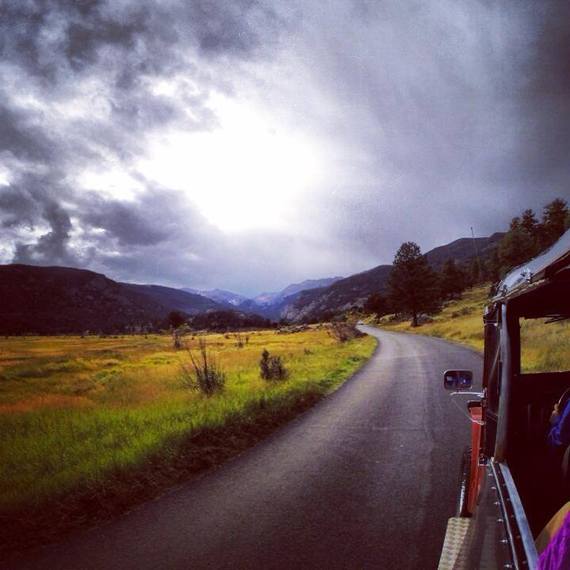 4. Bicycles, Beers and Bands
Fort Collins's newest event, FORToberfest, combines the essence of Colorado into a festival - Sept 19 - 20.
The city's music scene is rich in history of beer brewing and extremely active bicycle culture, helping give character to the downtown area and Fort Collins. FORToberfest brings the three elements of our Fort Collins popular culture together into an event you will remember.
Local brewers unite, like Odell Brewing, to offer up a unique twist to fall and winter favorites.
They hand pick three of their favorite warmers for the season and puts them into a Fall Winter Montagne. Typically available only in their Fort Collins taproom, these pilot brews are experimental, one of-a-kind and as short-lived as the season itself. At the festival try their signature Mountain Standard. Featuring homegrown hops from Colorado's western slope, this dark-pouring beer is served up at the festival.
5. The Shining Ball
The Stanley Hotel, where Stephen King is rumored to have gotten his inspiration for The Shining, hosts a special celebration every October.
In celebrating the literary and ghostly character of the hotel, The Stanley has garnered attention from an annual Halloween party called The Shining Ball on October 31.
"This is the flagship celebration of the Stanley Hotel, and we expect it will bring together people from around the world for something to remember forever," said General Manager, Frank Wetenkamp.
Guests to the haunted celebration can stop by the hotel's bar, Cascades Whiskey Bar. With more than seven hundred and twenty-six whiskies and counting, you are sure to get a cocktail you love. Try the famous Mata Hari or Corpse Reviver.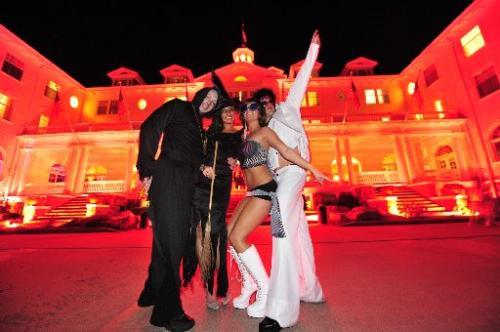 6. Airfare is Affordable
Airlines raise and lower prices based on our flying habits and preferences. United Airlines flies direct to Denver from most national cities. This time of year, you are sure to score a deal as most summer travelers pack up their suitcase, so you'll be flying high proud of your savings.