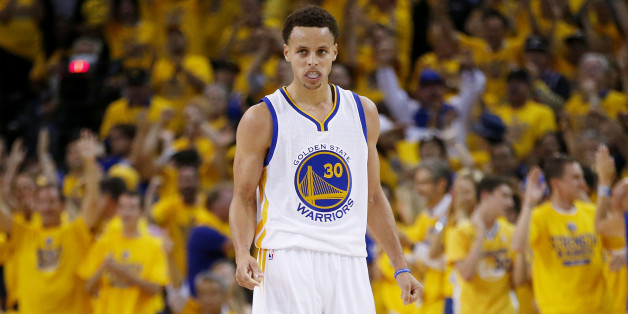 As the Golden State Warriors prepared to face the Cleveland Cavaliers in this year's NBA Finals, most were preoccupied with the matchup of Stephen Curry vs LeBron James. I found myself more fascinated in each player's individual talent level and skill set. Both Curry and James are helping to usher in a new revolutionary era of the NBA, where players are no longer handcuffed by the traditional roles of their position.
When the term "Point Forward" is used, names like Scottie Pippen and Magic Johnson instantly come to mind, but neither has played the position quite like King James. His overwhelming strength and athleticism make him unlike anyone in the history of the game. It's the equivalent of having the court vision, basketball IQ and the savvy of Magic Johnson combined with the speed, strength and leaping ability of Michael Jordan.
As unprecedented as LeBron's skill set may be, it is that of Steph Curry which truly gives us a look into the future of the league. The traditional three-point specialists of yesteryear were spot up, catch-and-shoot type players that could rarely create said shot for themselves. Curry's uncanny ability to do just that, and do it at such an efficient level make him far superior to sharpshooters of the past like Ray Allen or Reggie Miller.
I can't think of any player in history being the league's best shooter as well as arguably its best ball-handler. A mid-2000s Kobe Bryant may have come close, but Curry's level of dexterity has never before been seen. The precedent is now being set for all players to need such versatility, as the league adapts to the increased athleticism of the modern day player.
Being a "combo-guard" was once a kiss of death. Meaning you were too small to play shooting guard but had too much of a shoot first mentality to play point. This idea has been shattered by the new generation of guards like Curry, Russell Westbrook, Kyrie Irving and John Wall. Once thought to be a liability these type of hybrid players have become the focal point of the entire league.
It's infiltrated the frontline positions of the league as well. Anthony Davis, Kevin Durant, LaMarcus Aldridge amongst others are seven-footers with guard skill sets who dominate on a nightly basis. Durant is already one of the best players ever and Davis' career seems to be on a similar trajectory. The NBA in its current state just isn't equipped to stop such freakishly gifted athletes.
As the skill sets continue to evolve and the boundaries of traditional positions continue to fade, I envision an entire league of hybrid players. Tiny distributor point guards and big clunky centers will be a thing of the past. Imagine every player falling within the range of 6'3''-6'9'', all having the ability to handle, shoot and defend multiple positions. Combo guards and stretch fours galore!
The revolution is being televised, and its the 2015 NBA Finals. Tune in to get a glimpse into the future!
P.S. Warriors in 7